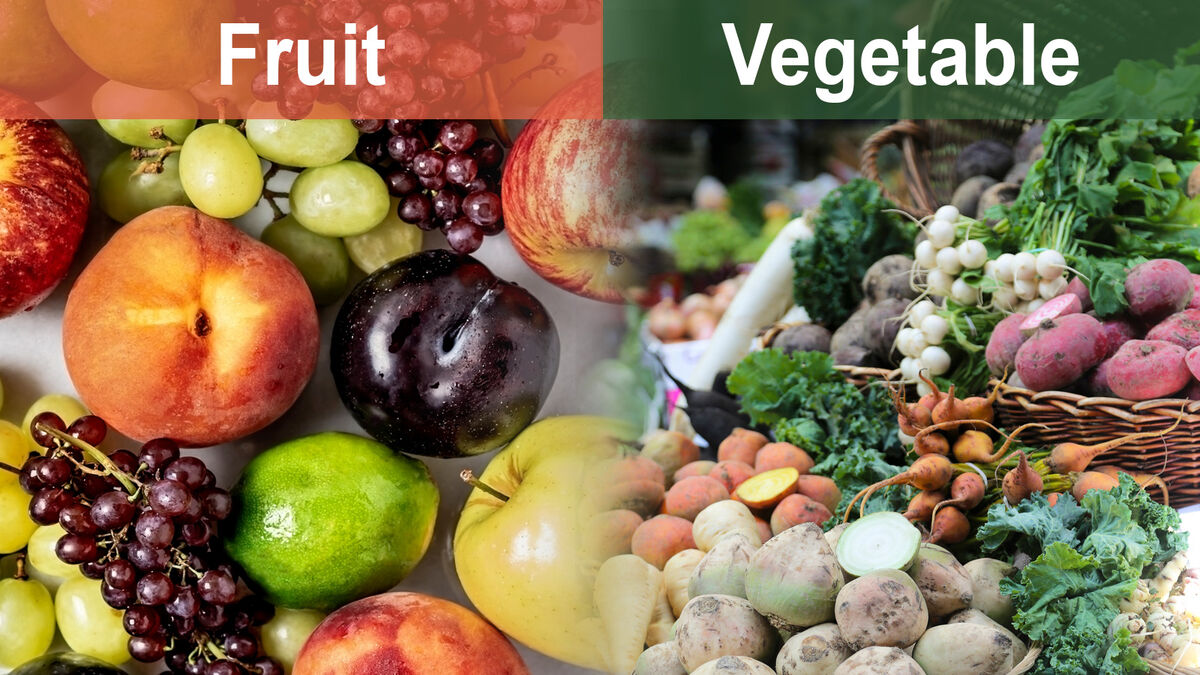 The main difference between a fruit and a vegetable is what part of the plant it comes from. You may be surprised to learn that some fruits you love are actually vegetables, and some vegetables are actually fruits according to science.
Botanical Definition of Fruit
A fruit is scientifically defined as "the mature ovary of a flowering plant that is edible." The fruit is the ovary, the seed or seeds it encloses, and any parts associated with the ovary.
Some fruits produce only one seed, like an avocado or cherry. Other fruits produce hundreds of seeds, like a tomato or banana. Nuts that are in their shells, such as acorns or almonds, are considered fruits as are the cereal grains. Some spices, like vanilla bean, are also fruits.
Botanical Definition of Vegetable
Scientists don't have a precise definition of the word vegetable, but the basic definition is "the edible root, tuber, leaf, stem, seed or flower of a plant". Vegetables are any edible part of a plant that isn't the fruit.
If people somewhere in the world commonly eat a part of a plant, and it doesn't qualify as a fruit, it's a vegetable. Some definitions classify a vegetable as any plant part that is edible, which means even the fruit is technically a vegetable.
Scientific Difference Between a Fruit and a Vegetable
Based on these definitions, the difference between a fruit and a vegetable is technically that a fruit is a type of vegetable. In scientific usage, the difference is that a fruit is specifically the mature ovary of a flowering plant while a vegetable is any other edible part of the plant.
Similarities Between Fruits and Vegetables
Fruits and vegetables do have some things in common. They are both foods people eat that come from plants. Fruits or vegetables can have a sweet taste or a savory taste.
Use this list of fruits and vegetables to see how science classifies these foods.
| | |
| --- | --- |
| Fruit | Vegetable |
| apple | arrowroot |
| apricot | artichoke |
| avocado | asparagus |
| banana | beet |
| blackberry | broccoli |
| cherry | cabbage |
| corn | carrot |
| cucumber | celery |
| grape | grape leaf |
| eggplant | kale |
| kiwi | leek |
| lemon | lettuce |
| olive | onion |
| peach | potato |
| pea pod | radicchio |
| pepper | spinach |
| pumpkin | sweet potato |
| strawberry | turnip |
| winter squash | watercress |
| zucchini | yam root |
Fruit vs. Vegetable vs. Herb
Spices, grains, and nuts have all been discussed as fruits, but what about herbs? In common terms, an herb is "a non-woody vascular plant." In scientific terms, it is not classified by whether it's edible, but how it differs from a tree or shrub.
Food Fight: Fruits vs. Vegetables!
Classifying fruits and vegetables isn't an exact science, even for scientists. Discover the difference between fruits and vegetables for yourself by dissecting and eating several of them like vegans and vegetarians do.