prime

prime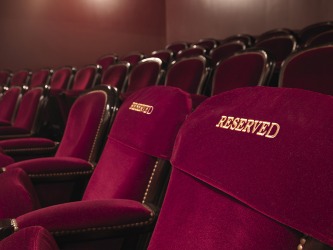 The first row of reserved chairs is the prime seating in a theater.
adjective
The definition of prime is someone or something first in time, importance, quality or rank.

An example of an adjective using prime is prime time, a television show on at 8pm.
An example of an adjective using prime is prime seating, front row center seats at a concert.
An example of an adjective using prime is prime aging, the best cut of beef.
---
prime
first in time; original; primitive; primary
first in rank or authority; chief: the prime minister
first in importance or value; principal; main: a prime advantage
first in quality; of the highest excellence: prime beef
from which others are derived; fundamental; basic

Math.

of or being a prime number
having no factor in common except 1: 9 and 16 are prime to each other
Origin of prime
Middle English from Middle French from Classical Latin
primus
, first from Old Latin
pri
, before from Indo-European base an unverified form
per-
, beyond from source far, first
[oftenP-]

R.C.Ch.

a part of the Divine Office orig. assigned to the first hour of daylight (in the Liturgy of the Hours, both Lauds and Prime have been replaced by Morning Prayer)
the first hour of the daylight, conventionally taken to begin about 6
the earliest part of something; beginning

springtime
the springtime of life; youth

the best, most vigorous, or most fully mature period or stage of a person or thing: a soprano in her prime
the best part of anything
the best of several or many; pick; cream

a symbol () used

to distinguish between different values of the same variable
to distinguish a letter, number, or other character from another of the same kind, as A
for certain units of measure, as feet or minutes of arc

Math.

prime number

Music

unison
Origin of prime
ME < OE
prim
< L
prima
(
hora
), first (hour): see primethe adjective
transitive verb
primed

,

prim′ing
to make ready; prepare: a team primed for a game
to prepare (a gun) for firing or (a charge) for exploding by providing with priming or a primer

to get (a pump) into operation by pouring in water until the suction is established
to get (a carburetor, etc.) into operation by adding extra fuel

to undercoat, size, etc. (a surface) in preparation as for painting
to provide (a person) beforehand with information, answers, etc.
to prime a person or thing
to let a spray of water mix with the steam forced into the cylinder, as of a steam engine
---
prime
adjective
First or highest in rank or importance; main: Our prime consideration is for the children's safety. See Synonyms at chief. See Usage Note at perfect.

a. Highest in quality; excellent: prime real estate.

b. Being the most desired or suitable example of something: a prime candidate for the study.

Of or relating to the USDA highest grade of beef, having abundant marbling and usually only sold at restaurants.
First or early in time, order, or sequence: the prime action of the drug.
Mathematics Of, relating to, or being a prime number.
noun
a. The period of greatest physical and mental robustness: athletes in the prime of their lives.

b.

The period of best performance or peak activity:

This car is definitely past its prime.

See Synonyms at

bloom1

.

Mathematics A prime number.
The prime rate.
A mark (&minute;) appended above and to the right of a character, especially:

a. One used to distinguish different values of the same variable in a mathematical expression.

b. One used to represent a unit of measurement, such as feet or minutes in latitude and longitude.

also Prime Ecclesiastical

a. The second of the seven canonical hours. No longer in liturgical use.

b. The time appointed for this service, the first hour of the day or 6 AM.

Linguistics See primitive.
The first position of thrust and parry in fencing.
verb
primed, prim·ing, primes
verb
transitive
To make ready; prepare: guard dogs primed for attack.
To prepare (a gun or mine) for firing by inserting a charge of gunpowder or a primer.
To prepare for operation, as by pouring water into a pump or gasoline into a carburetor.
To prepare (a surface) for painting by covering with size, primer, or an undercoat.
To inform or instruct beforehand; coach.
verb
intransitive
To become prepared for future action or operation.
Origin of prime
Middle English
first in occurrence
from
Old French
feminine of
prin
from
Latin
prīmus
; see
per
1
in Indo-European roots.
Noun, sense 5, from
Middle English
from
Old English
prīm
from
Late Latin
prīma (hōra)
first (hour)
from
Latin
feminine of
prīmus
Related Forms:
---
prime

---
prime - Computer Definition
---