flower

flow·er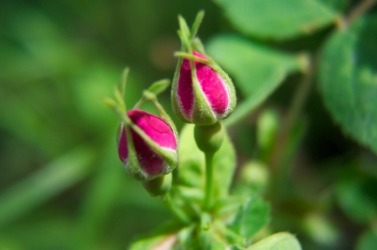 This rose bush is about to flower.
noun
Flower is defined as the part of a plant that is often brightly colored and provides the pollen that is moved from plant to plant for pollination.

Facts About Flowers

Rose blooms are edible.
There are over 250,000 species of flowering plants known on the Earth today.
Saffron, the expensive yellow-tinted spice considered a delicacy by fine chefs, is derived from a type of crocus flower.
Flowers work on time schedules depending on when they open and close, and when the insects that pollinate them tend to fly.
Lilies are one of the oldest plant types known in the world, and have appeared in art for many centuries.

Symbolism of Flower Types

Acacia: platonic love, chaste love, hidden love
Absinthe-Woodworm: separation, a tormented love
Agapanthis: immortality
Alstroemeria: fortune, prosperity, wealth, devotion
Amaryllis: pride, pastoral poetry, drama
Apple blossom: concord, better things to come, temptation
Aster: unpredictability, love, content, dainty
Baby's breath: a pure heart, festive, happy
Bamboo: strength, loyalty
Begonia: deep thoughts
Bell of Ireland: good luck
Bluebell: delicate, humility, constancy
Cactus-Saguaro Blossom: bravery, endurance
Caladium leaves: delight, great joy
Camellia: good luck for a man, excellence, gracious
Carnation: a woman's love, pure love, fascination
Columbine: foolish, folly
Crocus: cheerful, foresight, happy
Cyclamen: resignation, farewell
Daffodil: unrequited love, chivalry
Dahlia: good taste, pomp
Daisy: love that is loyal, purity, innocence, keeping a secret
Delphinium: courage, bold, presumption
Fern: fascination, magic, shelter, confident, sincerity
Fir: time, evaluation
Flax: symbol of domesticity
Forget me not: remembering forever, faithful, true love, good memories
Frangipani: protection, shelter
Freesia: spirited, trust
Gardenia: joy, a secret love
Geranium: folly, stupid, comfort
Gloxinia: love at first sight
Heather: solitude, admiration
Holly: happiness in domestic situations, foresight, defense, strength
Honeysuckle: sweetness, happy
Hyacinth: sports, games, rashness
Hydrangea: understanding, vanity, heartlessness, coldness
Iris: affection, warmth, faith, wisdom, inspiration
Jasmine: elegance, cheery, grace, amiable, friendly
Jonquil: desire
Larkspur: open heart, fickle, infidelity, beautiful spirit
Lily-Calla: majestic, regal, royal
Lily-Day: the Chinese emblem for Mother
Lily-Eucharist: maiden charms
Lily of the Valley: tears of the Virgin Mary, humble, beauty, sweetness, returning to happiness
Lily-White: virginity, purity, majesty
Lotus: mystery, truth
Magnolia: splendid beauty, dignity, nobility
Maidenhair: discretion
Marigold: grief, jealousy, cruelty
Marjoram: consolation, comfort
Mimosa: sensitivity
Mistletoe: affection, love, kiss me, sacred plant in India
Moss: the love of a mother, charity
Myrtle: Hebrew emblem of marriage, joy, love
Narcissus: self, formality, egotistic
Oleander: grace, beauty
Palm Leaves: success, triumph, victory
Peony: happy marriage, happy life, healing
Petunia: anger, resentful
Pine: pity, hope
Primrose: young love, not being able to live without someone
Rose-Leaf: hope
Pink Rose: perfect happiness
Red Rose: love
Tea Rose: always remembering
Thornless Rose: love at first sight
White Rose: purity, innocence
Yellow Rose: jealousy
Rosebud: youth, beauty, innocent love
Spider: elopement
Stephanotis: happy marriage, good luck, wanting to travel
Stock: affection, promptness
Sunflower: sunshine, pride, devotion
Tulip: symbolizes the perfect lover
Violet: modest, faithful
Wisteria: steadfast, youth, poetry
Zinnia: remembrance

Symbolism of Flower Colors

Red rose - love, beauty, perfection

Pink rose - admiration, grace, elegance, joyfulness
Yellow rose - warm feelings, happiness, friendship
White rose - purity, innocence, new beginnings, remembrance
Orange rose - desire, enthusiasm, passion, excitement
Lavender rose - enchantment, love at first sight

Flowers other than roses also have symbolic meanings:

Red flowers - energy, desire, strength, beauty, courage, and love
Pink flowers - happiness, grace, youth, joy, and innocence
Purple flowers - royalty, ceremony, dignity, success, pride, and admiration
Yellow flowers - joy, lightheartedness, friendship, new beginning, and happiness
Blue flowers - peace, serenity, openness, and can calm worries and anxiety
White flowers - innocence, humility, reverence, simple beauty, modesty, and elegance
Orange flowers - enthusiasm, energy, warmth, confidence, satisfaction, and a passion for life
Green flowers - health, youth, good fortune, resilience, optimism, and renewal
Lavender flowers - grace, refinement, feminine beauty, and elegance

Scientific Names for Flowers

Group A (Common name: Scientific name)

Lady's mantle: Alchemilla mollis
Lamb's-ears: Stachys byzantina
Larkspur: Delphinium spp.
Lavender: Lavandula angustifolis
Lenten rose: Helleborus orientalis
Leopard plant: Ligularia tussilaginea
Leopard's bane: Doronicum spp.
Ligularia: Ligularia stenocephala
Peruvian lily: Alstroemeria hybrids
Loosestrife: Lysimachia clethroides
Purple loosestrife:, Lythrum salicaria
Lungwort: Pulmonaria saccharata
Southern lupine: Thermopsis caroliniana
Maltese cross: Lychnis chalcedonica
Marsh marigold: Caltha palustris
Meadow rue: Thalictrum aquilegifolium
Meadowsweet: Filipendula palmata
Mealy-cup sage: Salvia farinacea
Monkshood: Aconitum spp.
Obedient plant: Physostegia virginiana
African Marigold/American Marigold: Tagetes erecta
Annual China Pink/Sweet William: Dianthus chinensis / Dianthus barbatus
Milkweed: Asclepias curassavica
Black-Eyed Susan: Rudbeckia hirta
African-lily: Agapanthus cultivars
Hardy ageratum: Eupatorium coelestinum
Alkanet: Anchusa azurea
Japanese anemone: Anemone x hybrida
Artemisia: Artemisia absinthium
Aster: Aster spp.
Stokes' aster: Stokesia laevis
Astilbe: Astilbe x arendsii
Avens: Geum spp.
Baby's breath: Gypsophila paniculata
Balloon flower: Platycodon grandiflorus
Basket-of-gold: Aurinia saxatilis
Bear's breeches: Acanthus spinosus
Bearded tongue: Penstemon spp.
Bee-balm: Monarda didyma
Hardy begonia: Begonia grandis
Bellflower: Campanula spp.
Bergenia: Bergenia cordifolia
Black-eyed Susan: Rudbeckia fulgida
Blackberry lily: Belamcanda chinensis
Blanket flower: Gaillardia x grandiflora
Bleeding heart: Dicentra spectabilis
Fringed bleeding heart: Dicentra eximia
Blue poppy: Meconopsis betonicifolia
Blue star flower: Amsonia tabernaemontana
Blue wild indigo: Baptisia australis
Bluebeard: Caryopteris spp.
Butterfly weed: Asclepias tuberosa
Calla lily: Zantedeschia spp.
Candytuft: Iberis sempervirens
Canna lily: Canna x generalis
Cardinal flower: Lobelia cardinalis
Catmint: Nepeta spp.
Chrysanthemum: Chrysanthemum morifolium
Cinquefoil: Potentilla x hybrida
Columbine: Aquilegia canadensis
Purple coneflower: Echinacea purpurea
Coral bells: Heuchera sanguinea
Lanceleaf coreopsis: Coreopsis lanceolata
Threadleaf coreopsis: Coreopsis verticillata
Cranesbill geranium: Geranium sanguineum
Crocosmia: Crocosmia x crocosmiiflora
Daisy fleabane: Erigeron spp.
Shasta daisy: Chrysanthemum x superbum
Daylily: Hemerocallis spp., H. hybrids
Spotted dead nettle: Lamium maculatum
Delphinium: Delphinium cultivars
English daisy: Bellis perennis
Everlasting pea: Lathrus latifolius
Geranium: Pelargonium x hortorum

Group B (Scientific name: Common name)

Pelargonium peltatum: Ivy geranium
Pennisetum setaceum: Crimson fountain grass/Annual fountain grass
Pentas lanceolata, Pentas: Star cluster
Petunia x hybrida: Petunia
Plectranthus fosteri 'Marginatus': Spur flower
Plectranthus argentatus: Silver plectranthus
Portulaca grandiflora, Portulaca: Moss rose
Ricinus communis: Castor bean
Rudbeckia hirta: Gloriosa daisy
Ruellia elegans: Red ruellia
Russelia equisentiformis: Coral plant, Fountain plant
Salpiglossis sinuata: Painted tongue
Salvia coccinea: Texas sage, Bloody sage
Salvia farinacea: Mealy-cup sage
Salvia splendens, Salvia: Scarlet sage
Salvia argentea: Silver sage
Scabiosa atropurpurea, Scabiosa: Pincushion flower
Scaevola aemula: Fan flower
Schizanthus pinnatus: Butterfly flower
Senecio cineraria: Dusty miller
Solenostemon pumilus, Coleus pumilus: Trailing coleus
Strobilanthes dyerianus: Persian shield
Sutera corda: Bacopa
Tagetes erecta, T. patula: Marigold
Tagetes temurfolia: Signet marigold
Tagetes erecta: American marigold; African marigold; Aztec marigold
Tagetes patula: French marigold
Tithonia rotundifolia: Mexican sunflower
Torenia fournieri: Wishbone flower
Tropaeolum majus: Nasturtium
Verbena x hybrida: Verbena
Viola cornuta, V. tricolor: Viola; Johnny-jump-up
Viola x wittrockiana: Pansy
Zea mays var. japonica: Ornamental corn
Zinna angustifolia: Creeping zinnia

An example of a flower is a red rose, symbolic for love.
verb
To flower is defined as to come into your own and develop well or, in the case of a plant, to produce a bloom.

An example of flower is a girl who is just turning 16 and who is common into her own and turning into a lovely young lady.
An example of flower is a rose that blooms.
YourDictionary definition and usage example. Copyright © 2018 by LoveToKnow Corp
Link to this page
Cite this page
MLA Style
"flower." YourDictionary, n.d. Web. 17 August 2018. <http://www.yourdictionary.com/flower>.
APA Style
flower. (n.d.). Retrieved August 17th, 2018, from http://www.yourdictionary.com/flower
---
flower
the seed-producing structure of an angiosperm, consisting of a shortened stem usually bearing four layers of organs, with the leaflike sepals, colorful petals, and pollen-bearing stamens unfolding around the pistils
a blossom; bloom
the reproductive structure of any plant

a plant cultivated for its blossoms; flowering plant
the best or finest part or example: the flower of a country's youth
the best period of a person or thing; time of flourishing
something decorative; esp., a figure of speech
[pl.]

Chem.

a substance in powder form, made from condensed vapors: flowers of sulfur
Origin of flower
Middle English
flowre, flour,
Old French
flor, flour
(Fr
fleur
) from Classical Latin
flos
(gen.
floris
), a flower: see bloom
to produce blossoms; bloom
to reach the best or most vigorous stage: his genius flowered early
to decorate with flowers or floral patterns

Link to this page
Cite this page
MLA Style
"flower." YourDictionary, n.d. Web. 17 August 2018. <http://www.yourdictionary.com/flower>.
APA Style
flower. (n.d.). Retrieved August 17th, 2018, from http://www.yourdictionary.com/flower
---
flower
noun
a. The reproductive structure of angiosperms, characteristically having either specialized male or female organs or both male and female organs, such as stamens and a pistil, enclosed in an outer envelope of petals and sepals.

b. Such a structure having showy or colorful parts; a blossom.

c. A flower head.

A plant that is cultivated or appreciated for its blossoms.
The condition or a time of having developed flowers: The azaleas were in full flower.
The period of highest development or greatest vigor. See Synonyms at bloom1.
The highest example or best representative: the flower of our generation.
A natural development or outgrowth: "His attitude was simply a flower of his general good nature" ( Henry James )
flowers Chemistry A fine powder produced by condensation or sublimation of a compound.
verb
flow·ered, flow·er·ing, flow·ers
verb
intransitive
To produce a flower or flowers; blossom.
To develop naturally or fully; mature: His artistic talents flowered early.
verb
transitive
To decorate with flowers or with a floral pattern.
Origin of flower
Middle English
flour
from
Old French
flor
from
Latin
flōs
flōr-
; see
bhel-
3
in Indo-European roots.
Related Forms:
flower
Link to this page
Cite this page
MLA Style
"flower." YourDictionary, n.d. Web. 17 August 2018. <http://www.yourdictionary.com/flower>.
APA Style
flower. (n.d.). Retrieved August 17th, 2018, from http://www.yourdictionary.com/flower
English Wiktionary. Available under
CC-BY-SA
license.
Link to this page
Cite this page
MLA Style
"flower." YourDictionary, n.d. Web. 17 August 2018. <http://www.yourdictionary.com/flower>.
APA Style
flower. (n.d.). Retrieved August 17th, 2018, from http://www.yourdictionary.com/flower
---