quality

qual·i·ty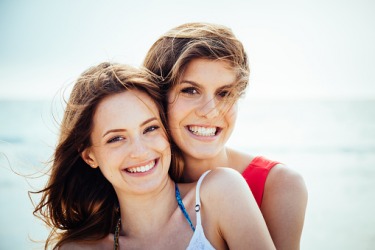 The quality that she treasures the most in her best friend's personality is her kindness.
noun
The definition of a quality is a distinctive characteristic or trait.

An example of quality is kindness.

Quality is a judgment of how excellent something or someone is.

An example of quality is a product that won't break easily.
An example of quality is a well-made product.
---
quality
noun
pl.
-·ties
any of the features that make something what it is; characteristic element; attribute
basic nature; character; kind
the degree of excellence which a thing possesses
excellence; superiority

Now Rare

position, capacity, or role

Now Rare

high social position

Now Chiefly Dial.

people of high social position

Acoustics

the property of a tone determined by its overtones; timbre

Logic

that characteristic of a proposition according to which it is classified as affirmative or negative

Phonet.

the distinctive character of a vowel sound as determined by the resonance of the vocal cords and the shape of the air passage above the larynx when the sound is produced
Origin of quality
Middle English
qualite
from Old French from Classical Latin
qualitas
from
qualis,
of what kind: see quale
of high quality: quality goods
---
quality
noun
pl.
qual·i·ties
a. An inherent or distinguishing characteristic; a property: the medicinal qualities of a plant.

b. A personal trait, especially a character trait: "The most vital quality a soldier can possess is self-confidence" ( George S. Patton )

Essential character; nature: "The quality of mercy is not strain'd" ( Shakespeare )

a. Superiority of kind: an intellect of unquestioned quality.

b. Degree or grade of excellence: yard goods of low quality.

Investments that have a low risk of loss or default: the flight to quality.

a. High social position: people of quality.

b. Those in a high social position: likes to associate with quality.

Music Timbre, as determined by harmonics: a voice with a distinctive metallic quality.
Linguistics The character of a vowel sound determined by the size and shape of the oral cavity and the amount of resonance with which the sound is produced.
Logic The positive or negative character of a proposition.
adjective
Having a high degree of excellence: the importance of quality health care.
Origin of quality
Middle English
qualite
from
Old French
from
Latin
quālitās
quālitāt-
from
quālis
of what kind
; see
kwo-
in Indo-European roots.
---
quality

Noun
(countable and uncountable, plural qualities)
(uncountable) Level of excellence

This school is well-known for having teachers of high quality.
Quality of life is usually determined by health, education, and income.

(countable) A property or an attribute that differentiates a thing or person.

One of the qualities of pure iron is that it does not rust easily.
While being impulsive can be great for artists, it is not a desirable quality for engineers.
Security, stability, and efficiency are good qualities of an operating system.

(archaic) High social position. (See also the quality.)

A peasant is not allowed to fall in love with a lady of quality.
Membership of this golf club is limited to those of quality and wealth.

(uncountable) The degree to which a man-made object or system is free from bugs and flaws, as opposed to scope of functions or quantity of items.
(thermodynamics) In a two-phase liquid-vapor mixture, the ratio of the mass of vapor present to the total mass of the mixture.
Usage notes
Adjectives often applied to "quality": high, good, excellent, exceptional, great, outstanding, satisfactory, acceptable, sufficient, adequate, poor, low, bad, inferior, dubious, environmental, visual, optical, industrial, total, artistic, educational, physical, musical, chemical, spiritual, intellectual, architectural, mechanical.
Adjective
(comparative more quality, superlative most quality)
Origin
From Middle English, from Old French qualité, from Latin qualitatem, accusative of qualitas, from qualis ("of what kind"), from Proto-Indo-European *kÊ·o- ("who, how"). Cicero coined qualitas as a calque to translate the Ancient Greek word ποιότης (poiótes, "quality"), coined by Plato from ποῖος (poios, "of what nature, of what kind").
Noun
(plural æqualities)
Archaic spelling of equality.
---
quality - Computer Definition
The perceived value in something. It implies excellence in a product. The IEEE defines quality as the degree to which something meets the customer's needs or expectations. See QA and software quality assurance.
---