chief

chief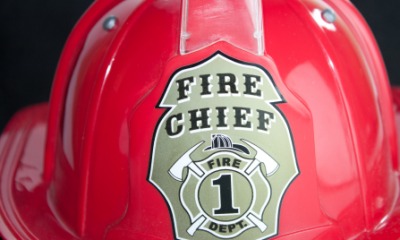 The helmet of a fire chief.
adjective
The definition of chief is the highest in authority or the most important.

An example of chief used as an adjective is in the phrase the "chief issue" which means the most significant issue.
noun
Chief is defined as the leader of a group.

An example of a chief is the head of a fire department.
---
chief
the head or leader of a group, organization, etc.; person of highest title or authority

Archaic

the most valuable or main part of anything

Heraldry

the upper third of a shield
[usuallyC-]

Naut.

a chief engineer or chief petty officer
Origin of chief
Middle English
chef, chief
, leader from Old French from Vulgar Latin an unverified form
capum
from Classical Latin
caput
, head
highest, as in rank or office; foremost: the chief magistrate
most important or significant; main; principal: the chief advantages
in chief
in the chief position; of highest title or authority: editor in chief

Archaic

chiefly
---
chief
noun
One who is highest in rank or authority; a leader.

a. A chief petty officer.

b. Nautical The chief engineer of a ship.

Slang A supervisor; a boss.
Heraldry The upper section of a shield.
adjective
Highest in rank, authority, or office: the chief scientist in the lab.
Most important or influential: the chief ingredients in the stew. See Usage Note at absolute.
Origin of chief
Middle English
chef
from
Old French
from
Latin
caput
head
; see
kaput-
in Indo-European roots.
Related Forms:
---
chief

Noun
(plural chiefs)
​A leader or head of a group of people, organisation, etc. [from 13th c.]

1994, Nelson Mandela, Long Walk to Freedom, Abacus 2010, p. 4:

My father, Gadla Henry Mphakanyiswa, was a chief by both blood and custom.

(heraldry) The top part of a shield or escutcheon. [from 15th c.]
​A head officer in a department, organization etc.; a boss. [from 17th c.]

All firefighters report to the fire chief.

An informal address to an equal.

Hey, chief.
Origin
From Middle English, from Old French chief ("leader"), from Late Latin capum ("head") (from which also captain, chieftain), from Latin caput ("head") (English cap ("head covering")), from Proto-Indo-European *kauput- (English head).
---