adjective
The definition of eminent is someone or something that rises above or is distinguished or outstanding.

An example of eminent is the Space Needle in Seattle.
An example of eminent is an actor's performance in a play that was far better than the performances by the other actors.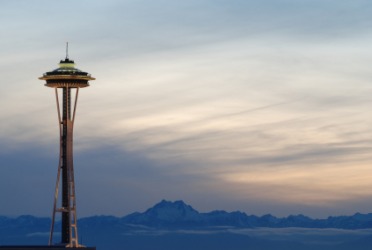 The Space Needle is an example of something that is eminent.
---
eminent definition by Webster's New World
adjective
rising above other things or places; high; lofty
projecting; prominent; protruding
standing high by comparison with others, as in rank or achievement; renowned; exalted; distinguished
outstanding; remarkable; noteworthy: a man of eminent courage
Origin: Middle English ; from Classical Latin eminens: see eminence
Webster's New World College Dictionary Copyright © 2010 by Wiley Publishing, Inc., Cleveland, Ohio. Used by arrangement with John Wiley & Sons, Inc.
---
eminent definition by American Heritage Dictionary
adjective
Of high rank, station, or quality; noteworthy: eminent members of the community.
Outstanding, as in character or performance; distinguished: an eminent historian. See Synonyms at noted.
Towering or standing out above others; prominent: an eminent peak.
Origin: Middle English, from Latin ēminēns, ēminent-, present participle of ēminēre, to stand out : ē-, ex-, ex- + -minēre, to jut out; see men-2 in Indo-European roots.
Related Forms: