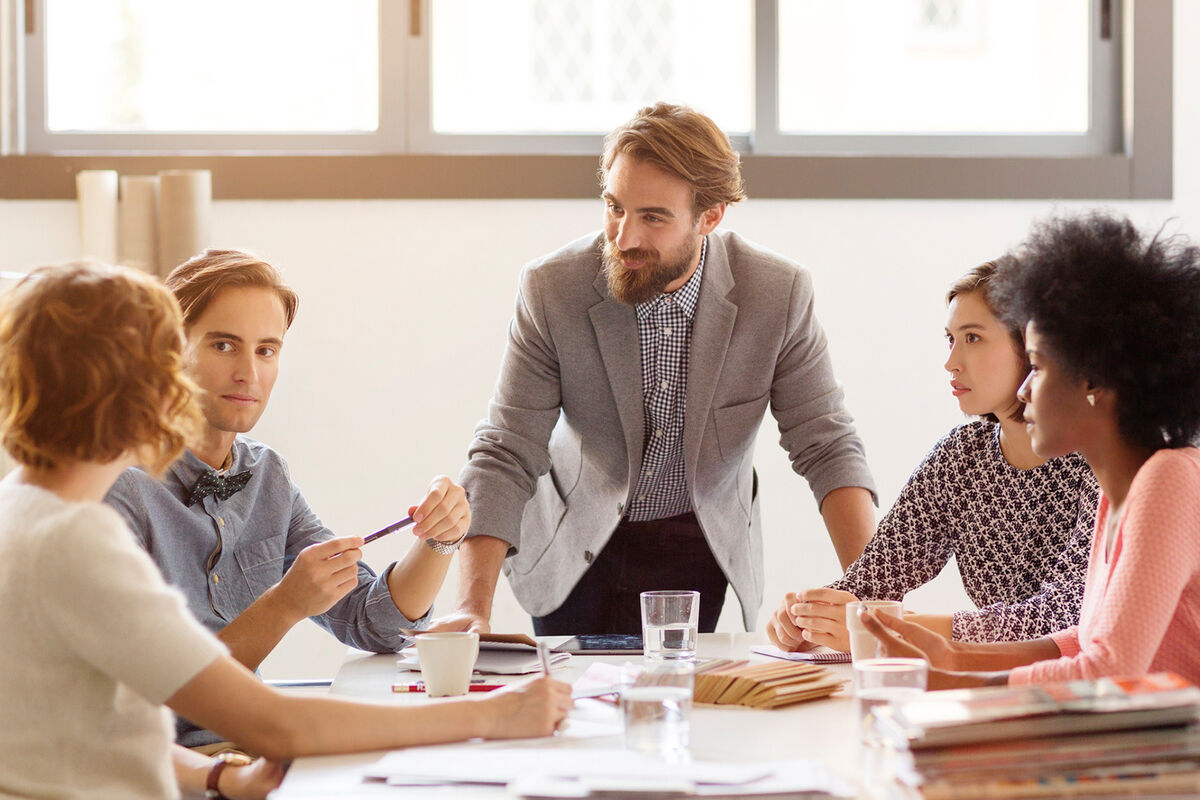 Want to be business-savvy without an M.B.A.? Half of business sense is about knowing the jargon of the field — including the many abbreviations and acronyms you'll find on business invoices, office signage and corporate emails. Learn the most common business acronyms and abbreviations to become a newly minted captain of industry.
General Business Acronyms and Abbreviations
Some business abbreviations and initialisms are more common or official than others. If you want to understand the latest company memo, you'll need to commit these terms to memory.
ADP - Automated Data Processing
Approx - Approximately
Attn - Attention
BAT - Business Action Theory
BCC - Blind Copied
BID - Break It Down
BIMS - Business Information Management Suite
BPC - Business Planning Cycle
CC - Copy To
EOD - End of Day
EOW - End of Week
ETA - Estimated Time of Arrival
EXP - Export
GDP - Gross Domestic Product
GMP - Good Manufacturing Practices
LWOP - Leave Without Pay
MTD - Month to Date
OOO - Out of Office
Pls - Please
POC - Point of Contact
Qty - Quantity
Stsfctn - Satisfaction
Svngs - Savings
TBD - To Be Determined
Thx - Thanks
Trd - Trade
Trnsfr - Transfer
Ttl - Total
Unltd - Unlimited
Utlztn - Utilization
W/O - Without
WFH - Work From Home
Whol - Wholesale
Wrkshp - Workshop
Wrldwd - Worldwide
Wst - Waste
YTD - Year To Date
Abbreviations for Job Titles
Most people understand that a CEO runs a company, but what do those three letters stand for and how is a CEO different from a CMO, CFO or COO? Learn the difference between C-Suite roles and the rest of the titles in an organization
AGT - Agent
AR - Authorized Representative
BKPR - Bookkeeper
CAO - Chief Accounting Officer (or Chief Analytics Officer)
CEO - Chief Executive Officer
CFO - Chief Financial Officer
CIO - Chief Information Officer
CMO - Chief Marketing Officer
COO - Chief Operating Officer
CPA - Certified Public Accountant
CSO - Chief Security Officer
CTO - Chief Technology Officer
GC - General Counsel
GM - General Manager
HR - Human Resources
MGR - Manager
PM - Project Manager
PR - Public Relations
QC - Quality Control
R&D - Research and Development
Secl - Secretarial
Slsmn - Salesman
SME - Subject Matter Expert
Wrkr - Worker
Wrhse - Warehouse
Financial Abbreviations for Businesses
In the world of business, it always comes down to the bottom line. And you'll need to know what all those numbers really mean
ACCT - Account
ACR - Accrual
ACV - Actual Cash Value
AGI - Adjusted Gross Income
AGR - Adjusted Gross Revenue
A/R - Accounts Receivable
A/P - Accounts Payable
BS - Balance Sheet
BGT - Budget
CPU - Cost Per Unit
COGS - Cost of Goods Sold
CPTAL - Capital
EPS - Earnings Per Share
FIFO - First In, First Out
GL - General Ledger
GP - Gross Profit
IPO - Initial Public Offering
LC - Letter of Credit
LIFO - Last In, First Out
MoM - Month over Month
NAV - Net Asset Value
OC - Opportunity Cost
PC - Percent
Pd - Paid
P/E - Price-to-earnings ratio
P&L - Profit and Loss
Re - In Reference To
RE - Retained Earnings
ROA - Return on Assets
ROE - Return on Equity
ROI - Return on Investment
WC - Working Capital
Sales and Marketing Abbreviations
In the world of sales, the unofficial acronym ABC (Always Be Closing) reigns supreme. However, there are a few more you need to know in order to close that big sale.
AD - Advertisement
B2B - Business to Business
B2C - Business to Consumer
BD - Business Development
BDC - Business Development Company/Council
BR - Bounce Rate
COD - Cash on Delivery
Comp - Item given for free
CPC - Cost Per Click
CR - Conversion Rate
KPI - Key Performance Indicator
PO - Purchase Order
RFP - Request For Proposal 
SEO - Search Engine Optimization
Sls - Sales
SP - Strategic Plan
USP - Unique Selling Point
Val - Value
Legal Abbreviations in Business
While you may not need to know all the ins and outs of the courtroom, knowing your IPO from your LLC is important.
HQ - Headquarters
Inc. - Incorporated
LBO - Limited Buyout
Ltd. - Limited Company
LLC - Limited Liability Corp.
TOS - Terms of Service
Now, when you hear the "CEO wants ttl wrldwd stsfctn & sls w/o wst," you'll know exactly what he wants! Or at least you will after referring back to this list of handy acronyms, abbreviations and initialisms. For more helpful business resources, check out: