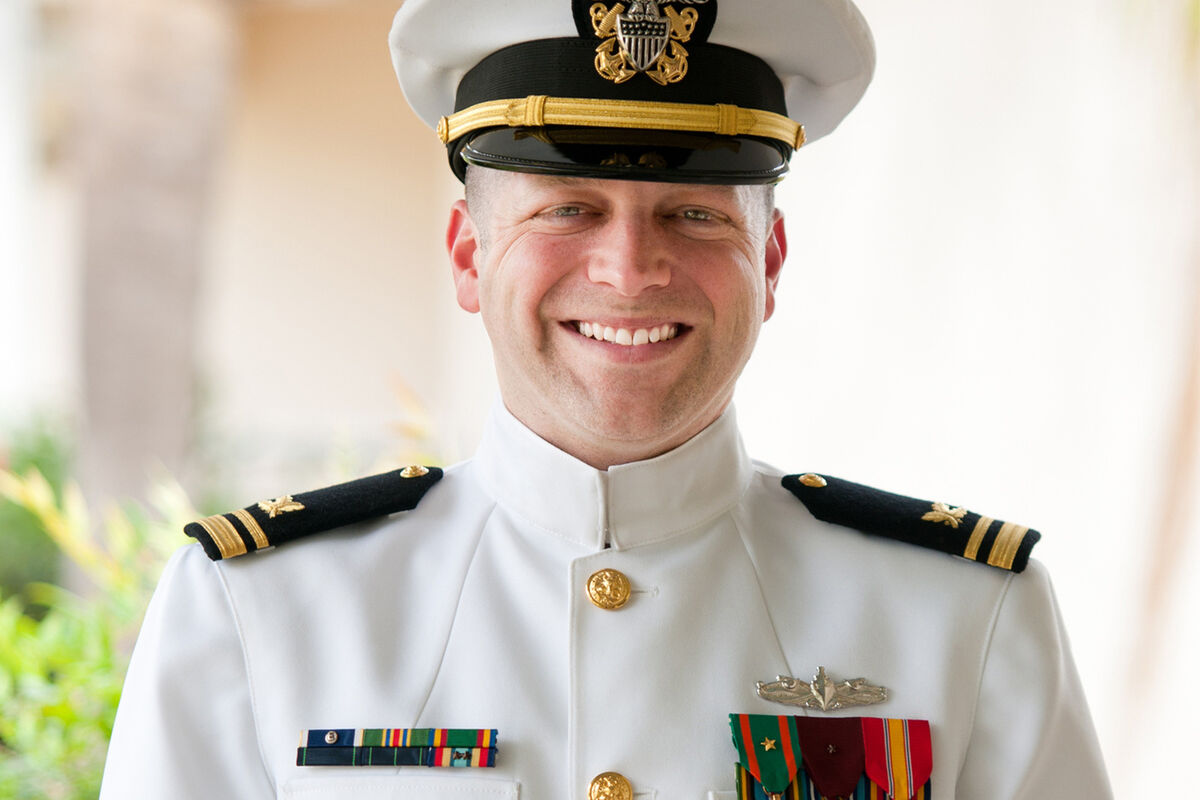 The United States Navy uses special acronyms to indicate ranks, assignments and other important information in an efficient manner. When they're in the heat of the moment, Navy personnel need acronyms and abbreviations to share information quickly without sacrificing precision.
As with all other branches of military, the Navy has inherent ranks and levels. This creates a line of command, ensuring that you know exactly who you're reporting to, but it also outlines your roles and responsibilities. Here are the U.S. Navy ranks in lowest to highest order:
SR - Seaman Recruit
SA - Seaman Apprentice
SN - Seaman
PO3 - Petty Officer Third Class
PO2 - Petty Officer Second Class
PO1 - Petty Officer First Class
CPO - Chief Petty Officer
SCPO - Senior Chief Petty Officer
MCPO - Master Chief Petty Officer
CWO2 - Chief Warrant Officer 2
CWO3 - Chief Warrant Officer 3
CWO4 - Chief Warrant Officer 4
CWO5 - Chief Warrant Officer 5
ENS - Ensign
LTJG - Lieutenant Junior Grade
LT - Lieutenant
LCDR - Lieutenant Commander
CDR - Commander
CAPT - Captain
RADM - Rear Admiral
VADM - Vice Admiral
ADM - Admiral
FADM - Fleet Admiral
Abbreviations for Navy Assignments
Along with the above ranks, each person in the Navy has a specific job or assignment on the field (or the open seas).
AOW - Auxilliaryman of the Watch
ASWO - Antisubmarine Warfare Officers
AMDO - Aviation Maintenance Duty Officer
BM - Boatswain's Mate
CNATRA - Chief of Naval Air Training
COMSUBLANT - Commander, Submarine Force Atlantic
DAPA - Drug and Alcohol Programs Advisor
DCA - Damage Control Assistant
DCO - Direct Commission Officer
DCAG - Deputy Air Wing Commander
HM - Hospital Corpsman
LSO - Landing Signal Officer
NAVTRA - Chief of Naval Training
NFO - Naval Flight Officer
OOD - Officer of the Deck
OPSO - Operations Officer
POOW - Petty Officer of the Watch
RIO - Radar Intercept Officer
RL - Restricted Line Officer
SecDef - Secretary of Defense
SECNAV - Secretary of the Navy
URL - Unrestricted Line Officer
WSO (pronounced "Wizzo") - Weapon Systems Operator
Navy Units and Facilities Abbreviations
While the Navy is known for protecting the seas, it has numerous facilities and bases on land that house units, train soldiers and provide resources.
AUTEC - Atlantic Undersea Test and Evaluation Center
BUPERS - Bureau of Naval Personnel
COMNAVAIR - Commander, Naval Air Forces
COMNAVAIRPAC - Commander, Naval Air Forces, Pacific
COMNAVSEASYSCOM - Commander, Naval Sea Systems Command
COMNAVSECGRU - Commander, Naval Security Group Command
COMPACFLT - Commander, U.S. Pacific Fleet
DEVGRU - Naval Special Warfare Development Group
DCC - Damage Control Central
FMF - Fleet Marine Force
FMSS - Field Medical Service School
FRS - Fleet Replacement Squadron
MSC - Military Sealift Command
NAVSECGRU - Naval Security Group
NAVSTA - Naval Station
NAWCWD - Naval Air Warfare Center, Weapons Division
NBSD - Naval Base San Diego
NCDU - Navy Combat Demolition Unit
NCIS - Naval Criminal Investigative Service
OPNAV - Office of the Chief of Naval Operations
PriFly - Primary Flight Control
PSNS & IMF - Puget Sound Naval Shipyard and Intermediate Maintenance Facility
RTC - Recruit Training Command
TOPGUN - United States Navy Fighter Weapons School
USNA - United States Naval Academy 
USPACFLT - United States Pacific Fleet 
VFA - Fighter Attack Squadron
VRC - Fleet Logistics Support Squadron
Miscellaneous Navy Abbreviations
Even on top of rankings, unit names and assignments, the Navy has other miscellaneous abbreviations to refer to commands, instructions and more.
AMCM - Airborne Mine Countermeasures
ASUW - Anti-surface Warfare
ASW - Anti-submarine Warfare
ASW - Auxiliary SeaWater System
COMPTUEX - Composite Training Unit Exercise
COMSEC - Communications Security
DE - Destroyer Escort
FOD - Foreign Object Damage
GQ - General Quarters (Call to battle stations)
HELO - Helicopter
JBD - Jet Blast Deflector
JTF - Joint Task Force
JTFEX - Joint Task Force Exercise
LES - Leave and Earnings Statement
MSW - Main Seawater System
NAVSUP - Naval Supply Systems Command
PT - Physical Training
RMD - Restricted Maneuvering Doctrine
SCBA - Self-contained Breathing Apparatus
SCWS - Seabee Combat Warfare Specialist Insignia
SLBM - Submarine-Launched Ballistic Missile
TF - Task Force
TG - Task Group
TU - Task Unit
USN - United States Navy
VTU - Volunteer Training Unit
WTD - Watertight Door
You Can Sail the Seven Seas
Acronyms and abbreviations allow for smooth, efficient communication when you're giving or taking orders and protecting the Seven Seas.