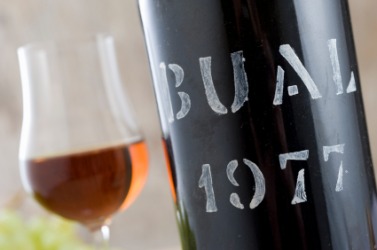 A glass of Madeira wine.
Licensed from iStockPhoto
---
noun
any of several fortified wines, ranging from pale to amber and dry to sweet, made chiefly on Madeira
group of Portuguese islands in the Atlantic, off the W coast of Morocco: 310 sq mi (803 sq km); pop. 253,000; chief city, Funchal

largest island of this group: 288 sq mi (746 sq km)

river in NW Brazil, flowing northeast into the Amazon: c. 2,100 mi (3,380 km)
Webster's New World College Dictionary
Copyright © 2010 by Wiley Publishing, Inc., Cleveland, Ohio.
Used by arrangement with John Wiley & Sons, Inc.
---
A river of northwest Brazil rising on the Bolivian border and flowing about 3,315 km (2,060 mi) generally northeast to the Amazon River near Manaus. It is the most important tributary of the Amazon.
noun
A fortified dessert wine, especially from the island of Madeira.
The American Heritage® Dictionary of the English Language
, 4th edition Copyright © 2010 by Houghton Mifflin Harcourt Publishing Company. Published by Houghton Mifflin Harcourt Publishing Company. All rights reserved.