employee

em·ploy·ee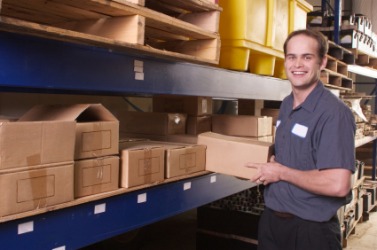 An employee of a warehouse.
noun
The definition of an employee is one who works for someone else or a company in exchange for wages or some other agree-to compensation.

An example of employee is an individual who is employed by McDonald's and is paid a certain amount of money for each hour worked.
---
employee
or em·ploy′e
a person hired by another, or by a business firm, etc., to work for wages or salary
Origin of employee
altered (after -ee) from earlier
employé
,
employée
from Fr, past participle of
employer
, to employ
---
employee
also em·ploy·e
noun
A person who works for another in return for financial or other compensation.
---
employee

Noun
(plural employees)
An individual who provides labor to a company or another person.

One way to encourage your employees to work harder is by giving them incentives.
---
employee - Legal Definition
n
A person who works in the service of another (the employer) subject to a contract for hire, where the employer controls the conditions of work performance. See also
agent
.
---