seismograph

seis·mo·graph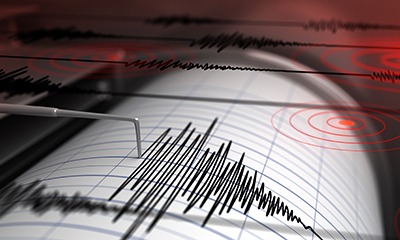 The seismic activity of an earthquake is recorded on a seismograph.
noun
The definition of a seismograph is a measuring instrument for earthquakes that tracks duration and magnitude.

A device used to measure the duration and magnitude of a San Francisco earthquake is an example of a seismograph.
---
seismograph
an instrument that records the intensity and duration of earthquakes and similar tremors
Origin of seismograph
seismo- + -graph
---
seismograph
noun
An instrument for automatically detecting and recording the intensity, direction, and duration of a movement of the ground, especially of an earthquake.
Related Forms:
seis′mo·graph′ic seis′mo·graph′i·cal

adjective
seismograph
data relating to the 1994 earthquake in Northridge, California
---
seismograph

Origin
From seismo- +"Ž -graph.
---