assistant

as·sis·tant
noun
An assistant is defined as a person who helps someone.

An example of an assistant is someone who comes to someone's home in order to help with household tasks when she is sick.

The definition of an assistant is a person in a work setting who is inferior in rank and whose job it is to perform duties for someone else.

An example of an assistant is a secretary.

Assistant means anything that helps something else.

An example of an assistant is a piece of technology that enables a student with cerebral palsy to communicate better with others.
---
assistant
assisting; helping; that serves as a helper
a person who assists or serves in a subordinate position; helper
a thing that aids
---
assistant
noun
One that assists; a helper.
adjective
Holding an auxiliary position; subordinate.
Giving aid; auxiliary.
---
assistant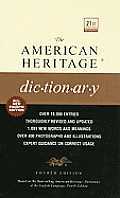 assistant
aide
coadjutant
coadjutor
helper
lieutenant
second
2
These nouns denote a person who holds a position auxiliary to another and assumes some of his or her responsibilities:
an editorial assistant; a senator's aide; the general's coadjutant; a bishop's coadjutor; a teacher's helper; a politician's lieutenant; a prizefighter's second.
---

---
assistant - Computer Definition
---