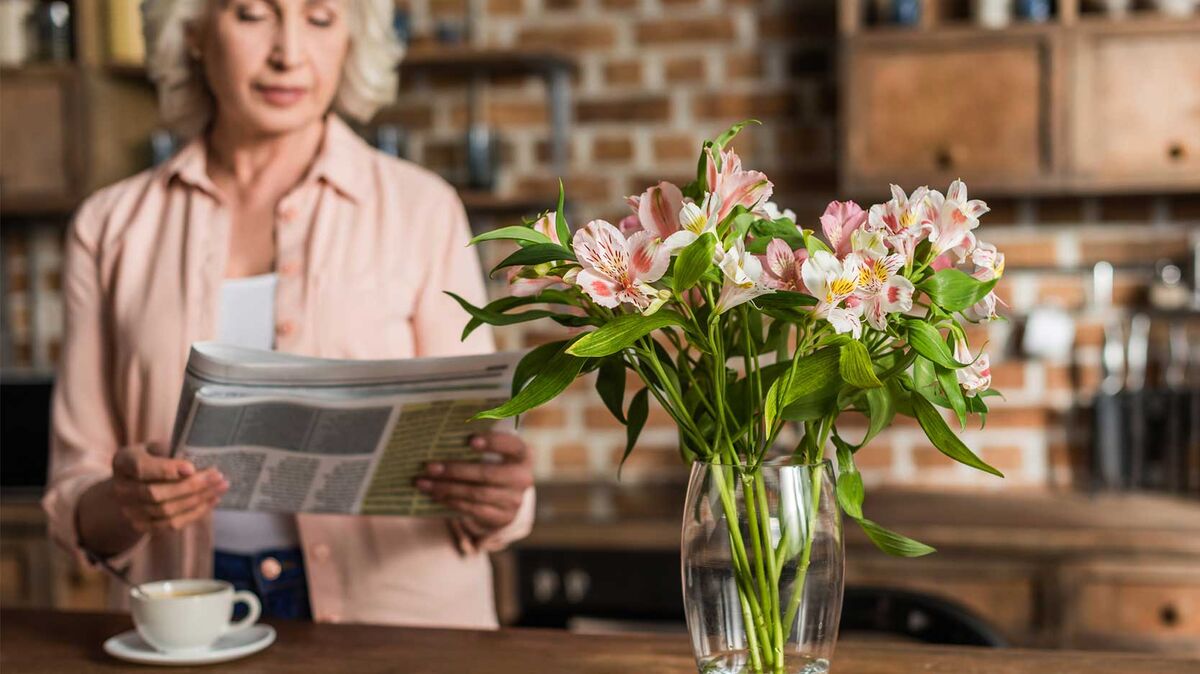 Because people are now spending their hard-earned money to have an obituary put in the paper, there's pressure to get more creative with the task. So, how do you come up with the appropriate words for an obituary, when you've never done that kind of writing?
To get started, make sure you have the basics down. There's no rule about obituary formats, but no matter what form the obituary takes, you need to convey the facts. From there, you can go on to the details.
Remember, the primary purpose of an obituary is as an official notice of this person's existence. It's up to you to make sure all the basic information is true, correctly spelled and accurate.
The basics to include are:
date of birth
date of death
city of residence and city of birth
spelling of the birth name
maiden name
survivors
pre-deceased family members
You can also add the nickname by which the deceased went, or the name by which everyone knew them.
Sample Appropriate Opening Words for an Obituary
The first line of the obituary tells who has died, when that person died, and often, where the death occurred. Appropriate opening words for an obituary tell the reader the basic information about the person, but they can also include emotion. These sample obituary openings state the same information in different ways.
On July 5, 2020, Esme Gordon passed away at Sparrow Assisted Living in Medford.
It is with great sorrow that the family of Esme Gordon announces her passing on July 5, 2020 at Sparrow Assisted Living in Medford.
Beloved mother and grandmother Esme Gordon passed away on July 5, 2020 at Sparrow Assisted Living in Medford.
With sadness, love, and profound gratitude, the family of Esme Gordon announces her passing on July 5, 2020 at Sparrow Assisted Living in Medford.
Surrounded by her family, Esme Gordon passed away peacefully at the Sparrow Assisted Living facility in Medford on July 5, 2020 at the age of 91.
After a lengthy illness, Esme Gordon passed away peacefully on July 5, 2020 at Sparrow Assisted Living in Medford.
Create a Biographical Sketch
After you give the facts, you can give the real details about the person's life. You loved this person enough to not go with the basic obituary version, so make sure you use the opportunity to tell their life story. Don't just focus on the person's death; use this chance to celebrate their life. Remind readers that the loved one who died wasn't just a statistic, but was, not very long ago, a very real person who had a profound impact upon their family and friends.
What to Include in an Obituary Biographical Sketch
The biographical sketch in an obituary can include:
details about when and where the person was born
names of the person's parents
information about the person's upbringing
education and career details
spouse's name and date of marriage
retirement information
If the deceased was an immigrant, use a sentence or two to relate how they came to the country. Remember how they went to school, worked their way up the educational or corporate ladder, if they were a doctor, how they helped people.
Sample Words for an Obituary Biographical Sketch
Each obituary will be unique, just like the life it describes, but this example includes some of the best obituary phrases you can use.
Born January 3, 1929 to George and Ida (Bunker) Ramsey of Oshkosh, Wisconsin, Esme grew up during the Great Depression and second World War. She told stories of her family's victory garden and displayed a lifelong patriotism. After graduating from high school, Esme attended the University of Wisconsin to study nursing. There, she met her future husband, Dr. Elwood Gordon. After their marriage in 1950, Esme helped Elwood set up his medical practice and became a homemaker.

The couple were blessed with three children, Anne (James) Smith, Debbie (Jan) Johnson, and Gregory Gordon. Esme spent their growing-up years reading stories to them and taking them on adventures to nearby apple orchards and petting zoos. She loved cooking and made the best meatloaf in the county.

When Esme and Elwood's children were older, she returned to her career as a nurse and specialized in labor and delivery. Many of the residents in this area were brought into the world with her help. When she retired in 1980, her retirement party was well attended.

Esme and Elwood moved to Medford in 1987 to be close to grandchildren. When Elwood passed away in 1995, Esme filled her time with volunteering at the local elementary schools and animal shelters.

In addition to her three children, Esme is survived by 14 grandchildren and two great-grandchildren.
Appropriate Words for an Obituary Closing
How you end an obituary is also important. You should give information about funeral plans or a memorial service. Additionally, if you would prefer donations to a charity in lieu of flowers, this is the place to include that information.
This sample closing for an obituary covers service information:
A celebration of Esme's life and the love her family has for her is planned for July 12, 2020 at 3:00 pm at the Medford Congregational Church. In lieu of flowers, the family requests that people make a donation to an area animal shelter in Esme's memory.
Tips for Choosing Obituary Language
The appropriate words for an obituary really aren't all that difficult once you put a little thought and common sense into the writing. Read other obituaries for ideas of what to say. These tips can help.
Avoiding clichés is easier said than done, especially if you're grieving and trying to write an obituary that will do justice to the person you loved. "Passed on" or "departed this life" are just a little too flowery for the present day. Describe the person's death as simply and straightforwardly as possible.
If you include an obituary quote, choose one that's personal to you or the person who died, not a popular one you see in every obituary. You don't want to come across this obituary in five or ten years and cringe at what you wrote.
Yes, your grandmother may very well have loved crocheting little angel figures for the church Christmas tree, but with a limited number of words to use, do you really want to put a big emphasis on that activity into the obituary?
You might want to put more of your creativity into describing what she thought, a good deed she did, or some anecdote that describes who she was. Remember, an obituary is something you write to let future generations know who this person was.
The best words for obituaries are ones that show how you really feel about the person who has died. If you're writing an obituary for your mother, tell how you felt about her as a person. Similarly, in an obituary for your father, tell what he did and how he affected people emotionally. The emotion is what will make the obituary a lasting tribute to your loved one.
An obituary does need to include the facts, but it also goes beyond that. No longer is an obituary just the five Ws of "who, what, where, when, and why." With some tips on writing obituaries and a little thought, family members left behind can turn a simple death notice into a memorial for the person they loved.