noun
The definition of a secretary is a person who does administrative work such as making appointments and sending letters, or is an official who is in charge of a government department.

A person who answers your phone and makes copies for you at your job is an example of your secretary.
A person in a club who writes down the minutes of meetings and who sends out letters to club members is an example of a secretary.
The person in charge of the U.S. Treasury Department, the Secretary of the Treasury, is an exampleof a secretary.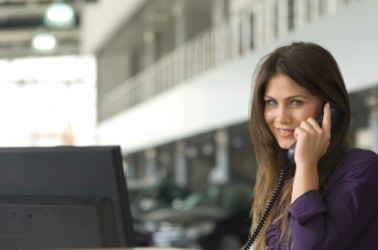 A secretary on the phone.
---
secretary definition by Webster's New World
noun
pl.
secretaries
a person whose work is keeping records, taking care of correspondence and other writing tasks, etc. as for an individual in a business office
an officer of a company, club, etc. having somewhat similar functions

☆ an official in charge of a department of government
a writing desk, esp. one topped with a small bookcase
Origin: Midieval Latin secretarius, one entrusted with secrets ; from Classical Latin secretum: see secret
Webster's New World College Dictionary Copyright © 2010 by Wiley Publishing, Inc., Cleveland, Ohio. Used by arrangement with John Wiley & Sons, Inc.
---
secretary definition by American Heritage Dictionary
noun
pl.
sec·re·tar·ies
A person employed to handle correspondence, keep files, and do clerical work for another person or an organization.
An officer who keeps records, takes minutes of the meetings, and answers correspondence, as for a company.
An official who presides over an administrative department of state.
A desk with a small bookcase on top.
Origin: Middle English secretarie, from Medieval Latin sēcrētārius, confidential officer, clerk, from Latin sēcrētus, secret; see Secret .
Related Forms:
secˌre·tarˈi·al

adjective
The American Heritage® Dictionary of the English Language, 4th edition Copyright © 2010 by Houghton Mifflin Harcourt Publishing Company. Published by Houghton Mifflin Harcourt Publishing Company. All rights reserved.
---
secretary - Legal Definition
n
An officer of a corporation charged with responsibility for keeping records and taking minutes.