secretary

sec·re·tar·y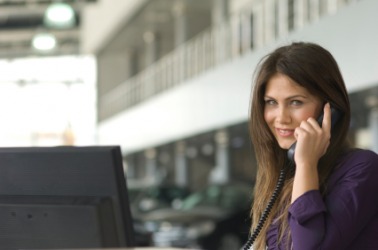 A secretary on the phone.
noun
The definition of a secretary is a person who does administrative work such as making appointments and sending letters, or is an official who is in charge of a government department.

A person who answers your phone and makes copies for you at your job is an example of your secretary.
A person in a club who writes down the minutes of meetings and who sends out letters to club members is an example of a secretary.
The person in charge of the U.S. Treasury Department, the Secretary of the Treasury, is an exampleof a secretary.
---
secretary
noun
pl.
-·tar·ies
a person whose work is keeping records, taking care of correspondence and other writing tasks, etc. as for an individual in a business office
an officer of a company, club, etc. having somewhat similar functions

[oftenS-] an official in charge of a department of government
a writing desk, esp. one topped with a small bookcase
Origin of secretary
Medieval Latin
secretarius
, one entrusted with secrets from Classical Latin
secretum
: see secret
---
secretary
noun
pl.
sec·re·tar·ies
A person employed to handle correspondence, keep files, and do clerical work for another person or an organization.
An officer who keeps records, takes minutes of the meetings, and answers correspondence, as for a company.
An official who presides over an administrative department of state.
A desk with a small bookcase on top.
Origin of secretary
Middle English
secretarie
from
Medieval Latin
sēcrētārius
confidential officer, clerk
from
Latin
sēcrētus
secret
; see
secret
.
Related Forms:
sec′re·tar′i·al

adjective
secretary
c. 1800 American Hepplewhite secretary attributed to Michael Allison (1773-1855)
---
secretary

Noun
(plural secretaries)
(often capitalized) The head of a department of government.
A managerial or leading position in certain non-profit organizations, such as political parties, trade unions, international organizations.

Ban Ki-Moon is the current secretary general of the United Nations.

(US) A type of desk, secretary desk; a secretaire.
A species of bird; Sagittarius serpentarius.
Verb
(third-person singular simple present secretaries, present participle secretarying, simple past and past participle secretaried)
To serve as a secretary of.
Origin
From Medieval Latin secretarius ("one entrusted with secrets"), from Latin secretus ("private, secret"), past participle of secernere ("to separate, set apart"), from se- ("apart") + cernere ("to separate").
---
secretary - Legal Definition
n
An officer of a corporation charged with responsibility for keeping records and taking minutes.
---