secret

se·cret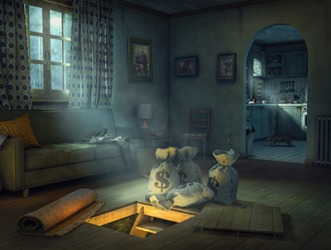 The bank robber planned to hide the bags of money under the secret door in the floor.
noun
The definition of a secret is something kept from public knowledge or the knowledge of a specific person.

An example of a secret is a hidden door leading to an unknown room.
An example of a secret is a surprise birthday party.
---
secret
kept from public knowledge or from the knowledge of a certain person or persons
withdrawn, remote, or secluded: a secret hideaway
keeping one's affairs to oneself; secretive
beyond general knowledge or understanding; mysterious or esoteric
concealed from sight or notice; hidden: a secret drawer
acting in secret: a secret society
Origin of secret
Old French from Classical Latin
secretus
, past participle of
secernere
, to set apart from
se-
, apart (see secede) +
cernere
, to sift, distinguish: see harvest
something known only to a certain person or persons and purposely kept from the knowledge of others
something not revealed, understood, or explained; mystery: the secret of Stonehenge
the true cause or explanation, regarded as not obvious: the secret of one's success
[S-] a prayer said just before the Preface of the Mass
in secret
without the knowledge of others; secretly
---
secret
adjective
a. Kept hidden from knowledge or view; concealed: a secret identity; a secret passageway.

b. Not expressed; inward: secret desires.

a. Given to keeping one's thoughts and activities unknown to others; secretive: "Scrooge … was secret, and self-contained, and solitary as an oyster" ( Charles Dickens )

b. Not revealing a secret or not given to revealing secrets: "She boasted … that he did tell her. But he didn't. He was secret as the grave" ( Ruth Prawer Jhabvala )

a. Operating in a hidden or confidential manner: a secret commission; a secret agent.

b. Containing information, the unauthorized disclosure of which poses a grave threat to national security.

Not much visited; secluded: a secret hiding place.

a. Known or shared only by the initiated: secret rites.

b. Beyond ordinary understanding; mysterious: "like Pan, calling out with his flute to come join in on the secret chaos of the world" ( Rick Bass )
noun
Something that is kept out of the knowledge or sight of others or is known only to oneself or a few: wanted to have no secrets between them.
Something that remains beyond understanding or explanation; a mystery: unlocking the secrets of the atom.
A method or formula for doing or making something well, especially when not widely known: The secret of this dish is in the sauce.
Secret A variable prayer said after the Offertory and before the Preface in the Mass.
Origin of secret
Middle English
from
Old French
from
Latin
sēcrētus
from past participle of
sēcernere
to set aside
sē-
apart
; see
s(w)e-
in Indo-European roots.
cernere
to separate
; see
krei-
in Indo-European roots.
Related Forms:
---
secret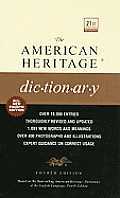 secret
stealthy
covert
clandestine
furtive
surreptitious
underhand
These adjectives mean deliberately hidden from view or knowledge.
Secret
is the most general:
a desk with a secret compartment; secret negotiations.
Stealthy
suggests quiet, cautious deceptiveness intended to escape notice:
heard stealthy footsteps on the stairs.
Covert
describes something that is concealed or disguised:
protested covert actions undertaken by the CIA.
Clandestine
implies stealth and secrecy for the concealment of an often illegal or improper purpose:
clandestine intelligence operations.
Furtive
suggests the slyness, shiftiness, and evasiveness of a thief:
a menacing and furtive look to his eye.
Something
surreptitious
is stealthy, furtive, and often unseemly or unethical:
the surreptitious mobilization of troops preparing for a sneak attack.
Underhand
implies unfairness, deceit, or slyness as well as secrecy:
achieved success by underhand methods.
---

---