secluded

se·clud·ed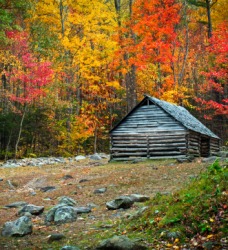 A cabin in a secluded area.
adjective
The definition of secluded is a hidden or isolated place.

A large house on 10 acres in the middle of the woods is an example of something that would be described as secluded.
---
secluded
shut off or kept apart from others; isolated; withdrawn
cut off from the public view; hidden, intimate, etc.: a secluded garden
---
secluded
adjective
Removed or remote from others; solitary: a secluded freelancer working in his basement.
Screened from view; sequestered: a secluded cabin.
Related Forms:
---
secluded

Verb
Simple past tense and past participle of seclude.
---