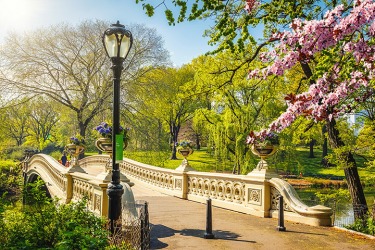 Bow bridge in New York City's Central park is a public park that everyone can visit.
adjective
The definition of public is something that is related to, available to or known by people.

Joining the school board is an example of public service.
A celebrity known by everyone is an example of a public figure.
A park that is open to everyone is an example of a public park.
noun
Public is ordinary people or people within a community.

All of the people in a given location are an example of the public.
---
public
of, belonging to, or concerning the people as a whole; of or by the community at large: the public welfare, a public outcry
for the use or benefit of all; esp., supported by government funds: a public park
as regards community, rather than private, affairs
acting in an official capacity on behalf of the people as a whole: a public prosecutor
known by, or open to the knowledge of, all or most people: to make information public, a public figure

Finance

owned by shareholders whose shares can be freely traded, as on an exchange: a public company
Origin of public
Middle English from Classical Latin
publicus:
altered (prob. influenced, influence by
pubes
, adult) from
poplicus
, contr. of
populicus
, public from
populus
, the people
the people as a whole; community at large: often preceded by the
a specific part of the people; those people considered together because of some common interest or purpose: the reading public
go public
to become a publicly owned company by issuing shares for sale to the public
to reveal something previously kept private or secret to the public
in public
openly; not in private or in secrecy
---
public
adjective
Of, concerning, or affecting the community or the people: the public good.
Maintained for or used by the people or community: a public park.
Capitalized in shares of stock that can be traded on the open market: a public company; took the company public.
Participated in or attended by the people or community: "Opinions are formed in a process of open discussion and public debate" ( Hannah Arendt )
Connected with or acting on behalf of the people, community, or government: public office.
Enrolled in or attending a public school: transit passes for public students.
Open to the knowledge or judgment of all: a public scandal.
noun
The community or the people as a whole.
A group of people sharing a common interest: the reading public.
Admirers or followers, especially of a famous person. See Usage Note at collective noun.
Origin of public
Middle English
publik
from
Old French
public
from
Latin
pūblicus
alteration
(
influenced by
pūbēs
adult population
)
of
poplicus
from
populus
people
of Etruscan origin
Related Forms:
---
public

---