adjective
The definition of national is relating to a particular country.

An example of national used as an adjective is the phrase "national flag" which means the flag of a specific country.
noun
National is defined as a citizen of a specific country.

An example of a national is a German citizen.
YourDictionary definition and usage example. Copyright © 2013 by LoveToKnow Corp.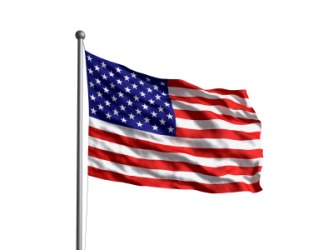 This is the national flag of the United States of America.
Licensed from iStockPhoto
---
adjective
of or having to do with a nation or the nation
affecting a (or the) nation as a whole; nationwide in scope, involvement, representation, etc.
patriotic or nationalist
established, maintained, or owned by the federal government: a national park
Origin: Fr
noun
a person under the protection of a (specified) country: citizen or subject
the national headquarters or administration of an organization
a competition in which participants compete for a nationwide ranking, title, championship, etc.
Webster's New World College Dictionary
Copyright © 2010 by Wiley Publishing, Inc., Cleveland, Ohio.
Used by arrangement with John Wiley & Sons, Inc.
---
adjective
Of, relating to, or belonging to a nation as an organized whole: a national anthem.
Of or relating to nationality: their national origin.
Characteristic of or peculiar to the people of a nation: a national trait.
Of or maintained by the government of a nation: a national landmark.
Being in the interest of one's own nation: Isolationism is a strictly national policy.
Devoted to one's own nation or its interests; patriotic.
noun
A citizen of a particular nation. See Synonyms at citizen.
A contest or tournament involving participants from all parts of a nation. Often used in the plural.
Related Forms:
The American Heritage® Dictionary of the English Language
, 4th edition Copyright © 2010 by Houghton Mifflin Harcourt Publishing Company. Published by Houghton Mifflin Harcourt Publishing Company. All rights reserved.