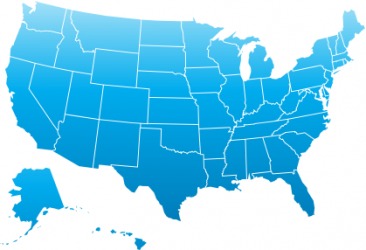 The United States of America is a nation.
noun
The definition of a nation is a body of people in a particular location with a distinct government.

An example of nation is the United States.
---
nation
a stable, historically developed community of people with a territory, economic life, distinctive culture, and language in common
the people of a territory united under a single government; country

a people or tribe, specif., a group of North American Indians, sometimes one belonging to a confederation
[N-] the territory of a particular Indian people or peoples
Origin of nation
Middle English
nacion
from Old French from Classical Latin
natio
from
natus
, born: see nature
the nations
Bible

the non-Jewish nations; Gentiles

Old Poet.

all the peoples of the earth
Nation
(born Carry Amelia Moore) 1846-1911; U.S. temperance leader
---
nation
noun
a. A relatively large group of people organized under a single, usually independent government; a country.

b. The territory occupied by such a group of people: All across the nation, people are voting their representatives out.

The government of a sovereign state.
A people who share common customs, origins, history, and frequently language; a nationality: "Historically the Ukrainians are an ancient nation which has persisted and survived through terrible calamity" ( Robert Conquest )

a. A federation or tribe, especially one composed of Native Americans.

b. The territory occupied by such a federation or tribe.
Origin of nation
Middle English
nacioun
from
Old French
nation
from
Latin
nātiō
nātiōn-
from
nātus
past participle of
nāscī
to be born
; see
genə-
in Indo-European roots.
Related Forms:
---
nation

---