adjective
The definition of particular is pertaining to a specific person, thing or place, or something that is noteworthy or under immediate consideration.

An example of particular is a certain shoe style that a woman likes.
An example of particular is a specific statement in a legal document that needs to be reviewed.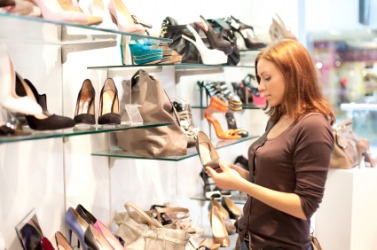 This woman seems to like this particular shoe.
---
particular definition by Webster's New World
adjective
of or belonging to a single, definite person, part, group, or thing; not general; distinct
apart from any other; regarded separately; specific: to want a particular color
out of the ordinary; unusual; noteworthy; special: no particular reason for going
dealing with particulars; itemized; detailed
not satisfied with anything considered inferior; exacting; extremely careful; fastidious

Logic

designating a proposition that deals with only some members of a class rather than all of them; not universal: "some people have red hair" is a particular proposition
Origin: Middle English particuler ; from Middle French ; from Late Latin particularis ; from Classical Latin particula, particle
noun
a separate and distinct individual, fact, item, or instance which may be included under a generalization; single case
a detail; item of information; point

Logic

a particular proposition
Webster's New World College Dictionary Copyright © 2010 by Wiley Publishing, Inc., Cleveland, Ohio. Used by arrangement with John Wiley & Sons, Inc.
---
particular definition by American Heritage Dictionary
adjective
Of, belonging to, or associated with a specific person, group, thing, or category; not general or universal: has a particular preference for Chinese art.
Separate and distinct from others of the same group, category, or nature: made an exception in this particular case.
Worthy of note; exceptional: a piano performance of particular depth and fluidity.

a. Of, relating to, or providing details: gave a particular description of the room.

b. Attentive to or concerned with details or niceties, often excessively so; meticulous or fussy.

Logic Encompassing some but not all of the members of a class or group. Used of a proposition.
noun
An individual item, fact, or detail: correct in every particular. See Synonyms at item.
An item or detail of information or news. Often used in the plural: The police refused to divulge the particulars of the case.
A separate case or an individual thing or instance, especially one that can be distinguished from a larger category or class. Often used in the plural: "What particulars were ambushed behind these generalizations?" (Aldous Huxley).
Logic A particular proposition.
Origin: Middle English particuler, from Old French, from Late Latin particulāris, from Latin particula, diminutive of pars, part-, part; see part.
The American Heritage® Dictionary of the English Language, 4th edition Copyright © 2010 by Houghton Mifflin Harcourt Publishing Company. Published by Houghton Mifflin Harcourt Publishing Company. All rights reserved.
---
particular - Phrases/Idioms
in particular
Particularly; especially.