fact

fact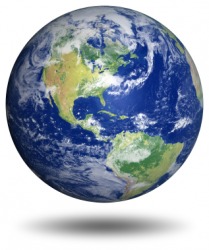 It is a fact that the Earth is round.
noun
The definition of a fact is something that is true or something that has occurred or has been proven correct.

An example of a fact is that the world is round.
An example of a fact is the detail about a driver texting while driving that is told to the court and reported in a news story.
---
fact
a deed; act: now esp. in the sense of "a criminal deed" in the phrases

after the fact

and

before the fact

: an accessory after the fact
a thing that has actually happened or that is really true; thing that has been or is
the state of things as they are; reality; actuality; truth: fact as distinct from fancy
something said to have occurred or supposed to be true: to check the accuracy of one's facts

Law

an actual or alleged incident or condition, as distinguished from its legal consequence
Origin of fact
Classical Latin
factum
, that which is done, deed, fact, neuter past participle of
facere
, do
as a matter of fact
in reality; really; actually
also
in fact
or
in point of fact
the facts of life
basic information about sexual reproduction
the harsh, unpleasant facts about a situation in life
---
fact
noun
Knowledge or information based on real occurrences: an account based on fact; a blur of fact and fancy.

a. Something demonstrated to exist or known to have existed: Genetic engineering is now a fact. That Chaucer was a real person is an undisputed fact.

b. A real occurrence; an event: had to prove the facts of the case.

c. Something believed to be true or real: a document laced with mistaken facts.

A thing that has been done, especially a crime: an accessory before the fact.
Law A conclusion drawn by a judge or jury from the evidence in a case: a finding of fact.
Origin of fact
Latin
factum
deed
from
neuter past participle of
facere
to do
; see
dhē-
in Indo-European roots.
Usage Note: Since the word fact means "a real occurrence, something demonstrated to exist or known to have existed," the phrases true facts and real facts, as in The true facts of the case may never be known, would seem to be redundant. But fact has a long history of use in the sense of "an allegation of fact" or "something that is believed to be true," as in this remark by union leader Albert Shanker: "This tract was distributed to thousands of American teachers, but the facts and the reasoning are wrong." This usage has led to the notion of "incorrect facts," which causes qualms among critics who insist that facts must be true. The usages, however, are often helpful in making distinctions or adding emphasis.
---
fact

Noun
(plural facts)
(archaic) Action; the realm of action.

He had become an accessory after the fact.

An honest observation.
Something actual as opposed to invented.

In this story, the Gettysburg Address is a fact, but the rest is fiction.

Something which has become real.

The promise of television became a fact in the 1920s.

Something concrete used as a basis for further interpretation.

Let's look at the facts of the case before deciding.

An objective consensus on a fundamental reality that has been agreed upon by a substantial number of people.

There is no doubting the fact that the Earth orbits the Sun.

Information about a particular subject, especially actual conditions and/or circumstances.

The facts about space travel.
Interjection
Used before making a statement to introduce it as a trustworthy one.
Origin
From Latin factum ("a deed, act, exploit; in Medieval Latin also state, condition, circumstance"), neuter of factus ("done or made"), perfect passive participle of faciō ("do, make").
Initialism
Federation Against Copyright Theft
Federation of American Consumers and Travelers
---
fact - Legal Definition
n
Something that exists or has happened; an irreducible element of real existence or occurrence.
collateral fact
A fact that is not central to the main issue or controversy.
evidentiary fact
A fact that tends to prove, or is a necessary prerequisite for the proof of, another fact.
jurisdictional fact. 
Such a fact as must exist before a court will exercise jurisdiction over a matter; for example, in a diversity case in federal court, that the parties are citizens of different states and that the amount in controversy is above a threshold level.
probative fact
ultimate fact
An essential fact, arrived at by inference from the evidence and testimony, that causes the final determination or conclusion of law.
---