case

case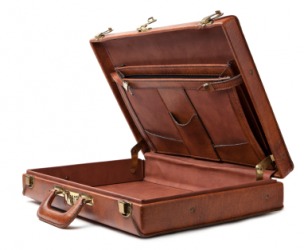 An empty brown case.
noun
The definition of a case is a holder for something or an instance of something happening.

An example of a case is a piece of luggage.
An example of a case is a medical condition such as a case of chickenpox.
An example of a case are the facts in a legal action.
---
case
an example, instance, or occurrence: a case of carelessness, a case of measles
a person being treated or helped, as by a doctor or social worker
any individual or matter requiring or undergoing official or formal observation, study, investigation, etc.
a statement of the facts or circumstances, as in a law court, esp. the argument of one side: the case for the defendant
supporting or convincing arguments or evidence; proper grounds for a statement or action: he has no case
a matter or issue decided by a judge or in a court of law, specif. one studied or cited as a precedent

Informal

a peculiar or eccentric person

Informal

an infatuation; crush

Origin of case

so named because L cases were thought of as "falling away" from the nom.: see accidence

Gram.

the syntactic relationship shown in highly inflected languages such as German and Latin by changes in the form of nouns, pronouns, and adjectives
the form that a noun, pronoun, or adjective takes to show such relationship
any of the sets of such forms: the accusative case
in Modern English and other languages with relatively few inflections, such a relationship, whether expressed by word order or by inflected forms; also, any of these forms or sets of forms, esp. the Modern English subjective, objective, and possessive forms of pronouns and possessive form of nouns
Origin of case
Middle English and Old French
cas
, an event from Classical Latin
casus
, a chance, literally , falling, past participle of
cadere
, to fall from Indo-European base an unverified form
?ad-
, to fall from source Sanskrit
?ad-
, to fall off
transitive verb
cased

,

cas′ing
Slang
to look over carefully, esp. in preparation for an intended robbery
get on (or off) someone's case
to start (or stop) intruding in another's affairs
in any case
no matter what else may be true; anyhow
in case of
in the event of; if there should happen to be
in no case
by no means; not under any circumstances; never
a container, as a box, crate, chest, sheath, or folder
a protective cover or covering part: a leather case, seedcase
a full box or its contents: a case of beer
a set or pair: a case of pistols
a frame as for a window or door
a shallow compartmented tray in which printing type is kept
Origin of case
Middle English from Old French dialect, dialectal
casse
(OFr
chasse
) from Classical Latin
capsa
, box from
capere
, to take, hold: see have
transitive verb
cased

,

cas′ing
to put into a container
to cover or enclose
---
case
noun
An instance or occurrence of a particular kind or category: a case of mistaken identity. See Synonyms at example.
An occurrence of a disease or disorder: a mild case of flu.
A set of circumstances or a state of affairs; a situation: It may rain, in which case the hike will be canceled.
Actual fact; reality: We suspected the walls were hollow, and this proved to be the case.
A question or problem; a matter: It is simply a case of honor.
A situation that requires investigation, especially by a formal or official body.
Law

a. An action or a suit or just grounds for an action.

b. The facts or evidence offered in support of a claim.

A set of reasons or supporting facts; an argument: presented a good case for changing the law.
A person being assisted, treated, or studied, as by a physician, lawyer, or social worker.
Informal A peculiar or eccentric person; a character.
Linguistics

a. In traditional grammar, a distinct form of a noun, pronoun, or modifier that is used to express one or more particular syntactic relationships to other words in a sentence.

b. Case In some varieties of generative grammar, the thematic or semantic role of a noun phrase as represented abstractly but not necessarily indicated overtly in surface structure. In such frameworks, nouns in English have Case even in the absence of inflectional case endings.
Origin of case
Middle English
cas
from
Old French
from
Latin
cāsus
from
past participle of
cadere
to fall
; see
kad-
in Indo-European roots.
noun
A container; a receptacle: a jewelry case; meat-filled cases of dough.
A container with its contents.
A decorative or protective covering or cover.
A set or pair: a case of pistols.
The frame or framework of a window, door, or stairway.
The surface or outer layer of a metal alloy.
Printing

a. A shallow compartmented tray for storing type or type matrices.

b. The form of a written, printed, or keyed letter that distinguishes it as being lowercase or uppercase: typed the password using the wrong case.
transitive verb
cased, cas·ing, cas·es
To put into or cover with a case; encase.
Slang To examine carefully, as in planning a crime: cased the bank before robbing it.
Origin of case
Middle English
from
Norman French
casse
from
Latin
capsa
---
case

Noun
(plural cases)
For a change, in this case, he was telling the truth.   It is not the case that every unfamiliar phrase is an idiom.   In case of fire, break glass. [sign on fire extinguisher holder in public space]

A piece of work, specifically defined within a profession.

It was one of the detective's easiest cases.   Social workers should work on a maximum of forty active cases.   The doctor told us of an interesting case he had treated that morning.

(academia) An instance or event as a topic of study.

The teaching consists of theory lessons and case studies.

(law) A legal proceeding, lawsuit.
(grammar) A specific inflection of a word depending on its function in the sentence.

The accusative case canonically indicates a direct object.   Latin has six cases, and remnants of a seventh.

(grammar, uncountable) Grammatical cases and their meanings taken either as a topic in general or within a specific language.

Jane has been studying case in Caucasian languages.   Latin is a language that employs case.

(medicine) An instance of a specific condition or set of symptoms.

There were another five cases reported overnight.

(computing, programming) A section of code representing one of the actions of a conditional switch.
Verb
(third-person singular simple present cases, present participle casing, simple past and past participle cased)
(obsolete) To propose hypothetical cases.
Noun
(plural cases)
A box, sheath, or covering generally.

a case for spectacles; the case of a watch

A piece of luggage that can be used to transport an apparatus such as a sewing machine.
An enclosing frame or casing.

a door case; a window case

A suitcase.
A piece of furniture, constructed partially of transparent glass or plastic, within which items can be displayed.
(printing, historical) A shallow tray divided into compartments or "boxes" for holding type, traditionally arranged in sets of two, the "upper case" (containing capitals, small capitals, accented) and "lower case" (small letters, figures, punctuation marks, quadrats, and spaces).
(typography, by extension) The nature of a piece of alphabetic type, whether a "capital" (upper case) or "small" (lower case) letter.
(poker slang) Four of a kind.
(US) A unit of liquid measure used to measure sales in the beverage industry, equivalent to 192 fluid ounces.
(mining) A small fissure which admits water into the workings.
Adjective
(not comparable)
(poker slang) The last remaining card of a particular rank.

He drew the case eight!
Verb
(third-person singular simple present cases, present participle casing, simple past and past participle cased)
To cover or protect with, or as if with, a case; to enclose.
(informal) To survey (a building or other location) surreptitiously, as in preparation for a robbery.
Anagrams
Aces, aces, æsc, ASCE, ESCA
Origin
From Middle English cas, from Old Northern French casse, Old French chasse ("box, chest, case"), from Latin capsa ("box, bookcase"), from capio ("to take, seize, hold").
---
case - Computer Definition
(1) See computer case.
(2) (Computer-Aided Software Engineering or Computer-Aided Systems Engineering) Software that is used in any and all phases of developing an information system, including analysis, design and programming. For example, data dictionaries and diagramming tools aid in the analysis and design phases, while application generators speed up the programming phase. Higher-Level Describing and Less Programming CASE tools provide automated methods for designing and documenting traditional structured programming techniques. The ultimate goal of CASE is to provide a language for describing the overall system that is sufficient to generate all the necessary programs. See application generator. See also case statement.
---
case - Legal Definition
n
An action, cause of action, controversy, proceeding, or suit at law or in equity filed with a court.
Same as trespass on the case. See trespass.
The aggregate of the evidence presented at trial by a party in support of their argument or position.
agreed case
. See case stated.
case at bar
The primary case presented by a party that satisfies that party's initial burden of proof, as distinguished from the "rebuttal case".
case on point
A case initiated or selected from a group of cases that involve the same or substantially similar facts and questions of law for the purpose of testing the constitutionality of a law or establishing an important legal principle.
prima facie case
The evidence presented at trial by the plaintiff or prosecution to contradict the evidence presented during the defendant's case in chief.
surrebuttal case
The evidence presented at trial by the defendant to contradict the evidence presented in the plaintiff's or prosecution's rebuttal case.
---