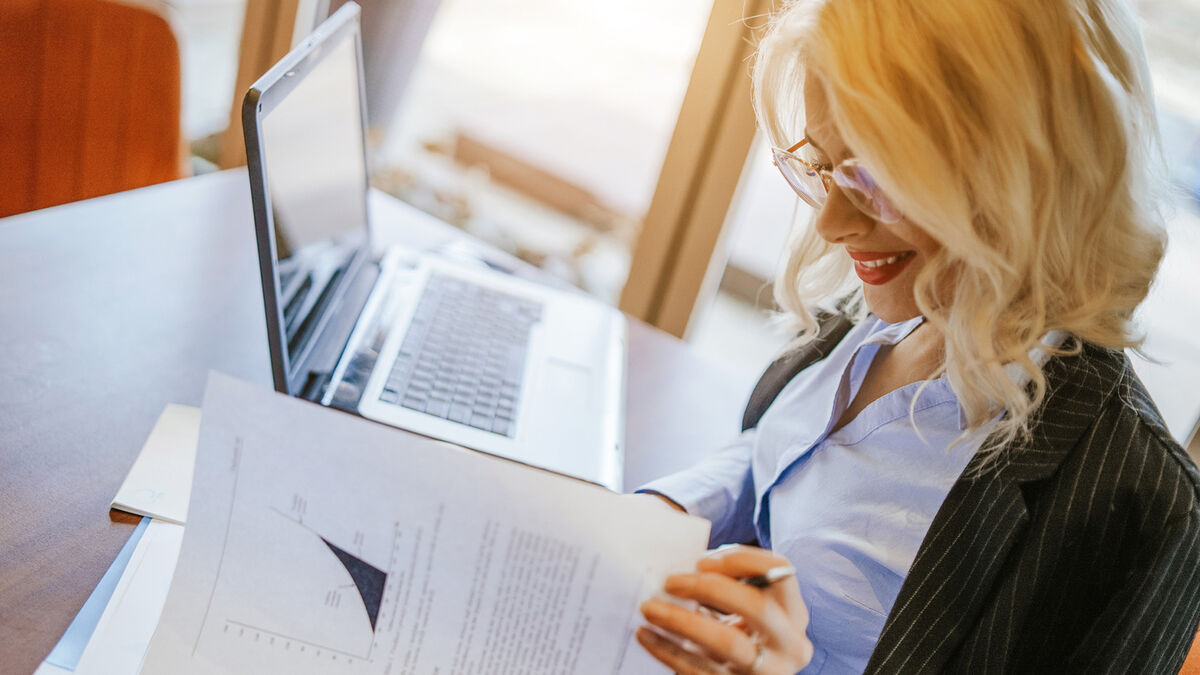 Learning how to write a case study can be useful in a variety of occupational fields from business to psychology. A case study, or case study analysis, is a method of research. It's an in-depth study of a person, a group, or some other specified unit. Typically, you're looking to see what worked and what didn't work.
1: Identify Your Goal or Objective
To draft a proper case study, you have to be crystal clear about your intent. Before you take a deep dive into a particular subject, think about your end goal. What do you hope readers will take away from your study? What problem(s) and solutions(s) are you highlighting?
You can have more than one objective for your case study, but it's best to focus on five at most. General case study goals include:
measuring the impact of a specific action
explaining a phenomenon or illustrating a unique circumstance
proving or disproving a generalized assumption
To begin, you must thoroughly understand the subject of your study. Familiarize yourself with the person or company you're writing about. Start by taking a lot of notes related to the background information a stranger would need to know and the problem you're addressing.
Highlight relevant points that support your goal. Be on the lookout for a unique angle you can use to make your point.
3. Review What's Already Known
Now that you and the subject are well-acquainted, it's time to determine what's already known about the case. This serves as the baseline for understanding your case and helps you develop solutions.
Consider these research methods:
Review related literature on the topic.
Watch media clips, speeches, debates, and discussions.
Read reports from your subject.
Conduct interviews with the subject, people close to the project, or topic professionals.
At this point, you have your background information and supporting evidence. Now, it's time to put together what you've learned. You can use existing data, but you may also create new data points by compiling all your research.
Compile any data that illustrates the solution(s) or main message you're presenting. You can use charts and graphs as part of your final case study. It doesn't have to be entirely narrative.
With information by your side, it's time to formally compose your analysis. There are four main sections in a case study. It is similar to writing an essay or telling a story.
Your introduction serves as an overview of all your hard work. Begin with a thesis statement that indicates what was being analyzed and why. Assume the audience isn't familiar with the subject by offering some context.
It's best to break the body of your case study into two parts. The first part involves outlining your background information, pertinent facts, noted issues, and prior research from other sources.
Record your notes similar to a narrative essay.
The second part of the body of your case study is where you share the actual observations and data you recorded. Note any areas of intrigue or uniqueness. Did they line up with your prior research or contradict it?
Mention what you noticed before, during, and after a defining action was taken. Break your presentation into appropriate subheadings so the reader will know what topic is being addressed in each section.
Your conclusion is a wrap up of what was observed, unearthed, and dissected. This might be the place for a call to action. If this is for school, you can leave it as an open-ended or rhetorical question. If a company has hired you to conduct a case study, then you might want to recommend a specific call-to-action so that, moving forward, your research will serve a valuable purpose.
If you're still not sure how to write a case study, you can look at examples to see what a finished case study looks like. Each example outlines the topic, relays their research, and indicates the importance these findings have on the subject.
Human Resources Practices at Starbucks
In one business case study example from Ashford University's Writing Center, the human resources department (HR) at Starbucks is the subject.
The objective of the case study is to show that a heavy reliance on solid recruitment tactics and effective management could be the best model for all HR departments.
The study starts by providing information on the Starbucks company and related research on investing in your employees.
Specific details such as the fact that employees are called "partners" are added.
In the end, the study supports the idea that this strategic form of management will allow the company to continue to grow exponentially.
Phineas Gage's Brain Injury
The case study of Phineas Gage is an example of psychological case study where the subject is a man who had an iron rod driven through his skull in an accident.
The main goal is to illustrate a unique circumstance and why it should continue to impact the profession today.
The study starts by addressing that this case is over 170 years old, but it's still taught in textbooks.
Details of Phineas Gage's accident, life after the accident, and research long after his death are shared under detailed headers.
In the end, the study supports that idea that, although the case may not be accurately represented today, it still has importance as a historical marker.
Craft a Comprehensive Case Study
You can develop case studies in school to test a theory or offer solutions to common problems. Case studies are also used in real life business where companies hire consultants to perform