clear

clear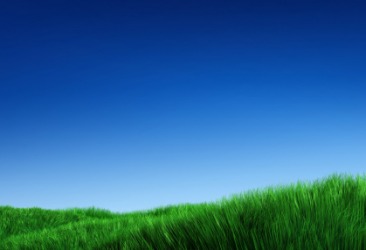 A green field under a clear sky.
adjective
The definition of clear is something that is easy or simple to understand.

An example of clear is a simple explanation for a math problem.

Clear is defined as a sky that is free from clouds, something that is easily seen through or an area that is empty or free of clutter.

An example of clear is tap water.
An example of clear is a countertop with nothing on it.
---
clear
free from clouds or mist; bright; light: a clear day
free from cloudiness, muddiness, etc.; transparent or pure; not turbid: a clear crystal, a clear red
having no blemishes: a clear complexion
not faint or blurred; easily seen or heard; sharply defined; distinct: a clear outline, clear tones
perceiving acutely; keen or logical: a clear eye, a clear mind
serene and calm: a clear countenance
free from confusion or ambiguity; not obscure; easily understood: the meaning is clear
obvious; unmistakable: a clear case of neglect
certain; positive: to be clear on a point
free from guilt or a charge of guilt; innocent: a clear conscience
free from charges or deductions; net: to earn a clear $30,000
free from debt or encumbrance: a clear title to the house
free from qualification; absolute; complete: a clear victory
free from contact; not entangled, confined, hindered, etc.: a style clear of cant
free from impediment or obstruction; open: keep the fire lanes clear
freed or emptied of freight or cargo
Origin of clear
Middle English
cler
from Old French from Classical Latin
clarus,
origin, originally , clear-sounding, hence clear, bright: for Indo-European base see clamor
in a clear manner; so as to be clear
all the way; completely: it sank clear to the bottom
to make clear or bright
to free from impurities, blemishes, cloudiness, muddiness, etc.

to make intelligible, plain, or lucid; clarify
to decode or decipher

to rid of obstructions, entanglements, or obstacles; open: to clear a path through snow
to get rid of; remove
to empty or unload: to clear a freighter of cargo
to free (a person or thing) of or from something
to free from a charge or a suspicion of guilt; prove the innocence of; acquit
to pass or leap over, by, etc.
to pass without contact: the tug cleared the bridge
to discharge (a debt) by paying it
to give or get clearance for
to be passed or approved by: the plan cleared the committee
to go through (a customs office)
to handle and deal with (letters, files, etc.) properly
to make (a given amount) as profit or earnings not subject to charges or deductions; net
to make (the sight) clear or sharp

to rid (the throat) of phlegm by hawking or coughing
to rid (the voice) of hoarseness thus

Banking

to pass (a check, draft, etc.) through a clearinghouse
to become clear, unclouded, etc.
to pass away; vanish
to get clearance, as a ship leaving a port

Banking

to be accepted or received through a clearinghouse, as a check, draft, etc.
stand clear!: a command used as in warning others away during defibrillation
clear away
to take away so as to leave a cleared space
to go away; go out of sight
clear off
to clear away
to remove something from in order to make clear
clear out
to clear by emptying

Informal

to go away; depart
clear the air
to get rid of emotional tensions, misunderstandings, etc.
clear up
to make or become clear
to make orderly
to become unclouded, sunny, etc. after being cloudy or stormy
to explain
to cure or become cured: this will clear up your cold
in the clear
free from enclosing or limiting obstructions

Informal

free from suspicion or guilt
stand clear
to stand, or to move oneself, out of the way: often used as a command
---
clear
adjective
clear·er, clear·est
Free from clouds, mist, or haze: a clear day.
Not obscured or darkened; bright: clear daylight; a clear yellow.
Easily seen through; transparent: clear water.
Free from flaw, blemish, or impurity: a clear, perfect diamond; a clear record with the police.
Free from impediment, obstruction, or hindrance; open: a clear view; a clear path to victory.
Plain or evident to the mind; unmistakable: a clear case of cheating.
Easily perceptible to the eye or ear; distinct: the clear call of a songbird.
Discerning or perceiving easily; keen: a clear mind.
Free from doubt or confusion; certain: His meaning is clear.
Free from qualification or limitation; absolute: a clear winner.
Free from guilt; untroubled: a clear conscience.
Having been freed from contact, proximity, or connection: At last we were clear of the danger. The ship was clear of the reef.
Free from charges or deductions; net: a clear profit.
Containing nothing: The ship's hold was clear.
adverb
Distinctly; clearly: spoke loud and clear.
Out of the way; completely away: stood clear of the doors.
Informal All the way; completely: slept clear through the night; read the book clear to the end.
verb
cleared, clear·ing, clears
verb
transitive
To make light, clear, or bright: The wind cleared the sky of clouds.
To rid of impurities, blemishes, muddiness, or foreign matter: The new filter cleared the water.
To free from confusion, doubt, or ambiguity; make plain or intelligible: cleared up the question of responsibility.

a. To rid of objects or obstructions: clear the table; clear the road of debris.

b. To make (a way or clearing) by removing obstructions: clear a path through the jungle.

c. To remove (objects or obstructions): clear the dishes; clear snow from the road.

a. To remove the occupants of: clear the theater.

b. To remove (people): clear the children from the room.

Sports

a. To move or shoot (a ball or puck) away from the goal or out of the defensive zone.

b. To clear a ball or puck out of (the defensive zone), as in lacrosse or hockey.

Computers

a. To rid (a memory location or buffer, for example) of instructions or data.

b. To remove (instructions or data) from memory.

To free from a legal charge or imputation of guilt; acquit: cleared the suspect of the murder charge.
To pass by, under, or over without contact: The boat cleared the dock.
To settle (a debt).
To gain (a given amount) as net profit or earnings.
To pass (a bill of exchange, such as a check) through a clearing-house.

a. To secure the approval of: The bill cleared the Senate.

b. To authorize or approve: cleared the material for publication.

To free (a ship or cargo) from legal detention at a harbor by fulfilling customs and harbor requirements.
To give clearance or authorization to: cleared the plane to land.
To free (the throat) of phlegm by making a rasping sound.
verb
intransitive
To become clear: The sky cleared.
To go away; disappear: The fog cleared.

a. To exchange checks and bills or settle accounts through a clearing-house.

b. To pass through the banking system and be debited and credited to the relevant accounts: The check cleared.

To comply with customs and harbor requirements in discharging a cargo or in leaving or entering a port.
noun
A clear or open space.
Phrasal Verbs:
clear out
Informal
To leave a place, usually quickly.
Origin of clear
Middle English
cler
from
Old French
from
Latin
clārus
clear, bright
; see
kelə-
2
in Indo-European roots.
Related Forms:
---
clear

Adjective
(comparative clearer, superlative clearest)
Transparent in colour.

as clear as crystal

Bright, not dark or obscured.

The windshield was clear and clean.
Congress passed the President's Clear Skies legislation.

Free of obstacles.

The driver had mistakenly thought the intersection was clear.
The coast is clear.

Without clouds.

clear weather;   a clear day

(meteorology) Of the sky, such that less than one eighth of its area is obscured by clouds.
Free of ambiguity or doubt.

He gave clear instructions not to bother him at work.
Do I make myself clear? Crystal clear.
I'm still not quite clear on what some of these words mean.

(of a soup) Without a thickening ingredient.
Possessing little or no perceptible stimulus.

clear of texture;   clear of odor

(Scientology) Free from the influence of engrams; see Clear (Scientology).
Able to perceive clearly; keen; acute; penetrating; discriminating.

a clear intellect; a clear head

Not clouded with passion; serene; cheerful.
Easily or distinctly heard; audible.
Unmixed; entirely pure.

clear sand

Without defects or blemishes, such as freckles or knots.

a clear complexion; clear lumber

Without diminution; in full; net.

a clear profit
Adverb
(not comparable)
All the way; entirely.

I threw it clear across the river to the other side.

free (separate) from others
1988, Salman Rushdie, The Satanic Verses:

I want you to know how he spoke: he spoke loud, and he spoke clear.

1992, Orson Scott Card, Cruel Miracles:

Can't they see for themselves? Course not. Looks like dust to them, so they can't see it clear at all

2005, Sammatha Crosby Scott, There's a War Inside of Me, page 111:

I would get very short with people and speak clear of my feelings without consideration of their feelings.

2009, Stephen James Shore, Annalea A Princess in Exile, page 160:

Then I heard clear your mother's voice, crying out in distress!

2010, Jack Mayatt, A Better Man: An Inspirational Book, page 20:

Now when God called him, Moses told God immediately that he could not speak clear enough to be this leader.
Verb
(third-person singular simple present clears, present participle clearing, simple past and past participle cleared)
To remove obstructions or impediments from.
(ergative) To become freed from obstructions.

When the road cleared we continued our journey.

To eliminate ambiguity or doubt from a matter; to clarify; especially, to clear up.
To remove from suspicion, especially of having committed a crime.

The court cleared the man of murder.

To pass without interference; to miss.

The door just barely clears the table as it closes.
The leaping horse easily cleared the hurdles.

(intransitive) To become clear.

After a heavy rain, the sky cleared nicely for the evening.

(intransitive) Of a check or financial transaction, to go through as payment; to be processed so that the money is transferred.

The check might not clear for a couple of days.

To obtain permission to use (a sample of copyrighted audio) in another track.
To disengage oneself from incumbrances, distress, or entanglements; to become free.
To obtain a clearance.

The steamer cleared for Liverpool today.

(sports) To defend by hitting (kicking, throwing, heading etc.) the ball (puck) from the defending goal.
Noun
(plural clears)
(carpentry) Full extent; distance between extreme limits; especially; the distance between the nearest surfaces of two bodies, or the space between walls.

a room ten feet square in the clear
Origin
Middle English clere, from Anglo-Norman cler, from Old French cler (Modern French clair), from Latin clarus. Displaced native Middle English schir ("clear, pure") (from Old English scīr ("clear, bright")), Middle English skere ("clear, sheer") (from Old English scǣre and Old Norse skǣr ("sheer, clear, pure")), Middle English smolt ("clear (of mind), serene") (from Old English smolt ("peaceful, serene")).
Noun
(uncountable)
(Scientology) An idea state of beingness free of unwanted influences.
---
clear - Computer Definition
---
clear - Investment & Finance Definition
Describes a situation in which a trade has been matched with its appropriate buyer or seller, the payment has been made, and the product has been delivered.
---