ring out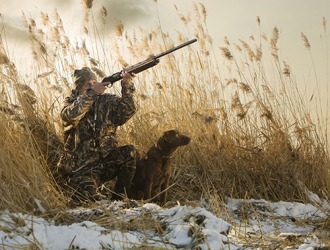 As soon as the hunter's dog hears the shot ring out, he runs toward the fallen duck.
verb
Ring out is defined as to give out a clear, loud sound.

An example of to ring out is for church bells to ring.
---
ring-out

Verb
(third-person singular simple present rings out, present participle ringing out, simple past rang out, past participle rung out)
To sound very loudly.

Suddenly, a shot rang out and someone screamed.

(telephony) To make a phone call from an internal phone system to a general telephone network number.

You can ring out if you dial 9 first and wait for the tone before dialling the number.
---