thunder

thun·der
noun
The definition of thunder is a loud rumbling sound that follows a flash of lightning, and is caused by the heating of air in an electrical discharge.

An example of thunder is the sound that happens after a strike of lightning during an electrical storm.
---
thunder
the sound that follows a flash of lightning, caused by the sudden heating and expansion of air by electrical discharge
any loud, rumbling sound like this
a threatening, menacing, or extremely vehement utterance

Archaic

a thunderbolt
Origin of thunder
Middle English
thuner, thunder
(with unhistoric
-d-
) from Old English
thunor,
akin to German
donner
from Indo-European base an unverified form
(s)ten-,
loud rustling, deep noise from source Old Norse
Thorr,
Thor, Classical Greek
stenein,
to moan, Classical Latin
tonare,
to thunder
to produce thunder: usually in the impersonal construction [it is thundering]
to make, or move with, a sound like thunder
to make vehement speeches, denunciations, etc.
to say in a thundering voice
to strike, drive, etc. with the sound or violence of thunder
steal someone's thunder
to use someone's ideas or methods without permission and without giving credit
to lessen the effectiveness of someone's statement or action by using or doing it before that person
---
thunder
noun
The crashing or booming sound produced by rapidly expanding air along the path of the electrical discharge of lightning.
A sound that resembles or suggests thunder.
verb
thun·dered, thun·der·ing, thun·ders
verb
intransitive
To produce thunder.
To produce sounds like thunder.
To move while making a loud noise: The express train thundered past us.
To utter loud, vociferous remarks or threats.
verb
transitive
To express violently, commandingly, or angrily; roar.
Origin of thunder
Middle English
thonder
from
Old English
thunor
; see
(s)tenə-
in Indo-European roots.
Related Forms:
---
thunder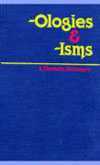 See also atmosphere; clouds; lightning; rain; weather.
brontograph
1.
an instrument for recording thunderstorms.
2.
the record thus produced. Also called
brontometer
.
brontology
Rare.
a treatise on thunder.
brontometer
brontograph.
brontophobia
an abnormal fear of thunder and thunderstorms. Also
tonitrophobia.
ceraunomancy
keraunomancy.
fulmination
thundering; the sound of thunder.
keraunomancy, ceraunomancy
a form of divination involving the interpretation of an omen communicated by thunder.
keraunoscopia, keraunoscopy
a form of divination involving the observation of thunder.
tonitrophobia
brontophobia.
---
thunder

---