blast

-blast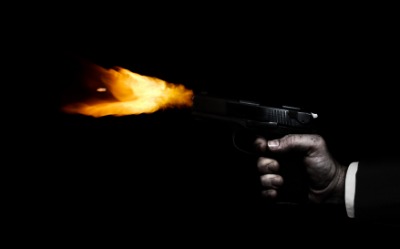 A gun blast.
noun
The definition of a blast is a strong gust of air, the sound of a sudden rush of air or gas, or an explosion.

An example of a blast is the sound of a gun being shot.
---
blast
a gust of wind; strong rush of air
the sound of a sudden rush of air or gas, as through a trumpet
a strong, artificially created jet of air, steam, exhaust gases, etc.
the steady current of air forced into a blast furnace
an abrupt and damaging influence, esp. a plant blight

an explosion, as of dynamite
a charge of explosive causing this
a wave of air of increased pressure followed by one of lower pressure radiating from an explosion

a strong, sudden outburst, as of criticism

Slang, Sports

a strong, driving hit, as of a baseball

Slang

a pleasurable, exciting event or experience, as a wild party
Origin of blast
Middle English from Old English
blæst,
puff of wind from Indo-European an unverified form
bhl?-
, variant, variety of base an unverified form
bhel-,
to swell, blow up from source ball, Classical Latin
flare
to make a loud, harsh sound
to set off explosives, gunfire, etc.
to suffer or wither from a blight
to damage or destroy by or as if by a blight; wither; ruin
to blow up or move with or as with an explosive; explode
to attack or criticize sharply

Slang, Sports

to drive (a ball) far with a sharp blow of the bat or club
blast off
to take off with explosive force and begin its flight: said of a rocket, spacecraft, etc.
(at) full blast
at full speed or capacity
blast-
blasto-: used before a vowel
-blast
Origin of -blast
from Classical Greek
blastos,
a sprout
---
blast
noun
a. A very strong gust of wind or air.

b. The effect of such a gust.

A forcible stream of air, gas, or steam from an opening, especially one in a blast furnace to aid combustion.

a. A sudden loud sound, especially one produced by a stream of forced air: a piercing blast from the steam whistle.

b. The act of producing such a sound: gave a blast on his trumpet.

a. A violent explosion, as of dynamite or a bomb.

b. The violent effect of such an explosion, consisting of a wave of increased atmospheric pressure followed immediately by a wave of decreased pressure.

c. An explosive charge.

Botany Any of several plant diseases of diverse causes, resulting in sudden death of buds, flowers, foliage, or young fruits.
A destructive or damaging influence.
A powerful hit, blow, or shot.
A violent verbal assault or outburst: The candidate leveled a blast at her opponent.
Slang A highly exciting or pleasurable experience or event, such as a big party.
verb
blast·ed, blast·ing, blasts
verb
transitive
To knock down or shatter by explosion; smash.
To play or sound loudly: The amplifiers blasted the music.

a. To cause to move with great force; hurl: The volcanic eruption blasted rock far and wide.

b. To make or open by explosion: blast a tunnel through the mountains.

a. To shoot or destroy by shooting: fighter jets trying to blast each other out of the sky.

b. Sports To hit, kick, or shoot (a ball or puck) with great force.

To have a harmful or destructive effect on: a loss that blasted our hopes of making the playoffs.
To criticize or attack vigorously: blasted the mayor for hypocrisy.
To cause to shrivel, wither, or mature imperfectly by blast or blight: crops that were blasted by frost.
verb
intransitive
To use or detonate explosives.
To emit a loud, intense sound; blare: speakers blasting at full volume.
To discharge a weapon. especially repeatedly; shoot: blasted away at the target.
To attack someone or something verbally; criticize.
To move with great speed or power: a motorcycle blasting down the road.
Electronics To distort sound recording or transmission by overloading a microphone or loudspeaker.
To wither or shrivel or mature imperfectly.
Phrasal Verbs:
blast off
To take off, as a rocket.
Origin of blast
Middle English
from
Old English
blǣst
; see
bhlē-
in Indo-European roots.
Related Forms:
blast-
-blast
suffix
Biology An immature, embryonic stage in the development of cells or tissues: erythroblast.
Geology A crystal or mineral deposit formed in metamorphic rock: porphyroblast.
Origin of -blast
From
Greek
blastos
bud, germ
of unknown origin
---
blast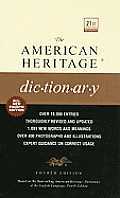 ---

Noun
(plural blasts)
​A violent gust of wind.

Thomson

And see where surly Winter passes off, / Far to the north, and calls his ruffian blasts; / His blasts obey, and quit the howling hill.

A forcible stream of air from an orifice, as from a bellows, the mouth, etc. Hence: The continuous blowing to which one charge of ore or metal is subjected in a furnace; as, to melt so many tons of iron at a blast.
The exhaust steam from an engine, driving a column of air out of a boiler chimney, and thus creating an intense draught through the fire; also, any draught produced by the blast.
An explosion, especially for the purpose of destroying a mass of rock, etc.
An explosive charge for blasting.
A loud, sudden sound.
A sudden, pernicious effect, as if by a noxious wind, especially on animals and plants; a blight.
(figuratively, informal) A good time; an enjoyable moment.

We had a blast at the party last night.

(marketing) A promotional message sent to an entire mailing list.

an e-mail blast; a fax blast
Verb
(third-person singular simple present blasts, present participle blasting, simple past and past participle blasted)
To confound by a loud blast or din.
(intransitive) To make a loud noise.
To shatter, as if by an explosion.
To open up a hole in, usually by means of a sudden and imprecise method (such as an explosion).

Blast right through it.

To curse; to damn.

Blast it! Foiled again.

(sci-fi) To shoot, especially with an energy weapon (as opposed to one which fires projectiles).

Chewbacca blasted the Stormtroopers with his laser rifle.

(soccer) To shoot; kick the ball in hope of scoring a goal.
To criticize or reprimand severely; to verbally discipline or punish.

My manager suddenly blasted me yesterday for being a little late to work for five days in a row, because I was never getting myself up on time.
Interjection
Blast it; damn it.
Origin
From Middle English blast from Old English blǣst ("blowing, blast"), from Proto-Germanic *blēstaz, *blēstuz ("blowing, blast"). Cognate with German Blast ("wind, blowing"). More at blow.
Noun
(plural blasts)
(cytology) An immature or undifferentiated cell (e.g., lymphoblast, myeloblast).
Origin
From Ancient Greek βλαστός (blastos, "germ or sprout").
Origin
From Ancient Greek βλαστός (blastos, "germ, sprout").
---