gale

gale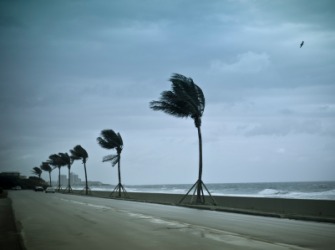 Palm trees in a gale.
noun
The definition of a gale is a powerful wind, or a loud outburst of emotion.

An example of a gale is a hurricane.
An example of a gale is a group of friends standing on a cliff and having fun yelling in unison into a canyon.
---
gale
a strong wind

Meteorol.

a wind ranging in speed from 32 to 63 miles per hour

Archaic

a breeze
a loud outburst: a gale of laughter
Origin of gale
probably from Scand, as in Shetland Is. dialect, dialectal
galder
, howling wind, Old Icelandic
gal
, a howling: for Indo-European base see yell
sweet gale
Origin of gale
Middle English
gawel
from Old English
gagel
, akin to German
gagel
---
gale
noun
a. A wind with a speed of from 34 to 40 knots (39 to 46 miles per hour; 63 to 74 kilometers per hour), according to the Beaufort scale. Also called fresh gale .

b. A storm at sea.

often gales A forceful outburst: gales of laughter.
Origin of gale
Origin unknown
noun
The sweet gale.
Origin of gale
Middle English
gail
from
Old English
gagel
---
gale

---