cry

cry
noun
The definition of a cry is a shedding of tears or a calling out.

An example of a cry is a scream for help.
verb
Cry is defined as to shed tears or call out.

An example of to cry is to release tears after hearing sad news.
---
cry
intransitive verb
cried

,

cry′ing
to make a loud vocal sound or utterance; call out, as for help; shout
to sob and shed tears, in expressing sorrow, pain, grief, etc.; weep

to plead or clamor (for)
to show or suggest a great need (for): problems crying for solution

to utter its characteristic call: said of an animal
Origin of cry
Middle English
crien
from Old French
crier
from Classical Latin
quiritare
, to wail, shriek (var. of
quirritare
, to squeal like a pig from an unverified form
quis
, echoic of a squeal); associated, association in ancient folk etymology with Classical Latin
Quirites
, Roman citizens (as if meaning "to call the
Quirites,
" implore their help)
to plead or beg for: to cry quarter
to utter loudly; shout; exclaim
to call out (wares for sale, services offered, etc.); announce publicly
to bring into a specified condition by crying: to cry oneself asleep
noun
pl.
cries
a loud vocal sound expressing pain, anger, fright, joy, etc.
any loud utterance; shout
an announcement or advertisement called out publicly
an urgent appeal; plea
popular report; rumor; rallying call or battle cry; watchword
the current opinion or fashion
clamor of the people; public outcry
a slogan
a sobbing and shedding of tears; fit of weeping
the characteristic vocal sound of an animal

the baying of hounds in the chase
a pack of hounds
Origin of cry
ME & OFr
cri
< the v.
a far cry
a great distance; long way
a thing much different
cry in one's beer
Informal
to lament or complain in a maudlin manner
cry off
to withdraw from an agreement or undertaking
cry one's eyes out
to weep much and bitterly
cry out
to shout; yell
to complain loudly
cry up
to shout praise of; praise highly
in full cry
in eager pursuit: said of a pack of hounds
---
cry
verb
cried, cry·ing, cries,
verb
intransitive
To shed tears, especially as a result of strong emotion such as grief, sorrow, pain, or joy.
To call loudly; shout.
To utter a characteristic sound or call. Used of an animal.
To demand or require immediate action or remedy: grievances crying out for redress.
verb
transitive
To utter loudly; call out.
To proclaim or announce in public: crying one's wares in the marketplace.
To bring into a particular condition by weeping: cry oneself to sleep.
Archaic To beg for; implore: cry forgiveness.
noun
pl.
cries,
A loud utterance of an emotion, such as fear, anger, or despair.
A loud exclamation; a shout or call.
A fit of weeping: had a good long cry.
An urgent entreaty or appeal.
A public or general demand or complaint.
A common view or general report.
An advertising of wares by calling out: vendors' cries at the fish market.
A rallying call or signal: a cry to arms.
A slogan, especially a political one.
The characteristic call or utterance of an animal.

a. The baying of hounds during the chase.

b. A pack of hounds.

Obsolete Clamor; outcry.
Obsolete A public announcement; a proclamation.
Phrasal Verbs:
cry down
To belittle or disparage.
cry off
To break or withdraw from a promise, agreement, or undertaking.
cry up
To praise highly; extol.
Origin of cry
Middle English
crien
from
Old French
crier
from
Vulgar Latin
critāre
from
Latin
quirītāre
to cry out
perhaps from
Quirītēs
public officers to whom one would cry out in times of need
---
cry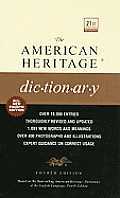 cry
weep
wail
keen
2
whimper
sob
blubber
1
These verbs mean to make inarticulate sounds of grief, unhappiness, or pain.
Cry
and
weep
both involve the shedding of tears;
cry
more strongly implies accompanying sound:
"She cried without trying to suppress any of the noisier manifestations of grief and confusion"
(J. D. Salinger).
"I weep for what I'm like when I'm alone"
(Theodore Roethke).
Wail
refers primarily to sustained, inarticulate mournful sound:
"The women . . . began to wail together; they mourned with shrill cries"
(Joseph Conrad).
Keen
suggests wailing and lamentation for the dead:
"It is the wild Irish women keening over their dead"
(George A. Lawrence).
Whimper
refers to low, plaintive, broken or repressed cries:
The condemned prisoner cowered and began to whimper for clemency.
Sob
describes weeping or a mixture of broken speech and weeping marked by convulsive breathing or gasping:
"sobbing and crying, and wringing her hands as if her heart would break"
(Laurence Sterne).
Blubber
refers to noisy shedding of tears accompanied by broken or inarticulate speech:
"When he drew out what had been a fiddle, crushed to morsels in the greatcoat, he blubbered aloud"
(Emily Brontë).
---

---