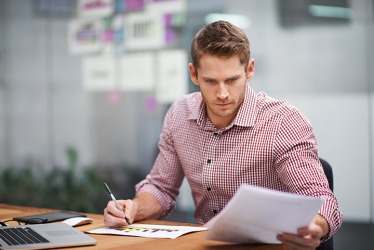 The company will promote Garrett when he reaches his performance goals.
verb
Promote is defined as to contribute to the growth of something or to sell by advertising.

An example of promote is to obtain financial aid for a local theatre production.
An example of promote is to print information about soap in a magazine to increase sales.

To promote is defined as to give a person a higher position.

An example of to promote is for a boss to make a salesperson a manager.
---
promote
transitive verb
-·mot′ed

,

-·mot′ing
to raise or advance to a higher position or rank: she was promoted to manager
to help bring about or further the growth or establishment of: to promote the general welfare
to further the popularity, sales, etc. of, as by publicizing and advertising: to promote a product

Slang

to acquire (something) by devious or cunning means

Chess

to convert (a pawn that has crossed the board and reached the end row) to a more powerful piece

Educ.

to move (a student) forward a grade in school
Origin of promote
Middle English
promoten
from Classical Latin
promotus
, past participle of
promovere
, to move forward: see pro- and move
---
promote
transitive verb
pro·mot·ed, pro·mot·ing, pro·motes
a. To raise to a more important or responsible job or rank.

b. To advance (a student) to the next higher grade.

To contribute to the progress or growth of; further. See Synonyms at advance.
To urge the adoption of; advocate: promote a constitutional amendment.
To attempt to sell or popularize by advertising or publicity: commercials promoting a new product.
To help establish or organize (a new enterprise), as by securing financial backing: promote a Broadway show.
Origin of promote
Middle English
promoten
from
Old French
promoter
from
Latin
prōmovēre
prōmōt-
prō-
forward
; see
pro-
1
.
movēre
to move
; see
meuə-
in Indo-European roots.
Related Forms:
---
promote

Verb
(third-person singular simple present promotes, present participle promoting, simple past and past participle promoted)
Origin
From Latin prōmōtus, perfect passive participle of prōmoveō ("move forward, advance").
---