better
[bet′ər]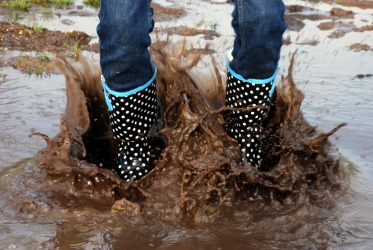 It's better to wear boots in the mud.
adjective
The definition of better is superior or of high quality.

An example of better is an essay that outshines the rest.
adverb
Better means to a greater degree, or more appropriate.

An example of better is a pair of boots verses sneakers for walking in the rain.
noun
Better is defined as the person in authority, or the thing that is more preferable.

An example of better is headmaster of a private school.
An example of better is the college choice that provides the most for the individual.
verb
Better is to make something more acceptable.

An example of better is to make a recipe even more tasty.
---
better
adjective
compar. of good
of a more excellent sort; surpassing another or others
more suitable, more desirable, more favorable, more profitable, etc.
being more than half; larger: it cost the better part of her pay
improved in health or disposition
Origin of better
Middle English
bettere, betere
; from Old English
betera
: see
best
adverb
well
in a more excellent manner; in a more suitable way
in a higher degree; to a greater extent
more: it took better than an hour

Informal

had better (see phrase below): you better behave yourself
noun
a person superior in authority, position, etc.: obey your betters
the thing, circumstance, action, etc. that is more excellent, more suitable, etc.
advantage: to get the better of a rival
transitive verb
to outdo; surpass
to make better; improve
intransitive verb
to become better
better off
in a better situation or condition
having more income, wealth, etc.
for the better
to a better or improved condition
had better
ought to; would be prudent or wise to
---
better
adjective
Comparative of
good
.
Greater in excellence or higher in quality.
More useful, suitable, or desirable: found a better way to go; a suit with a better fit than that one.
More highly skilled or adept: I am better at math than English.
Greater or larger: argued for the better part of an hour.
More advantageous or favorable; improved: a better chance of success.
Healthier or more fit than before: The patient is better today.
adverb
Comparative of
well
2
.
In a more excellent way.

a. To a greater extent or degree: better suited to the job; likes it better without sauce.

More: It took me better than a year to recover.
noun
One that is greater in excellence or higher in quality.
often betters A superior, as in standing, competence, or intelligence: to learn from one's betters.
verb
bet·tered
,
bet·ter·ing
,
bet·ters
verb
, transitive
To make better; improve: trying to better conditions in the prison; bettered myself by changing jobs.
To surpass or exceed: practiced so he could better his rival.
verb
, intransitive
To become better: Conditions bettered with time.
Origin of better
Middle English, from Old English
betera
; see
bhad-
in Indo-European roots.
---
better
---
better
Variant of good
adjective
better, best
suitable to a purpose; effective; efficient: a lamp good to read by
producing favorable results; beneficial; salutary: good exercise for the legs
in accord with prevailing usage: good English
clever or witty: a good quip

fertile: good soil fresh; unspoiled; uncontaminated: good eggs valid; genuine; real: good money, a good excuse healthy; strong; vigorous: good eyesight financially safe or sound: a good investment honorable; worthy; respectable: one's good name enjoyable, desirable, pleasant, happy, etc.: a good life dependable; reliable; right: good advice thorough; complete: a good job of cleaning up

excellent of its kind: a good novel
best or considered best: her good china

adequate; ample; sufficient; satisfying: a good meal morally sound or excellent; specif.,

virtuous; honest; just
pious; devout
kind, benevolent, generous, sympathetic, etc.
well-behaved; dutiful

proper; becoming; correct: good manners
socially acceptable: a good family

able; skilled; expert: a good swimmer loyal or conforming: a good Democrat

Law

effectual; valid: good title
to a considerable amount, extent, or degree: a good many, a good beating at least; full: we waited a good six hours
Origin of good
Middle English
gode
; from Old English
gōd
, akin to German
gut
; from Indo-European base an unverified form
ghedh-
, to unite, be associated, suitable from source gather
noun
something good; specif.,
that which is morally right
worth; virtue; merit: the good in a man
something contributing to health, welfare, happiness, etc.; benefit; advantage: the greatest good of the greatest number
something desirable or desired
interjection
used to express satisfaction, pleasure, agreement, etc. and, in some exclamatory phrases, to express surprise, consternation, etc.: orig. a euphemism for God: good!good grief!)
adverb
well, completely, fully, etc.: variously regarded as substandard, dialectal, or informal
as good as
in effect; virtually; nearly
come to no good
to come to a bad end; end in failure, trouble, etc.
for good (and all)
for always; finally; permanently
good and
☆
Informal
very or altogether
good for
able to survive, endure, or be used for (a specified period of time)
worth: a coupon good for 10¢
able to pay, repay, or give
sure to result in: good for a laugh
☆ used to express approval: good for you!
the good
those who are good
what is morally good
to the good
as a profit, benefit, or advantage