better

bet·ter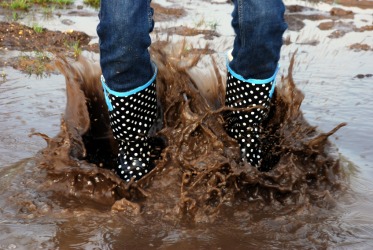 It's better to wear boots in the mud.
adjective
The definition of better is superior or of high quality.

An example of better is an essay that outshines the rest.
adverb
Better means to a greater degree, or more appropriate.

An example of better is a pair of boots verses sneakers for walking in the rain.
noun
Better is defined as the person in authority, or the thing that is more preferable.

An example of better is headmaster of a private school.
An example of better is the college choice that provides the most for the individual.
verb
Better is to make something more acceptable.

An example of better is to make a recipe even more tasty.
---
better
compar. of good
of a more excellent sort; surpassing another or others
more suitable, more desirable, more favorable, more profitable, etc.
being more than half; larger: it cost the better part of her pay
improved in health or disposition
Origin of better
Middle English
bettere, betere
from Old English
betera
: see best
compar. of well
in a more excellent manner; in a more suitable way
in a higher degree; to a greater extent
more: it took better than an hour

Informal

had better (see phrase below): you better behave yourself
a person superior in authority, position, etc.: obey your betters
the thing, condition, circumstance, action, etc. that is more excellent, more suitable, etc.
advantage: to get the better of a rival
to outdo; surpass
to make better; improve
better off
in a better situation or condition
having more income, wealth, etc.
for the better
to a better or improved condition
had better
ought to; would be prudent or wise to
---
better
adjective
Comparative of
good
Greater in excellence or higher in quality.
More useful, suitable, or desirable: found a better way to go; a suit with a better fit than that one.
More highly skilled or adept: I am better at math than English.
Greater or larger: argued for the better part of an hour.
More advantageous or favorable; improved: a better chance of success.
Healthier, more fit, or in less discomfort than before: The patient is better today.
adverb
Comparative of
well
2
In a more excellent way.

a. To a greater extent or degree: better suited to the job; likes it better without sauce.

More: It took me better than a year to recover.
noun
One that is greater in excellence or higher in quality.
often betters A superior, as in standing, competence, or intelligence: to learn from one's betters.
verb
bet·tered, bet·ter·ing, bet·ters
verb
transitive
To make better; improve: trying to better conditions in the prison; bettered myself by changing jobs.
To surpass or exceed: practiced so he could better his rival.
verb
intransitive
To become better: Conditions bettered with time.
Origin of better
Middle English
from
Old English
betera
; see
bhad-
in Indo-European roots.
---
better

---