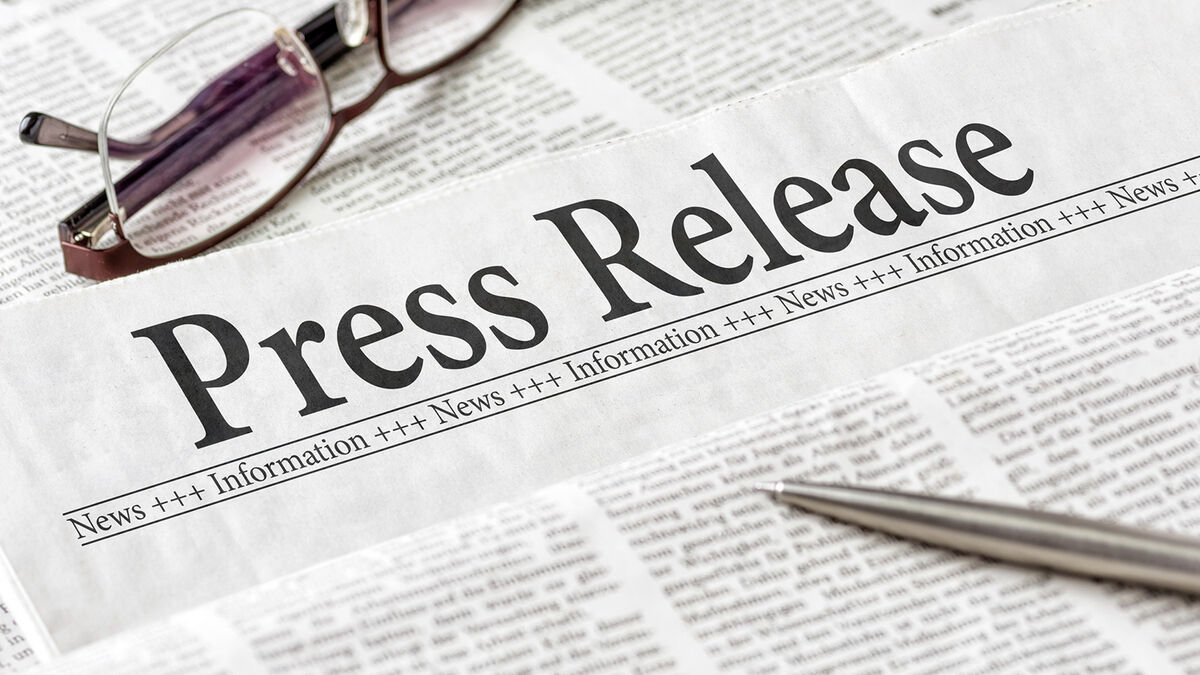 A well-written press release can bring free publicity for your company's product, service, charitable work, new hire, rebranding, or other announcement. If it catches the attention of multiple journalists, you may end up with coverage that far exceeds the value of a paid ad campaign. Without further ado, let's discuss how to write a press release that will catch the eye of the media.
Parts of the Perfect Press Release
Any press release pro knows that there are eight basic parts needed for the perfect press release. Some parts require more content than others, but every part of a press release requires clean copy and concise wording. Be sure that your press release looks professional by including these important elements.
Powerful Headline – Get your readers' attention with a strong headline that names the event covered in the press release.
Date and Location – When and where is the news taking place?
Strong Lead – Open strong with the most important details first.
Body – Provide more information about the event. A thorough body helps journalists fill out their articles more accurately.
Boilerplate – Describe your company in a few sentences to the readers.
Conclusion – Summarize the information above in a short, concise paragraph.
Press Contact – A name, title, email, and phone number for a company contact should be at either the top or bottom of the page. Your contact should be someone who is familiar with the topic and readily available to answer questions.
End of Content – Mark the end of your press release to prevent extra copy from being added to your release. You can indicate the end of content with three number signs (hashtags): ###.
Sample Press Release Format
If you haven't seen a press release before or if your releases aren't being published, it may be helpful to see an example. Read this sample press release to see each part in context. You can also click on the downloadable template below for a printable version of this sample.

FOR IMMEDIATE RELEASE

There's a Better Way to Get the Beach Body You Crave

Trainer Paul Rodgers Releases New Fitness App


Minneapolis, June 28, 2020 - Don't waste your summer sitting on the sidelines! Instead of hiding in the shadows and dressing to cover up your trouble spots, make a meaningful life change with A Better Way's new fitness app. This revolutionary approach to weight loss was designed by noted fitness trainer Paul Rodgers to be suitable for people of all fitness levels.


"I created A Better Way because I was tired of my clients coming to me feeling as though they'd failed if they didn't live up to the images of Photoshopped celebrities in magazines," Rodgers said. "A Better Way will help you reach your fitness goals with a realistic nutrition and exercise program, but the program also focuses on building self-confidence. It's not enough to simply look good. I want you to feel good, too."

Jana Jacobsen, country singer and songwriter, has worked with Rodgers for the past two years to get in shape for her upcoming tour. She's lost 35 pounds on a personalized exercise program and credits Rodgers with giving her the confidence she needed to take her career as a performer to the next level. "A Better Way is the next best thing to working with Rodgers one-on-one," Jacobsen said. "I use this app when I can't meet for in-person training sessions. It keeps me motivated to reach my weight loss goals, even when my busy schedule makes it tempting to skip workouts in favor of fast food and Netflix."


A Better Way features training videos, a food journal, inspirational success stories, a weight loss tracker, and professional advice from Rodgers. The app is available for $9.99 on Google Play or the iTunes App Store.


About Paul Rodgers

Paul Rodgers is a certified fitness trainer with over one million followers on social media. His unique philosophy resonates with men and women who've tried unsuccessfully to lose weight in the past. Find out more about Rodgers and download print-ready graphics at ABetterWay.com.


Contact

Jamie Miller, PR Director

(123) 456-7890

###
8 Tips for Writing an Effective Press Release
Writing a winning press release takes planning and preparation. Journalists don't want to spend much time following up on information or fixing your writing. Keep in mind the following top tips:
Choose a newsworthy angle. A press release covering a topic that is of no interest to anyone but the employees of your company will get tossed in the trash. Choosing an angle that ties your company to a current news event, seasonal activities, industry trends, or a freshly released study is a much better approach.
Write in the inverted pyramid style. Journalists love press releases that can be used with only minimal editing. The inverted pyramid style is the standard format for news stories. This format arranges information in order of importance, making it easier to cut the piece as necessary for space limitations.
Provide good quotes. Quotes can make or break a news article, but interviewing subjects takes time. Make it easy for a journalist to cover your story by including several attention-grabbing quotes from your company's CEO or other top officers.
Include hard numbers. Numbers, percentages, or statistics that support your claim reinforce the idea that your press release is worthy of news coverage.
Keep it brief. Ideally, your press release should be one or two pages. If there is additional information that you think might be useful, include a web address.
Provide visuals. Offering high-quality photos, graphics, and/or video can help a journalist better visualize how your story can fit within their publication's existing coverage.
Release on Thursday afternoon. Tuesday and Wednesday are also good days to release, around 10 am – 2 pm. Avoid sending press releases on Mondays, Fridays, or weekends.
Proofread carefully. Careless typos and grammatical errors reflect poorly on your business. Make a good first impression with error-free copy.
If there is a media outlet that you would love to have cover your story, consider contacting reporters at the publication personally. A working journalist typically receives hundreds of press releases per week, so taking the time to make a personal contact can help your story stand out from the pack.
If you suspect you need to hire a PR professional to fill these shoes, follow this template for How to Write a Job Description.