improvement

im·prove·ment
noun
The definition of an improvement is an increase in value, condition or quality.

An example of improvement is the U.S. dollar going up in value.
An example of improvement is a student going from a grade C to an A in science.
---
improvement
an improving or being improved; esp.,

betterment
an increase in value or in excellence of quality or condition

Now Rare

profitable use

an addition or change that improves something
a person or thing representing a higher degree of excellence

a change or addition to land or real property, as a sewer, fence, etc., that makes it more valuable or desirable
Origin of improvement
Anglo-French
emprowement
---
improvement
noun
a. The act or process of improving.

b. The state of being improved.

A change or addition that improves.
---
improvement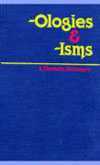 Couéism
a method of self-help stressing autosuggestion, introduced into America about 1920 by the French psychotherapist Emile Coué and featuring the slogan "Every day in every way I am getting better and better."
eugenics
the science of improving a breed or species through the careful selection of parents.
—eugenicist
,
n
.
—eugenic
,
adj.
euthenics
the art or science of improving a race or breed, especially the human race, by control of external influences, as environment. Cf.
eugenics. —euthenist
,
n
.
meliorism
the doctrine that the world tends to get better or may be made better by human effort.
—meliorist
,
n
.,
adj.
—melioristic
,
adj.
telesis
the harnessing of natural and social forces for a beneficial goal.
---
improvement

Noun
(plural improvements)
The act of improving; advancement or growth; promotion in desirable qualities; progress toward what is better; melioration; as, the improvement of the mind, of land, roads, etc.
The act of making profitable use or application of anything, or the state of being profitably employed; a turning to good account; practical application, as of a doctrine, principle, or theory, stated in a discourse.
The state of being improved; betterment; advance; also, that which is improved; as, the new edition is an improvement on the old.
Increase; growth; progress; advance.
(plural): Valuable additions or betterments, as buildings, clearings, drains, fences, etc., on premises.
(Patent Laws): A useful addition to, or modification of, a machine, manufacture, or composition.
---
improvement - Legal Definition
n
A modification to real estate that increases its value.
---