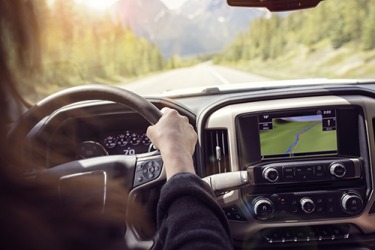 Most rental cars are retrofitted with GPS so that travelers are less likely to get lost.
noun
The definition of a retrofit is a change to improve an already existing thing.

An example of a retrofit is a newly-designed piece of equipment added to an older airplane to make it safer.
verb
Retrofit is defined as to add improvements to something that already exists.

An example of retrofit is to make it easier to find your direction in a car by adding a GPS system on the dashboard.
---
retrofit
a change in design, construction, or equipment, as of an aircraft or machine tool already in operation, in order to incorporate later improvements
Origin of retrofit
retro- and fit
transitive verb
intransitive verb
-·fit·ted

,

-·fit·ting
to modify with a retrofit
---
retrofit
transitive verb
ret·ro·fit·ted,
or
ret·ro·fit
ret·ro·fit·ting, ret·ro·fits
To outfit (a device, vehicle, building, or system) with newly developed or previously unavailable parts or equipment: retrofit cars with new safety features.
To install or fit (a device or system, for example) for use in or on an existing structure, especially an older dwelling.
noun
An instance of retrofitting: a retrofit for the heating system.
Something that has been retrofitted.
Related Forms:
ret′ro·fit′ta·ble

adjective
---
retrofit

Noun
(plural retrofits)
Something that has been retrofitted
The act of retrofitting
Adjective
(not comparable)
of, relating to, or being a retrofit
Origin
Blend of retro- and refit
---