advance

ad·vance
adjective
Advance means in front.

An example of advance used as an adjective is an advance party which is a group of soldiers who arrive before the rest of the soldiers to check out the safety and the surroundings.
noun
Advance is defined as a movement forward or an improvement.

Finding a new way to treat cancer is an example of an advance in science.
verb
The definition of advance means to move forward or to raise in importance.

An example of advance is to be promoted at a job.
---
advance
transitive verb
-·vanced′

,

-·vanc′ing
to bring forward; move forward: to advance a chessman
to raise in rank, importance, etc.; promote
to help or hasten the success or completion of; further: to advance a project
to put forward; propose
to bring closer to the present; specif.,

to cause (a future event) to happen earlier
to assign a later date to (a past event)

to raise the rate of; increase: to advance prices
to pay (money) before due
to lend
Origin of advance
Middle English
avancen
from Old French
avancer
, to forward from Vulgar Latin an unverified form
abantiare
from Classical Latin
ab-
, from +
ante
, before: spelling, spelled
ad-
by associated, association with Classical Latin
ad
, to, forward
to go forward; move ahead
to make progress; improve; develop
to rise in rank, importance, etc.
to rise in price or cost; increase
a moving forward
an improvement; progress: new advances in science
a rise in value or cost
[pl.] approaches to get favor, become acquainted, etc.; overtures (to someone)
a payment made before due, as of wages
a loan
in front: advance guard
beforehand; ahead of time: advance information
in advance
in front
before due; ahead of time
---
advance
verb
ad·vanced, ad·vanc·ing, ad·vanc·es
verb
transitive
To cause to move forward: advance a chess piece.
To put forward; propose or suggest: advanced a novel theory during the seminar.
To aid the growth or progress of: advanced the cause of freedom.
To raise in rank; promote.
To cause to occur sooner: advance a deadline by one week.
To raise in amount or rate; increase.
To pay (money or interest) before due.
To supply or lend, especially on credit.
To serve as an advance person for (a trip to be made by a politician or a dignitary): "advanced the China trip during which the first trade agreements … were signed" ( Suzanne Perney )
Archaic To lift.
verb
intransitive
a. To go or move forward or onward.

b. To move against another, as when attacking: advance on the enemy's position.

To make progress; improve.
To rise in rank, position, or value.
To serve as an advance person for a trip to be made by a politician or a dignitary.
noun
The act or process of moving or going forward.
A forward move, as toward an objective; a progressive step: an advance in genetic engineering.
An increase of price or value.
advances Opening approaches made to secure acquaintance, favor, or an agreement; overtures.

a. The furnishing of funds or goods on credit.

b. The funds or goods so furnished; a loan.

a. Payment of money before due: an advance on next month's salary.

b. The money so paid.

Preparation, especially publicity, done prior to the appearance of a public figure or the staging of a public event.
adjective
Made or given ahead of time: an advance payment.
Going before, in front, or forward.
Origin of advance
Middle English
avauncen
from
Old French
avauncer
from
Vulgar Latin
abantiāre
from
Latin
abante
from before
ab-
ab-
ante
before
; see
ant-
in Indo-European roots.
Related Forms:
Usage Note: When used as a noun, advance indicates forward movement ( the advance of the army ) or progress or improvement ( an advance in molecular biology ). Advancement is usually used figuratively to indicate promotion or movement beyond an established norm: career advancement. Unlike advance, advancement often implies the existence of an agent or outside force. Thus the advance of science means simply "the progress of science," whereas the advancement of science implies progress resulting from the action of an agent or force: The purpose of the legislation was the advancement of science.
---
advance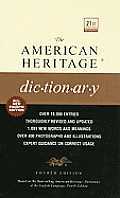 ---

---
advance - Legal Definition
n
Monies paid before any consideration is received in exchange.
---