retrograde

ret·ro·grade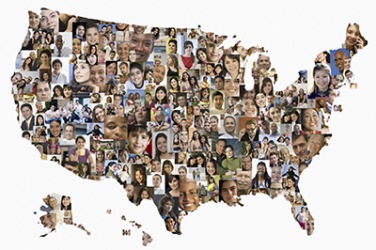 A retrograde perspective of minorities in the U.S. is unjust.
adjective
The definition of retrograde is something that is a move backwards or a decline in condition or quality.

When a new technology comes out that is actually a step backward and worse than the technology before it, this is an example of something that would be described as retrograde.
verb
Retrograde is to move backwards, or to decline to a prior worse condition.

If you had begun to feel better but then your condition worsens to where it was a few weeks ago, this is an example of when it retrogrades.
---
retrograde
moving or directed backward; retiring or retreating
inverse or reverse: said of order
going back or tending to go back to an earlier, esp. worse, condition; retrogressive

Obs.

opposed; contrary

Astron.

moving in an orbit opposite to the usual orbital direction of similar celestial bodies, as opposite to the direction of the earth in its journey around the sun

Astrol.

designating motion, real or apparent, on the celestial sphere in a direction from east to west

Music

designating motion backward in a melody, specif. so as to begin with the last note and end with the first
Origin of retrograde
Middle English from Classical Latin
retrogradus
from
retrogradi,
to go backward: see retro- and grade
intransitive verb
-·grad·ed

,

-·grad·ing
Archaic

to go, or seem to go, backward
to become worse; decline; deteriorate; degenerate

Astron.

to have a retrograde motion
Origin of retrograde
L
retrogradi
---
retrograde
adjective
Moving or tending backward: a retrograde flow.
Opposite to the usual order; inverted or reversed: the retrograde form of the melody.
Reverting to an earlier or inferior condition: a retrograde way of thinking.
Astronomy

a. Of or relating to the orbital revolution or axial rotation of a planetary or other celestial body that moves clockwise from east to west, in the direction opposite to most celestial bodies.

b. Of or relating to the brief, regularly occurring, apparently backward movement of a planetary body in its orbit as viewed against the fixed stars, caused by the differing orbital velocities of Earth and the body observed.

c. Of or relating to orbital motion in the direction opposite that of the predominant motion in an orbital system.
intransitive verb
ret·ro·grad·ed, ret·ro·grad·ing, ret·ro·grades
Astronomy To have retrograde motion.
To decline to an inferior state; degenerate.
Archaic To move or seem to move backward.
Origin of retrograde
Middle English
from
Latin
retrōgradus
from
retrōgradī
to go back
retrō-
retro-
-gradus
walking
(
from
gradī
to go
; see
ghredh-
in Indo-European roots.)
Related Forms:
---
retrograde

---