impede

im·pede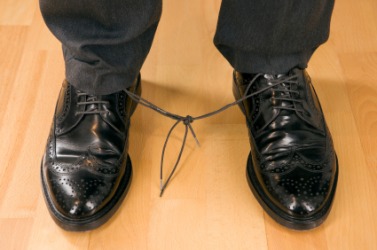 This mans ability to walk is impeded by his shoelaces.
verb
To impede is defined as to block or temporarily keep something from going forward.

An example of impede is when a road block stops the flow of traffic.
---
impede
transitive verb
-·ped′ed

,

-·ped′ing
to bar or hinder the progress of; obstruct or delay
Origin of impede
Classical Latin
impedire
, to entangle, ensnare, literally , to hold the feet from
in-
, in +
pes
(gen.
pedis
), foot
---
impede
transitive verb
im·ped·ed, im·ped·ing, im·pedes
To retard or obstruct the progress of. See Synonyms at
hinder
1
.
Origin of impede
Latin
impedīre
; see
ped-
in Indo-European roots.
Related Forms:
---
impede

Verb
(third-person singular simple present impedes, present participle impeding, simple past and past participle impeded)
to get in the way of; to hinder
---