verb
To impede is defined as to block or temporarily keep something from going forward.

An example of impede is when a road block stops the flow of traffic.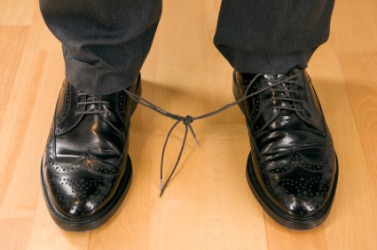 This mans ability to walk is impeded by his shoelaces.
---
impede definition by Webster's New World
Webster's New World College Dictionary Copyright © 2010 by Wiley Publishing, Inc., Cleveland, Ohio. Used by arrangement with John Wiley & Sons, Inc.
---
impede definition by American Heritage Dictionary
transitive verb
im·ped·ed
,
im·ped·ing
,
im·pedes
To retard or obstruct the progress of. See Synonyms at
hinder
1
.
Origin: Latin impedīre; see ped- in Indo-European roots.
Related Forms: