aid

aid

verb
The definition of aid means to provide help or to provide some item or advice that will make something easier or that will solve a problem.

Giving a grant to a student for college expenses is an example of aid.
---
aid
to give help or relief (to); assist
Origin of aid
Middle English
aiden
from Old French
aider
from Classical Latin
adjutare
, frequentative of
adjuvare
, to help from
ad-
, to +
juvare
, to help
help or assistance; esp., financial help
a helper; assistant
a helpful device: visual aids
alt. sp. of aide (sense )

Eng. History

a payment in money made by a vassal to his lord
a subsidy granted to the king for a special purpose
Origin of aid
ME & OFr
aide
< the v.
AID
Agency for International Development
---
aid
verb
aid·ed, aid·ing, aids
verb
transitive
To provide assistance, support, or relief to: aided the researchers in their discovery; aided the prisoners' attempt to escape.
verb
intransitive
To provide assistance, support, or relief: aided in the effort to improve services to the elderly.
noun
The act or result of helping; assistance: gave aid to the enemy.

a. Something that provides help, support, or relief, such as money or supplies: sent medical aid to the region after the storm.

b. Something, such as a device, that provides improvement: visual aids such as slides.

a. An assistant or helper.

b. An aide or aide-de-camp.

A monetary payment to a feudal lord by a vassal in medieval England.
Origin of aid
Middle English
aiden
from
Old French
aider
from
Latin
adiūtāre
frequentative of
adiuvāre
to help
ad-
to
; see
ad-
in Indo-European roots.
iuvāre
to help
Related Forms:
---
aid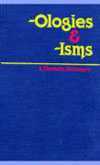 See also charity.
abetment
the act of abetting or inciting another to commit a crime. —
abettor, abetter,
n.
adjutancy
the condition of holding the rank of adjutant.
almoner
an official, as of a monastery, whose duty is to distribute charity or alms. —
almonership,
n.
amanuensis
Formal
.
1.
a secretary.
2.
a scribe or copyist.
coadjuvancy
joint aid or assistance; joint cooperation.
connivance
passive assistance, especially in wrongdoing.
connivancy
Rare.
connivance.
eleemosynary
1.
pertaining to alms.
2.
Obsolete,
an almsman; a person who lives on the charity of others.
orphanotrophy
Rare.
1.
a hospital or hostel for orphans.
2.
the care and support of orphans.
pensionary
a person paid to perform tasks or services, especially as a hireling.
---
aid

Origin
From Old French aide, from Latin adiuvō ("to assist, help"). Cognate include Spanish ayuda, Portuguese ajuda and Italian aiuto
Verb
(third-person singular simple present aids, present participle aiding, simple past and past participle aided)
Origin
From Old French aidier (modern aider), from Latin adiuto, frequentative of adiuvo "to assist".
Initialism
Agency for International Development
---