obstruction

ob·struc·tion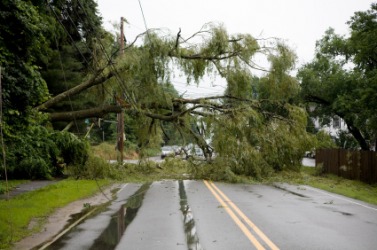 This fallen tree is an obstruction.
noun
The definition of an obstruction is something that gets in the way, sticks out or blocks passage.

An example of an obstruction is hiding evidence in a court case; obstruction of justice.
An example of an obstruction is a science project sticking off of a table making it hard to get around.
An example of an obstruction is a fallen tree on the road.
---
obstruction
an obstructing or being obstructed
anything that obstructs; hindrance
Origin of obstruction
Classical Latin
obstructio
---
obstruction
noun
Something that obstructs; an obstacle: We drove around the obstruction in the road.

a. The act of obstructing: The protesters' obstruction of the hallway made it impossible to get to the office.

b. The condition of being obstructed: The obstruction of the tunnel lasted for hours.

Sports The act of impeding another player in violation of the rules, as when a player impedes the progress of an opponent not in possession of the puck in ice hockey.
---
obstruction

Origin
From Latin obstructio ("hindrance"), from obstruo ("build against, block, stop")
---