death

death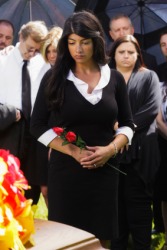 A woman grieves over the death of a loved one.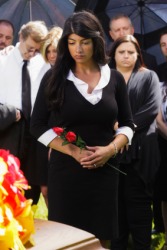 A woman grieves over the death of a loved one.
noun
Death is defined as the act of passing away, the end of life, or the permanent destruction of something.

An example of death is when a person takes his last breath and dies.
An example of death is when a person is no longer alive.
An example of death is when a program loses all its funding and ends forever.
---
death
the act or fact of dying; permanent ending of all life in a person, animal, or plant
[D-] the personification of death, usually pictured as a skeleton in a black robe, holding a scythe
the state of being dead
any ending resembling dying; total destruction: the death of our hopes
any condition or experience thought of as like dying or being dead
the cause of death: smoking will be the death of him
murder or bloodshed

Obs.

pestilence: the Black Death
Origin of death
Middle English
deth
from Old English
d?ath
, akin to Old Saxon
d?th
, Old High German
t?d
, Old Norse
dauthi
: see dead
be death on
to deal with in a devastating manner
do to death
Archaic

to kill
to use, perform, etc. so often that it becomes tiresome; overdo
in at the death
present at the killing of the quarry by the hounds
present at the end or culmination
put to death
to kill or cause to be killed; execute
to death
to the extreme; very much: he worries me to death
to the death
to the very end (of a struggle, quarrel, etc.)
to the end of life; always
---
death
noun
The act of dying; termination of life.
The state of being dead.
The cause of dying: Drugs were the death of him.
A manner of dying: a heroine's death.
often Death A personification of the destroyer of life, usually represented as a skeleton holding a scythe.

a. Bloodshed; murder.

b. Execution.

Law Civil death.
The termination or extinction of something: the death of imperialism.
Origin of death
Middle English
deeth
from
Old English
dēath
; see
dheu-
2
in Indo-European roots.
---
death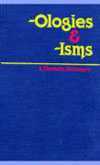 See also burial; corpses; killing
autophonomania
an obsession with suicide.
cerement
the cloth or clothing in which the dead are wrapped for burial or other form of funeral.
cinerarium
a place where the cremated remains of the dead are stored. —
cinerary
,
adj.
columbarium
a vault where the remains of cremated bodies are kept, usually in one of a number of recesses in a wall.
crematorium, crematory
a place where cremations are done.
epitaph
1.
an inscription on a monument, as on a gravestone.
2.
a short piece of prose or verse written in honor of a dead person. —
epitaphial, epitaphian, epitaphic,

adj.
euthanasia
the deliberate killing of painfully ill or terminally ill people to put them out of their misery. Also called
mercy killing
.
ktenology
the science of putting people to death.
moribundity
1.
the state or quality of being on the verge of death.
2.
close to extinction or stagnant. —
moribund
,
adj.
myriologue
an improvised funeral song, composed for the dead and sung by women in modern Greece. —
myriologist
,
n.
—
myriologic
, myriological,
adj.
necrolatry
the worship of the dead.
necrology
1.
an announcement of death; obituary.
2.
a list of persons who have died within a certain time. Also
necrologue
. —
necrologist
,
n.
necromancy
1.
the magie practiced by a witch or sorcerer.
2.
a form of divination through communication with the dead; the black art. Also
nigromancy
. —
necromancer
, necromant, nigromancien,
n.
—
necromantie
,
adj.
necromania
an obsession with death or the dead.
necromimesis
an abnormal condition in which a person believes himself dead.
necrophilia, necrophilism
an abnormal, often sexual attraction toward the dead or a dead body. —
necrophile
,
n.
necrophobia
an abnormal fear of death. Also called
thanatophobia
.
necrosis
the death or decay of body tissue, the result of loss of blood supply or trauma. —
necrotic
,
adj.
nerterology
Rare.
any learning that pertains to the dead.
ossuarium
a place or receptacle for the bones of the dead. Also called
ossuary
.
taphophilia, taphephilia
an excessive interest in graves and cemeteries.
thanatoid
resembling death; deathly.
thanatology
the study of death or the dead. Also
thanatism.
—
thanatological,
adj.
thanatomania
an obsession with death. See also
necromania
.
thanatophobia
necrophobia.
thanatopsis
a survey of or meditation upon death.
viaticum
the Eucharist given to one about to die; last rites or extreme unction. —
viatic, viatical,

adj.
---
death

Noun
(plural deaths)
The cessation of life and all associated processes; the end of an organism's existence as an entity independent from its environment and its return to an inert, nonliving state.

The death of my grandmother saddened the whole family.

(often capitalized) The personification of death as a hooded figure with a scythe; the Grim Reaper.

When death walked in, a chill spread through the room.
Origin
From Middle English deeth, from Old English dēaþ, from Proto-Germanic *dauþuz (compare West Frisian dead, Dutch dood, German Tod, Swedish död), from Proto-Indo-European *dʰówtus. More at die.
Proper noun
The personification of death, often a skeleton with a scythe, and one of the four horsemen of the apocalypse.

Death can be seen on a tarot card.
---
death - Legal Definition
n
The end of life, when physical functions and vital signs stop.
brain death
An irreversible end to the functioning of the brain. Often used as the legal definition of death.
---