life

life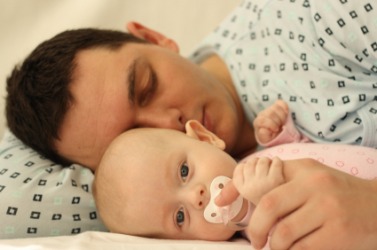 This is life.
adjective
The definition of life is a lifetime.

An example of life is the prison sentence that Charles Manson is serving.
noun
Life is defined as the quality of plants and animals that makes them different than dead organisms, or a collection of things that are alive.

An example of life is a person who is breathing, walking and talking.
An example of life is a plant with green leaves still rooted in the ground.
An example of life is all the plants living in a pond.
---
life
noun
pl.
lives
that property or quality of plants and animals that distinguishes them from inorganic matter or dead organisms; specif., the cellular biochemical activity or processes of an organism, as the ingestion of nutrients, the storage and use of energy, the excretion of wastes, growth, reproduction, etc.
this activity, or the state of possessing this property: brought back to life
a living being, esp. a human being: the lives lost in wars
living things collectively, often of a specified kind: plant life
the time a person or thing is alive or exists, or a specific portion of such time: his early life
a sentence of imprisonment for the rest of one's life
one's manner of living: a life of ease
the activities of a given time or in a given setting, and the people who take part in them: military life
lives considered together as belonging to a certain class or type: high life

an individual's animate existence
an account of this; biography
a specific aspect of an individual's activities: her love life

the existence of the soul: eternal life
something essential to the continued existence of something else: freedom of speech is the life of democracy
the source of vigor or liveliness: the life of the party
vigor; liveliness; animation; vivacity
the period of flourishing, usefulness, etc.; period during which anything lasts: fads have a short life
another chance

Fine Arts

a lifelike quality or appearance
representation from living models: a class in life
Origin of life
Middle English from Old English
l?f
, akin to Old Norse
líf,
life, German
leib
, body from Indo-European base an unverified form
leibh-
, to live
for a lifetime: given a life sentence
of or relating to the property of life: life processes
using live models: a life class in painting
a matter of life and death
something whose outcome determines whether a person lives or dies
any extremely important matter
as large as life
life-size

Informal

in actual fact; truly
bring to life
to bring back to consciousness
to make lively or lifelike; animate
come to life
to recover consciousness
to become lively or animated
for dear life
to, or as if to, save one's life; with a desperate intensity
for life
for the duration of one's life
in order to save one's life
for the life of me
Informal
even though my life were at stake on it; by any means: used in negative expressions
not on your life
Informal
by no means; certainly not
see life
to have a wide variety of social experiences
take a (or someone's) life
the life
or
the Life
Slang
prostitution as a trade
the life of Riley
Informal
a carefree or luxurious way of living
to the life
like the living original; exactly
true to life
corresponding to what happens or exists in real life; true to reality or to common experience
---
life
noun
pl.
lives,
a. The property or quality that distinguishes living organisms from dead organisms and inanimate matter, manifested in functions such as metabolism, growth, reproduction, and response to stimuli or adaptation to the environment originating from within the organism.

b. The characteristic state or condition of a living organism.

Living organisms considered as a group: plant life; marine life.
A living being, especially a person: an earthquake that claimed hundreds of lives.
The physical, mental, and spiritual experiences that constitute existence: the artistic life of a writer.

a. The interval of time between birth and death: She led a good, long life.

b. The interval of time between one's birth and the present: has had hay fever all his life.

c. A particular segment of one's life: my adolescent life.

d. The period from an occurrence until death: elected for life; paralyzed for life.

e. Slang A sentence of imprisonment lasting till death.

The time for which something exists or functions: the useful life of a car.
A spiritual state regarded as a transcending of corporeal death.
An account of a person's life; a biography.
Human existence, relationships, or activity in general: real life; everyday life.

a. A manner of living: led a hard life.

b. A specific, characteristic manner of existence. Used of inanimate objects: "Great institutions seem to have a life of their own, independent of those who run them" ( New Republic )

c. The activities and interests of a particular area or realm: musical life in New York.

a. A source of vitality; an animating force: She's the life of the show.

b. Liveliness or vitality; animation: a face that is full of life.

a. Something that actually exists regarded as a subject for an artist: painted from life.

b. Actual environment or reality; nature.
adjective
Of or relating to animate existence; involved in or necessary for living: life processes.
Continuing for a lifetime; lifelong: life partner; life imprisonment.
Using a living model as a subject for an artist: a life sculpture.
Origin of life
Middle English
from
Old English
līf
; see
leip-
in Indo-European roots.
---
life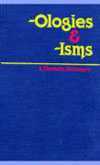 abiogenesis
Biology
. the production of living organisms from inanimate matter. Also called
spontaneous generation
. —
abiogenetic
,
adj
.
abiosis
a state or condition in which life is absent. —
abiotic, abiotical
,
adj
.
anabiosis
a revival or return to a living state after apparent death. —
anabiotic
,
adj
.
athanasia
immortality.
biochemistry
the study of the chemical processes that take place in living organisms. —
biochemist
,
n
. —
biochemical
,
adj
.
biogenesis, biogeny
1.
the process by which living organisms develop from other living organisms.
2.
the belief that this process is the only way in which living organisms can develop. —
biogenetic, biogenic
,
adj
.
biology
the science or study of all manner of life and living organisms. —
biologist
,
n
. —
biological
,
adj
.
biolysis
the destruction of life, as by bacteria. —
biolytic
,
adj
.
biometrics
1.
the calculation of the probable extent of human lifespans.
2.
the application to biology of mathematical and statistical theory and methods. —
biometric, biometrical
,
adj
.
biosphere
that part of the earth's surface where most forms of life exist, specifically those parts where there is water or atmosphere.
mechanism
Philosophy
. the theory or doctrine that all the phenomena of the universe, especially life, can ultimately be explained in terms of physics and chemistry and that the difference between organic and inorganic lies only in degree. Cf.
vitalism
. —
mechanist
,
n
. —
mechanistic
,
adj
.
ontogenesis
ontogeny. —
ontogenetic, ontogenetical
,
adj
.
ontogeny
the life cycle, development, or developmental history of an organism. Also called
ontogenesis
. —
ontogenic
,
adj
.
parthenogenesis
Biology
. the development of an egg or seed without fertilization. Also called
unigenesis
. —
parthenogenetic
,
adj
.
physiology
the branch of biology that studies the functions and vital processes of living organisms. —
physiologist
,
n
. —
physiologic, physiological
,
adj
.
spontaneous generation
abiogenesis.
unigenesis
asexual reproduction; parthenogenesis. —
unigenetic
,
adj
.
vitalism
1.
Philosophy
. the doctrine that phenomena are only partly controlled by mechanistic forces and are in some measure self-determining.
2.
Biology
. the doctrine that the life in living organisms is caused and sustained by a vital principle that is distinct from all physical and chemical forces. Cf.
mechanism
. —
vitalist
,
n
. —
vitalistic
,
adj
.
vitativeness
Phrenology
.
1.
the love of life and fear of death.
2.
the organ serving as the seat of instincts of self-preservation.
zoism
1.
Philosophy
. a doctrine that the phenomena of life are controlled by a vital principle, as Bergson's
élan vital
.
2.
a high regard for animal life.
3.
a belief in animal magnetism. —
zoist
,
n
. —
zoistic
,
adj
.
---
life

---