adolescence
ad·o·les·cence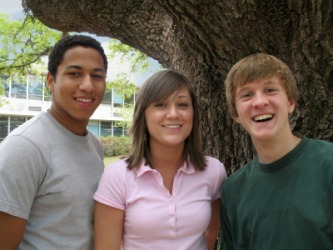 A group of adolescence.
noun
The definition of adolescence is the period of time between puberty and adulthood.

High schoolers are examples of people going through adolescence.
---
adolescence
the state or quality of being adolescent
the time of life between puberty and maturity; youth
Origin of adolescence
Middle English and Old French from Classical Latin
adolescentia
from
adolescens
: see adolescent
---
adolescence
noun
The period of physical and psychological development from the onset of puberty to adulthood.
A similar period in nonhuman animals, ending at sexual maturity.
A transitional period of development between an initial or early phase and an established or mature phase: the adolescence of a nation.
---
adolescence

Origin
From Middle English adolescence, from Old French adolescence, from Latin adolescentia, from adolescens ("young"); see adolescent.
---