birth

birth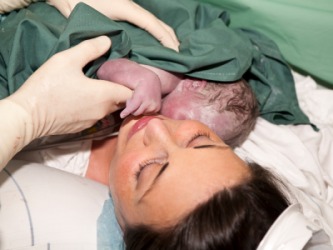 A woman holding her baby just after giving birth.
adjective
The definition of birth is related biologically.

An example of birth used as an adjective is birth mother.
noun
Birth is defined as a baby emerging from a mother's womb or the start of something.

When a pregnant woman delivers a baby and the child comes from her womb out of the birth canal into the world, this is an example of birth.
When two friends are sitting around and one of them has an idea to start a company, which they then go on to start, the initial conversation about the company is an example of the birth of the company.
verb
Birth is the act of having a newborn travel from your womb through the birth canal and out into the world.

When a pregnant woman has contractions, goes to the hospital and has her baby delivered, this is an example of a situation where she births the baby.
---
birth
the act of bringing forth offspring
the act or fact of coming into life, or of being born; nativity
origin or natal background: a Spaniard by birth
good or noble lineage: a man of birth
the beginning of anything: the birth of a nation
an inherited or natural inclination or talent: an actress by birth
Origin of birth
Middle English
birthe, burthe
from Old Norse
byrth,
akin to Old English
gebyrde, byrde,
Gothic
gabaurths
from Indo-European an unverified form
bhrto,
past participle of base an unverified form
bher-
, bear
relating or related biologically rather than by adoption; natural: often used in comb.: birth mother, birthparent
give birth to
to bring forth (offspring)
to be the cause or origin of; originate; create
---
birth
noun
a. The emergence and separation of offspring from the body of the mother.

b. The act or process of bearing young; parturition: the mare's second birth.

c. The circumstances or conditions relating to this event, as its time or location: an incident that took place before my birth; a Bostonian by birth.

a. The set of characteristics or circumstances received from one's ancestors; inheritance: strong-willed by birth; acquired their wealth through birth.

b. Origin; extraction: of Swedish birth; of humble birth.

c. Noble or high status: persons of birth.

A beginning or commencement. See Synonyms at beginning.
transitive verb
birthed, birth·ing, births
To deliver (a baby).
Chiefly Southern US To bear (a child).
Origin of birth
Middle English
probably of Scandinavian origin
; see
bher-
1
in Indo-European roots.
---
birth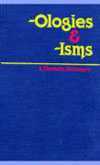 amniomancy
a form of divination by examining the embryonic sac or amniotic fluid.
autogeny
the spontaneous generation of an organism in an inorganic fluid medium. —
autogenous, autogenic, autogonic, autogonous,
adj.
—
autogenously, autogonously,
adv.
digoneutism
the ability to produce two broods in a year. —
digoneutic
,
adj.
epigenesis
the theory that embryonic development is totally controlled by the cell's environment.
Cf. syngenesis.
—
epigenesist
, n. —
epigenetic
,
adj.
epimorphosis
development of an organism or form of animal life in which body segmentation is complete before hatching. —
epimorphic
,
adj.
fetation
the development of a fetus; gestation.
geniture
Obsolete,
birth; the process of generation.
gestation
1.
the process of carrying in the womb.
2.
fetation; the process of development of the fetus in the womb.
gravidity
pregnancy. —
gravid
,
adj.
hysterology
scientific study of the uterus.
Lamaze technique
psychoprophylaxis.
maieusiophobia
tocophobia.
midwifery
the prineiples and practice of a midwife.
Cf. tocology.
multiparity
the condition or process of producing more than one offspring at one birth. —
multiparous
,
adj.
nativity
1.
the time, place, and circumstances of a person's birth.
2.
the configuration of the planets at the time of a person's birth and a representation, as a chart, of that configuration.
nulliparity
the condition in a woman of never having given birth. —
nullipara
, n. —
nulliparous
,
adj.
obstetrics
the branch of medicine that deals with prenatal and postnatal care and with the delivery of a child. —
obstetrician
, n. —
obstetric, obstetrical,
adj.
omphalomancy
a form of divination in which the number of knots in a newborn's umbilical cord are counted to foretell the number of children the mother will have later.
omphalotomy
the surgical process of dividing the umbilical cord.
oviparism
the bearing of offspring by laying eggs that mature outside of the body. —
oviparity
,
n.
—
oviparous
,
adj.
ovoviviparism
the bearing of offspring by producing eggs that mature within the body, with the young born alive. —
ovoviviparity
,
n.
—
ovoviviparous
,
adj.
oxytocic
a substance or drug that induces or stimulates childbirth. —
oxytocic
,
adj.
palingenesis
1.
partial or complete regeneration.
2.
the doctrine that a soul passes through several bodies in a series of rebirths. Also
palingenesia, palingenesy.
—
palingenetic
,
adj.
parity
the state, quality, or fact of having given birth to or having borne offspring.
parturiency
the state or condition of bringing forth young or being about to begin parturition. —
parturient
,
adj.
parturition
childbirth; the act or process of giving birth. —
parturient
,
adj.
primigravida
a woman who is pregnant for the first time.
primipara
a woman who has given birth to one child or who is giving birth for the first time. —
primiparity
,
n.
—
primiparous
,
adj.
psychoprophylaxis
a method of preparing women for childbirth without anesthetic, by means of education, psychological and physical conditioning, and breathing exercises. Also called
Lamaze technique.
—
psychoprophylactic
,
adj.
puerperium
the state or condition of a woman during and immediately following childbirth. —
puerperal
,
adj.
recrudescence
the process of renewal or rebirth. —
recrudescent
,
adj.
regeneracy
the act or quality of being renewed, reformed, or reborn, especially in a spiritual rebirth. —
regenerate
,
adj.
regenesis
the act or process of renewal or rebirth.
secundigravida
a woman who is pregnant for the second time.
spermicide
a substance or preparation used for killing sperm, used in contraception. —
spermicidal
,
adj.
superfetation
a conception occurring after the onset of a pregnancy from an earlier conception.
syngenesis
the theory that the form and development of the embryo are the result of the combined influence of sperm and egg.
Cf. epigenesis.
—
syngenetic
,
adj.
thoracopagus
a fetal abnormality, consisting of twins joined at the thorax.
tocology, tokology
the science of obstetrics or midwifery. —
tocologist, tokologist,
n.
—
tocological, tokological,
adj.
tocophobia, tokophobia
an abnormal fear of childbirth. Also called
maieusiophobia.
unigravida
primigravida.
uterogestation
the process of gestation taking place in the womb from conception to birth.
vasectomy
surgical excision of part of the vas deferens, the duet which carries sperm from the testes, performed as a form of male contraception.
viviparism
the bearing of living offspring, characteristic of almost all mammals, many reptiles, and some fishes. —
viviparity
, n. —
viviparous
,
adj.
---
birth

Noun
(countable and uncountable, plural births)
(uncountable) The process of childbearing; the beginning of life.
(countable) An instance of childbirth.

Intersex babies account for roughly one per cent of all births.

(countable) A beginning or start; a point of origin.

the birth of an empire

(uncountable) The circumstances of one's background, ancestry, or upbringing.

He was of noble birth, but fortune had not favored him.

That which is born.
Antonyms
(beginning of life): death
Adjective
(not comparable)
A familial relationship established by childbirth.

Her birth father left when she was a baby; she was raised by her mother and stepfather.
Verb
(third-person singular simple present births, present participle birthing, simple past and past participle birthed)
(dated or regional) To bear or give birth to (a child).
(figuratively) To produce, give rise to.
Usage notes
The term give birth (to) is much more common, especially in literal use.
Origin
From Middle English birthe (1250), from earlier burthe, burde, from Old Norse burðr, byrd (Old Swedish byrth, Swedish börd), replacing Old English gebyrd (rare variant byrþ) . The Old Norse is from Proto-Germanic *burdiz (compare Old Frisian berde, berd); Old English gebyrd is from prefixed *gaburdiz (compare Dutch geboorte, German Geburt), from Proto-Indo-European *bʰr̥tis (compare Latin fors 'luck', Old Irish brith), from *bʰer- 'to carry, bear'. More at bear.
---