drop

drop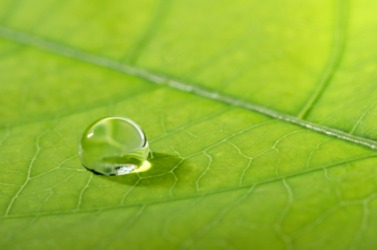 A drop of water sitting on a leaf.
noun
The definition of a drop is a small amount of something, especially a liquid.

An example of drop is when you have a little bead of liquid on a glass.
An example of drop is a rain drop.
An example of drop is when you have only a tiny amount of shampoo left.
An example of drop is a little bit of alcohol.
verb
To drop is defined as to fall down, to cause something to fall down to the ground or to become lower or less.

An example of drop is when a spoon falls to the ground.
An example of drop is when you let a spoon slip out of your hands and it falls to the ground.
An example of drop is when you get a demotion and experience a decline in pay.
---
drop
a small quantity of liquid that is somewhat spherical, as when falling
a very small quantity of liquid
[pl.] liquid medicine taken or applied in drops
a very small quantity of anything
a thing like a drop in shape or size, as a pendent earring or a small piece of candy
the act or fact of dropping; a fall, descent, slump, or decrease: a drop in prices
the dropping of troops or supplies by parachute; airdrop
anything that drops or is used for dropping or covering something, as a drop curtain or piece of theater scenery, a drop hammer, or a trapdoor
a receptacle or slot into which something is dropped
the distance between a higher and lower level; distance through which anything falls or sinks

Slang

a place that is used for the clandestine depositing or holding of secret messages, of something stolen or illegal, etc.
a deposit made in such a place
Origin of drop
Middle English
drope
from Old English
dropa
, akin to Old Norse
dr?pa
, droop, German
triefen
: for Indo-European base see drip
intransitive verb
dropped

,

drop′ping
to fall in drops
to fall; come down
to fall exhausted, wounded, or dead
to pass into a specified state, esp. into a less active or less desirable one: to drop off to sleep
to come to an end or to nothing: to let a matter drop
to become lower or less, as temperatures, prices, etc.
to move down with a current of water or air
to let or make fall; release hold of
to give birth to: said of animals
to utter (a suggestion, hint, etc.) casually
to send (a letter)
to cause to fall, as by wounding, killing, or hitting

to stop, end, or have done with
to dismiss

to make lower or less; lower or lessen
to make (the voice) less loud
to drop (troops or supplies) by parachute; airdrop

to omit (a letter or sound) in a word
to cut out; remove; omit: she dropped a chapter when she rewrote the book

to leave (a person or thing) at a specified place: often with off

Informal

to get rid of or eliminate (something unneeded, unwanted, or problematic): to drop thirty pounds, a bad habit, etc.

Slang

to lose (money or a game)
to spend (money)

Slang

to take (a hallucinogenic drug, barbiturate, etc.) orally
a drop in the bucket
Informal
an insufficient or trifling amount
at the drop of a hat
immediately; at the slightest provocation
drop back
to move back; retreat
drop behind
drop behind
to be outdistanced; fall behind
drop in
to pay a casual or unexpected visit
drop off
to become fewer or less; decline; decrease

Informal

to fall asleep
drop out
to stop being a member or participant; specif., to withdraw from school, esp. high school, before graduating
get (or have) the drop on
to draw and aim one's gun at (another) more quickly than the person can draw and aim at one
to get (or have) any advantage over
---
drop
noun
a. A small amount of a liquid, drawn into a roughly spherical mass by surface tension.

b. The quantity of liquid contained in such a mass, especially when measured out by a dropper.

c. drops Liquid medicine administered in drops.

d. A small quantity of a liquid: There isn't a drop of milk left.

e. Informal An alcoholic drink: a man known to have a drop now and then.

A trace or hint: not a drop of pity.

a. Something, such as an earring, shaped or hanging like a drop.

b. A small globular piece of hard candy.

The act of falling; descent: the drop of the curtain; the sun's drop toward the horizon.
A swift decline or decrease, as in quality, quantity, or intensity: a drop in sales.

a. The vertical distance from a higher to a lower level: The cliff has a drop of 50 feet.

b. The distance through which something falls or drops.

A sheer incline, such as the face of a cliff: Stay clear of the drop.

a. A descent or delivery of something by parachute: made a drop of supplies to the explorers.

b. Personnel and equipment landed by means of parachute.

Something, such as a trapdoor on a gallows, that is arranged to fall or be lowered.
A drop curtain.
A slot through which something is deposited in a receptacle.
A central place or establishment where something, such as mail, is brought and subsequently distributed.

a. A predetermined location for the deposit and subsequent removal of secret communications or illicit goods, such as drugs.

b. The act of depositing such communications or materials.

Electronics A connection made available for an input or output unit on a transmission line.
verb
dropped, drop·ping, drops
verb
intransitive
To fall in drops: rain dropping from an umbrella.
To fall from a higher to a lower place or position: The plate dropped onto the floor.
To become less, as in number, intensity, or volume: The temperature dropped below 0.
To move or descend from one height or level to another: He dropped into a crouch. The sun dropped below the horizon.
To fall or sink into a state of exhaustion or death.
To pass or slip into a specified state or condition: dropped into a doze; drop out of sight.
Sports To fall or roll into a basket or hole. Used of a ball.
verb
transitive
To let fall by releasing hold of: I dropped the towel onto the floor.
To let fall in drops: drop the medicine into the ear.
To cause to become less; reduce: drop the rate of production.
To cause to fall, as by hitting or shooting: dropped him with a left hook.
Sports To hurl or strike (a ball) into a basket or hole.
To give birth to. Used of animals.
To say or offer casually: drop a hint; drop a name.
To write at one's leisure: drop me a note.
To cease consideration or treatment of: dropped the matter altogether.
To terminate an association or a relationship with: an actor who was dropped by the talent agency.
To leave unfinished: drop everything and help.
To leave out (a letter, for example) in speaking or writing.
To leave or set down at a particular place; unload: I dropped the book in your office.
Informal To spend, especially lavishly or rashly: "dropping $50,000 in an Atlantic City casino" ( George F. Will )
To airdrop (supplies, for example).
To lower the level of (the voice).
To lose (a game or contest, for example).
Slang To take, as a drug, by mouth: drop acid.
Phrasal Verbs:
drop back
Football
To back away from the line of scrimmage.
drop behind
To fall behind:
dropped behind the rest of the class during her illness.
drop by
To stop in for a short visit.
drop off
To fall asleep.To decrease:
Sales dropped off in the fourth quarter.
drop out
To withdraw from participation, as in a game, club, or school.To withdraw from established society, especially because of disillusion with conventional values.
drop over
To stop in for a short visit.
Origin of drop
Middle English
droppe
from
Old English
dropa
; see
dhreu-
in Indo-European roots.
---
drop

Noun
(plural drops)
A small mass of liquid just large enough to hold its own weight via surface tension, usually one that falls from a source of liquid.

Put three drops of oil into the mixture.

The space or distance below a cliff or other high position into which someone or something could fall.

On one side of the road was a 50-foot drop.

A fall, descent; an act of dropping.

That was a long drop, but fortunately I didn't break any bones.

A place where items or supplies may be left for others to collect, sometimes associated with criminal activity; a drop-off point.

I left the plans at the drop, like you asked.

An instance of dropping supplies or making a delivery, sometimes associated with delivery of supplies by parachute.

The delivery driver has to make three more drops before lunch.

(chiefly UK) a small amount of an alcoholic beverage; or when used with the definite article (the drop), alcoholic spirits in general.

He usually enjoys a drop after dinner.
It doesn't matter where you're from; anyone who enjoys the drop is a friend of mine.

(Ireland, informal) A single measure of whisky.
(American football) A dropped pass.

Yet another drop for the Tiger tight end.

(American football) Short for drop-back or drop back.

The Tiger quarterback took a one-step drop, expecting his tight end to be open.

In a woman, the difference between bust circumference and hip circumference; in a man, the difference between chest circumference and waist circumference.
(video games, online gaming) Any item dropped by defeated enemies.
(music) A point in a song, usually electronic styled music such as dubstep, house and trance, where everything is played at once, also known highlight, or climax.
(US, banking, dated) an unsolicited credit card issue
That which resembles or hangs like a liquid drop: a hanging diamond ornament, an earring, a glass pendant on a chandelier, etc.
(architecture) A gutta.
A mechanism for lowering something, such as: a trapdoor; a machine for lowering heavy weights onto a ship's deck; a device for temporarily lowering a gas jet; a curtain which falls in front of a theatrical stage; etc.
A drop press or drop hammer.
(nautical) The depth of a square sail; generally applied to the courses only.
Origin
From Old English dropa.
Verb
(third-person singular simple present drops, present participle dropping, simple past and past participle dropped)
To drip (a liquid). [form 14th c.]
(intransitive) Generally, to fall (straight down). [from 14th c.]

A single shot was fired and the bird dropped from the sky.

(ergative) To let fall; to allow to fall (either by releasing hold of, or losing one's grip on). [from 14th c.]

Don't drop that plate!   The police ordered the men to drop their weapons.

(intransitive) To sink quickly to the ground. [from 15th c.]

Drop and give me thirty push-ups, private!   If your clothes are on fire, stop, drop and roll.

(intransitive) To come to an end (by not being kept up); to stop. [from 17th c.]
To mention casually or incidentally, usually in conversation. [from 17th c.]

The moderator would drop hints whenever the students struggled.   She would sometimes drop off to sleep straight after dinner.

(slang) To part with or spend (money). [from 17th c.]
To cease concerning oneself over; to have nothing more to do with (a subject, discussion etc.). [from 17th c.]

I'm tired of this subject. Will you just drop it?

(intransitive) To lessen, decrease, or diminish in value, condition, degree, etc. [from 18th c.]

The stock dropped 1.5% yesterday.   We can take our vacation when the price of fuel drops.   Watch for the temperature to drop sharply, then you'll know the reaction is complete.

To let (a letter etc.) fall into a postbox; to send (a letter or message). [from 18th c.]

Drop me a note when you get to the city.

To make (someone or something) fall to the ground from a blow, gunshot etc.; to bring down, to shoot down. [from 18th c.]

Make any sudden movements and I will drop you!

(linguistics) To fail to write, or (especially) to pronounce (a syllable, letter etc.). [from 19th c.]

Cockneys drop their aitches.

(cricket, of a fielder) To fail to make a catch from a batted ball that would have lead to the batsman being out.

Warne dropped Tendulkar on 99. Tendulkar went on to get a century next ball

to eject; to dismiss; to cease to include, as if on a list.

I've been dropped from the football team.

(slang) To impart.

I drop knowledge wherever I go.   Yo, I drop rhymes like nobody's business.

(music, African American Vernacular) To release to the public.

They dropped "Hip-Hop Xmas" in time for the holidays.

(music) To play a portion of music in the manner of a disc jockey.

That guy can drop the bass like a monster.   I love it when he drops his funky beats.

(intransitive, music, African American Vernacular) To enter public distribution.

"Hip-Hop Xmas" dropped in time for the holidays.

To cancel or end a scheduled event, project or course

I had to drop calculus because it was taking up too much of my time and I couldn't go anymore.

(fast food) To cook, especially by deep-frying or grilling.

Drop a basket of fries.

(intransitive, of a voice) To lower in timbre, often relating to puberty.

Billy's voice dropped suddenly when he turned 12.

(intransitive, of a sound or song) To lower in pitch, tempo, key, or other quality.

The song, 180 beats per minute, drops to 150 BPM near the end.   My synthesizer makes the notes sound funny when they drop below C2.

(intransitive, of people) To visit informally; used with in or by.

drop by soon;   drop in on her tomorrow

To give birth to.

to drop a lamb
Origin
Old English dropian.
---
drop - Computer Definition

The portion of a local loop that extends from a distribution cable terminal to a customer's building. A drop, or drop wire, generally is in the form of a cable containing one to five twisted pairs, or perhaps one or two optical fibers. The term refers to the fact that the small cable often drops from a larger aerial cable suspended above the ground from poles. See also cable and local loop.
The portion of an inside wire and cable system that drops from a false ceiling, also known as drop ceiling, perhaps connecting to a pre-wired cubicle or electrical pole, rather than directly to an electrically powered device.
---