quid

quid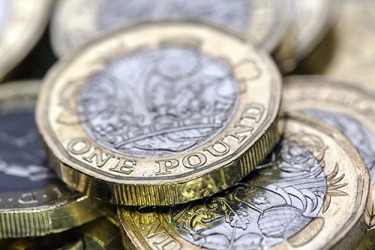 Quid
noun
Quid is defined as one British pound (a pound sterling), or to a lump of tobacco for chewing.

A British pound sterling that you can use to buy an item that costs one pound is an example of a quid.
A lump of Skoal or Red Man chewing tobacco is an example of quid.
---
quid
a piece, as of tobacco, to be chewed
Origin of quid
from Old English
cwidu,
variant, variety of
cudu,
cud
noun
pl.
Brit., Informal
a sovereign, or one pound sterling
Origin of quid
uncertain or unknown; perhaps origin, originally slang use of Classical Latin
quid,
something, especially in quid pro quo
---
quid
noun
A cut, as of chewing tobacco.
Origin of quid
Middle English
quide
cud
from
Old English
cwidu
noun
pl.
quid,
or
quids
Chiefly British
A pound sterling.
Origin of quid
Possibly from
Latin
something, what
; see
quiddity
.
---
quid

Noun
(plural quids)
The inherent nature of something.
(US, historical) A section of the Democratic-Republican Party between 1805 and 1811 (from tertium quid).
Origin
From Latin quid ("what, something"), neuter singular of quis ("who").
Noun
(plural quid or quids)
(UK, colloquial) Pound sterling.

Five quid for a sandwich? You're having a laugh!

(Australia, colloquial) pound (before the 1966 currency change)
(Ireland, colloquial) euro
Noun
(plural quids)
A piece of chewing tobacco.
(US, colloquial) the act of chewing such tobacco
Verb
(third-person singular simple present quids, present participle quidding, simple past and past participle quidded)
(of a horse) To let food drop from the mouth whilst chewing
---
quid - Investment & Finance Definition
A British term that is used as a nickname to its primary currency unit, the pound. It is the equivalent of the dollar and is used in the same way that "buck" is used to refer to the U.S. dollar.
---