slide

slide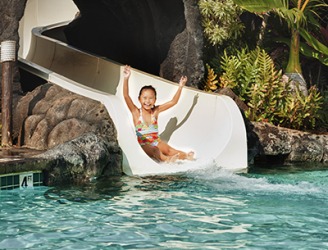 Kimberly enjoyed going down the water slide at the hotel pool.
noun
The definition of a slide is a smooth movement or a surface designed for a smooth movement.

An example of a slide is when a window is pushed up to let in the breeze.
An example of a slide is a piece of playground equipment that children ride down.
verb
To slide is defined as to smoothly move over a surface, or to shift down or decrease.

An example of to slide is to glide across the ice.
An example of to slide is for prices to drop.
---
slide
intransitive verb
slid

,

slid′ing
to move along in constant frictional contact with some surface or substance: windows that slide open
to move in this manner on a sled, the feet, etc. in contact with a smooth surface, esp. snow or ice
to move quietly and smoothly; glide
to move stealthily or unobtrusively
to shift from a position; slip: the wet cup slid from his hand
to pass gradually (into or out of some condition): to slide into bad habits

Baseball

to drop down and slide along the ground toward a base to avoid being tagged out
Origin of slide
Middle English
sliden
from Old English
slidan
from Indo-European an unverified form
(s)leidh-
, slippery from base an unverified form
(s)lei-
, slimy, slippery from source lime, slick, slime
to cause to slide; make move with a smooth, gliding motion
to move, place, or slip quietly, deftly, or stealthily (in or into)
an act of sliding
a smooth, usually inclined track, surface, or chute down which to slide, as on a playground
something that works by sliding; part that slides or is slid on
a photographic transparency mounted for use with a viewer or projector
a small glass plate used as a mounting for objects to be examined under a microscope

the fall of a mass of rock, snow, earth, etc. down a slope
the mass that falls

Origin of slide

so called because the wearer's foot can slide into it easily a heelless and, often, toeless shoe, usually for casual wear

Music

portamento
an ornament made up of two or more notes ascending or descending to a principal note
a -shaped section of tubing which is moved to change the pitch of certain brass instruments, esp. the trombone
let something slide
Informal
to fail to take some expected or required action on something
---
slide
verb
slid, slid·ing, slides
verb
intransitive
a. To move over a surface while maintaining smooth continuous contact.

b. To participate in a sport that involves such movement: sliding for a medal in luge.

c. To lose a secure footing or positioning; slip: slid on the ice and fell.

d. To pass smoothly and quietly; glide: slid past the door without anyone noticing.

e. Baseball To drop down from a running into a lying or diving position when approaching a base so as to avoid being tagged out.

To be ignored or not dealt with; drop: Let the matter slide.

a. To decrease: Prices slid in morning trading.

b. To become less favorable or less desirable: Economic conditions have begun to slide.
verb
transitive
To cause to slide or slip: slid the glass down to the other end of the counter.
To place covertly or deftly: slid the stolen merchandise into his pocket.
noun
A sliding movement or action.

a. A smooth, usually inclined surface or track for sliding: a water slide.

b. A playground apparatus for children to slide on, typically consisting of a smooth chute climbed onto by means of a ladder.

A part that operates by sliding, as the U-shaped section of tube on a trombone that is moved to change the pitch.
A period of decline or loss: "The semiconductor industry is heading for a cyclical slide" ( New York Times )

a. An image on a transparent base for projection on a screen.

b. One of a series of images projected digitally as part of a presentation.

c. A small glass plate for mounting specimens to be examined under a microscope.

A fall of a mass of rock, earth, or snow down a slope; an avalanche or landslide.
A backless shoe with an open toe.
Music

a. A slight portamento used in violin playing, passing quickly from one note to another.

b. An ornamentation consisting of two grace notes approaching the main note.

c. A small metal or glass tube worn over a finger or held in the hand, used in playing bottleneck-style guitar.

d. The bottleneck style of guitar playing.
Origin of slide
Middle English
sliden
from
Old English
slīdan
---
slide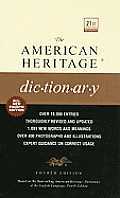 slide
slip
1
glide
coast
skid
slither
These verbs mean to move smoothly and continuously over or as if over a slippery surface.
Slide
usually implies rapid easy movement without loss of contact with the surface:
coal that slid down a chute to the cellar.
Slip
is most often applied to accidental sliding resulting in loss of balance or foothold:
slipped on a patch of ice.
Glide
refers to smooth, free-flowing, seemingly effortless movement:
"four snakes gliding up and down a hollow"
(Ralph Waldo Emerson).
Coast
applies especially to downward movement resulting from the effects of gravity or momentum:
The driver let the truck coast down the incline.
Skid
implies an uncontrolled, often sideways sliding caused by a lack of traction:
The bus skidded on wet pavement.
Slither
can mean to slip and slide, as on an uneven surface, often with friction and noise:
"The detached crystals slithered down the rock face"
(H.G. Wells). The word can also suggest the sinuous gliding motion of a reptile:
An iguana slithered across the path.
---

Verb
(third-person singular simple present slides, present participle sliding, simple past and past participle slid)
(ergative) To (cause to) move in continuous contact with a surface

He slid the boat across the grass.
The safe slid slowly.
Snow slides down the side of a mountain.

(intransitive) To move on a low-friction surface.

The car slid on the ice.

(intransitive, baseball) To drop down and skid into a base.

Jones slid into second.

(intransitive) To lose one's balance on a slippery surface.

He slid while going around the corner.

To pass or put imperceptibly; to slip.

to slide in a word to vary the sense of a question

(intransitive) To pass along smoothly or unobservedly; to move gently onward without friction or hindrance.

A ship or boat slides through the water.

(music) To pass from one note to another with no perceptible cessation of sound.
To pass out of one's thought as not being of any consequence.
Noun
(plural slides)
An item of play equipment that children can climb up and then slide down again.

The long, red slide was great fun for the kids.

A surface of ice, snow, butter, etc. on which someone can slide for amusement or as a practical joke.

The falling of large amounts of rubble, earth and stones down the slope of a hill or mountain; avalanche.

The slide closed the highway.

An inclined plane on which heavy bodies slide by the force of gravity, especially one constructed on a mountainside for conveying logs by sliding them down.
The act of sliding; smooth, even passage or progress.

a slide on the ice

A lever that can be moved in two directions.
A transparent plate bearing an image to be projected to a screen.
(baseball) The act of dropping down and skidding into a base
(sciences) A flat, rectangular piece of glass on which a prepared sample may be viewed through a microscope.
(music, guitar) A hand-held device made of smooth, hard material, used in the practice of slide guitar.
(traditional Irish music and dance) A lively dance from County Kerry, in 12/8 time.
(geology) A small dislocation in beds of rock along a line of fissure.

(music) A grace consisting of two or more small notes moving by conjoint degrees, and leading to a principal note either above or below.
(phonetics) A sound which, by a gradual change in the position of the vocal organs, passes imperceptibly into another sound.
A clasp or brooch for a belt, etc.
Origin
From Middle English sliden, from Old English slÄ«dan ("to slide"), from Proto-Germanic *slÄ«danÄ… ("to slide, glide"), from Proto-Indo-European *sleidh- ("to slip"). Cognate with Old High German slÄ«tan (German schlittern, "to slide"), Middle Low German slÄ«den ("to slide"), Middle Dutch slÄ«den (Dutch sledderen, "to slide").
---