way

way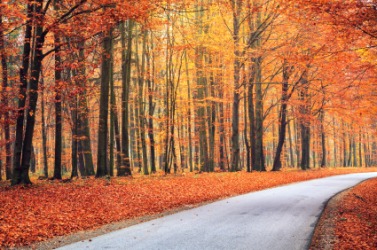 A beautiful way through the forest.
noun
Way is a space for passing or going from one place to another, or a manner of doing something.

An example of a way is the route to get from one place to another.
An example of a way is folding a shirt in half lengthwise and in half again.
---
way
a means of passing from one place to another, as a road, highway, street or path: the Appian Way
room or space for passing; free area; an opening, as in a crowd or traffic: clear a way for the ambulance
a route or course that is or may be used to go from one place to another: often used in comb.: highway, railway, one-way street
a specified route or direction: on the way to town
a path in life; course or habits of life or conduct: to fall into evil ways

a course of action; method or manner of doing something: do it this way
a means to an end; method: a way to cut costs

a usual or customary manner of living, acting, or being: the way of the world
a characteristic manner of acting or doing: to learn the ways of other people
manner or style: to have a pleasant way
distance [a long way off]: in the U.S.,

ways

is sometimes used informally or dialectally with the same meaning: just a little ways to go
direction of movement or action: go this way; look this way
respect; point; particular; feature: to be right in some ways
what one desires; wish; will: to have or get one's own way
relationship as to those taking part: used in hyphenated compounds: a four-way conversation

Informal

a (specified) state or condition: to be in a bad way

Informal

a district; locality; area: out our way

Now Rare, Law

right of way (sense )

Mech.

a surface or slide on which the carriage of a lathe, etc. moves along its bed

Naut.

movement, esp. forward movement, of a ship or boat through the water: often in the phrase

have way on

, to be moving through the water
[pl.]

Shipbuilding

a framework on which a ship is built and down which it slides in being launched
Origin of way
Middle English from Old English
weg
, akin to German from Indo-European base an unverified form
we?h-
, to go from source Classical Latin
vehere
, to carry, ride, Classical Greek
ochos
, wagon
to a considerable extent or distance; far; well: this use, when modifying prepositions or adverbs indicating an actual or metaphorical distance or position, is still considered somewhat informal by some: way beyond, way in, way back

Informal

much; to a considerable degree: modifying words of comparison and the word too: way better, way more, way too slow

Slang

really, very, extremely, etc.: modifying adjectives: hip friends who are way cool
be on one's way
to start or resume one's journey
by the way
incidentally
on or beside the way
by way of
passing through; through; via
as a way, method, mode, or means of
come someone's way
to come within someone's scope or range; come to someone

Informal

to turn out successfully for someone
give way
to withdraw; yield
to break down; collapse
give way to
to step aside for; yield to
to give free expression to: to give way to tears
go all the way
Informal

to proceed or agree completely

Slang

to engage in sexual intercourse
go out of the way
to inconvenience oneself; do something that one would not ordinarily do, or that requires extra or deliberate effort or trouble
have a way with
to be skilled in or adept in the use of: a writer who has a way with words
have one's way with
to engage in sexual intercourse with: often used to connote control over, or the surrender of, a partner
to dominate; exercise power or mastery over
in the way
in such a position or of such a nature as to obstruct, hinder, impede, or prevent
in the way of
being as designated; constituting: we had very little in the way of food
make one's way
to advance or proceed
to advance in life or succeed, as by one's own efforts
make way
to make room; clear a passage
to make progress
no way
in no manner; by no means; not at all: no way am I going to the concert
used to express emphatic refusal, surprise, disbelief, dismay, etc. [You were at the party too? No way!]: pronounced with a rising stress
on the way out
becoming unfashionable, obsolescent, etc.
dying
out of the way
in a position so as not to hinder or interfere
disposed of
not on the right or usual route or course

improper; wrong; amiss
unusual; uncommon
parting of the ways
an ending of a relationship as because of a disagreement
see one's way clear
to be willing (to do something)
to find it convenient or possible
take one's way
Old Poet.
to go on a journey; travel
the way
according to the way that; as: with things the way they are
---
way
noun
a. A road, path, or highway affording passage from one place to another.

b. An opening affording passage: This door is the only way into the attic.

a. Space to proceed: cleared the way for the parade.

b. Opportunity to advance: opened the way to peace.

a. A course that is or may be used in going from one place to another: tried to find the shortest way home.

b. Progress or travel along a certain route or in a specific direction: on her way north.

c. often ways Used with a sing. verb Informal Distance: The travelers have come a long way. That village is a good ways off.

a. A course of conduct or action: tried to take the easy way out of the mess he was in.

b.

A manner or method of doing something:

several ways of solving this problem; had no way to reach her.

See Synonyms at

method

.

c. Used with a personal pronoun as the object of various verbs to indicate progress toward an objective: elbowed his way through the crowd; talked my way into the club; worked his way into a better job.

d. A usual or habitual manner or mode of being, living, or acting: the American way of life.

e. An individual or personal manner of behaving, acting, or doing: Have it your own way.

a. A specific direction: He glanced my way.

b. A participant. Often used in combination: a three-way conversation.

a. An aspect, particular, or feature: resembles his father in many ways; in no way comparable.

b. Nature or category: not much in the way of a plot.

Freedom to do as one wishes: if I had my way.
An aptitude or facility: She certainly does have a way with words.
A state or condition: He is in a bad way financially.
Vicinity: Drop in when you're out our way.
often ways A longitudinal strip on a surface that serves to guide a moving machine part.
ways used with a sing. or pl. verb Nautical The structure on which a ship is built and from which it slides when launched.
adverb
Informal By a great distance or to a great degree; far: way off base; way too expensive.
Slang Very; extremely: "Can they really make a car that's way cool?" ( Fortune )
Informal From this place; away: Go way.
Informal Used in response to no way to indicate affirmation contradicting a negative assertion.
Origin of way
Middle English
from
Old English
weg
; see
wegh-
in Indo-European roots.
Usage Note: Way has long been an intensifying adverb meaning "to a great degree," as in way over budget. This usage is both acceptable and common but has an informal ring. Way is also used as a general intensifier, as in way cool and way depressing. This usage remains a hallmark of casual speech and is not appropriate for formal contexts. • In American English ways is often used as an equivalent of way in phrases such as a long ways to go. This usage is considered nonstandard by most editors, though it appears occasionally in less formal texts.
---
way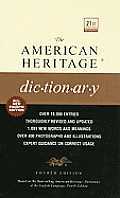 way
route
course
passage
1
pass
artery
These nouns refer to paths leading from one place or point to another.
Way
is the least specific:
"Many ways meet in one town"
(Shakespeare).
We made our way on foot. Show me the way home.
Route
refers to a planned, well-established, or regularly traveled way:
"Their one purpose of speed over the great ocean routes was achieved by perfect balance of spars and sails to the curving lines of the smooth black hull"
(Samuel Eliot Morison).
Course
suggests the path or channel taken by something that moves:
"earth's diurnal course"
(William Wordsworth).
Passage
denotes a traversal over, across, or through something:
The shortcut was a dark passage between the buildings.
Pass
usually refers to a way affording passage around, over, or through a barrier:
"They had reached one of those very narrow passes between two tall stones"
(George Eliot). An
artery
is a main route for the circulation of traffic into which local routes flow:
An accident on the central artery backed up traffic for miles.
See Also Synonyms at
method
.
---

Noun
(plural ways)
To do with a place or places.

A road, a direction, a (physical or conceptual) path from one place to another.

Do you know the way to the airport?   Come this way and I'll show you a shortcut.   It's a long way from here.

A means to enter or leave a place.

We got into the cinema through the back way.

A roughly-defined geographical area.

If you're ever 'round this way, come over and visit me.

A method or manner of doing something; a mannerism.

You're going about it the wrong way.   He's known for his quirky ways.   I don't like the way she looks at me.

Personal interaction.

Possibility (usually in the phrases 'any way' and 'no way').

There's no way I'm going to clean up after you.

Determined course; resolved mode of action or conduct.

My little sister always whines until she gets her way.

(paganism) A tradition within the modern pagan faith of Heathenry, dedication to a specific deity or craft, Way of wyrd, Way of runes, Way of Thor etc.
A degree, an amount, a sense.

In a large way, crocodiles and alligators are similar.

(As the head of an interjectory clause) Acknowledges that a task has been done well, chiefly in expressions of sarcastic congratulation.

Way to ruin the moment, guys.
Adverb
(not comparable)
(informal, with comparative or modified adjective) Much.

I'm way too tired to do that.
I'm a way better singer than she.

(slang, with positive adjective) very.

I'm way tired
String theory is way cool, except for the math.

(informal) far

I used to live way over there.
The farmhouse is way down the bottom of the hill.
Interjection
(only in reply to no way) It is true.
Verb
(third-person singular simple present ways, present participle waying, simple past and past participle wayed)
(obsolete) To travel.
Origin
From Middle English wei, wai, weighe, from Old English weġ, from Proto-Germanic *wegaz, from Proto-Indo-European *weǵʰ-. Cognate with West Frisian wei, Low German Weg, Dutch weg, German Weg, Danish vej, Swedish väg, Latin vehō, via, Albanian udhë.
Noun
(plural ways)
The name of the letter for the w sound in Pitman shorthand.
Proper noun
Christianity (in translations of texts from the 1st century AD, notably the Acts of the Apostles)
(Sussex) the South Downs Way

We're walking along the Way now.
---