style

style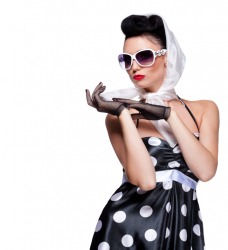 Style is expressing yourself through what you wear.
noun
Style is defined as a particular of doing or saying something, or refers to a unique form of clothing or way of arranging your appearance.

An example of style is the method by which you learn.
An example of style is speaking formally.
An example of style is the way a person expresses themselves using what they are wearing.
verb
Style means to form or arrange something in a particular way.

An example of style is when you blow dry and curl your hair.
---
style
a sharp, slender, pointed instrument used by the ancients in writing on wax tablets
any of several devices, etc. similar in shape or use; specif.,

Obs.

a pen
an etching needle
an engraving tool
the pointer on a dial, chart, etc.
the gnomon of a sundial

Bot.

the slender, stalklike part of a carpel between the stigma and the ovary

Zool.

a small, pointed projection or bristlelike process, as on some insects

manner or mode of expression in language, as distinct from the ideas expressed; way of using words to express thoughts
specific or characteristic manner of expression, execution, construction, or design, in any art, period, work, employment, etc.: the Byzantine style, modern style

distinction, excellence, originality, and character in any form of artistic or literary expression: an author who lacks style
the way in which anything is made or done

the current, fashionable way of dressing, speaking, acting, etc.
something stylish; esp., a garment of current, smart design
a fashionable, luxurious existence: to live in style

distinction and elegance of manner and bearing
form of address; title: entitled to the style of Mayor
sort; kind; variety; type
a way of reckoning time, dates, etc.

Printing

a particular manner of dealing with spelling, punctuation, word division, etc., as by a specific publisher, newspaper, etc.
Origin of style
Middle English from Classical Latin
stilus
(sp. influenced, influence by unrelated Classical Greek
stylos,
pillar) from Indo-European base an unverified form
(s)tei-,
pointed from source Classical Latin
stimulus
transitive verb
styled

,

styl′ing
to name; call: Abraham Lincoln, styled the Great Emancipator
to design the style of
to treat (hair) by cutting, blow-drying, coloring, etc. in order to achieve a desired, usually fashionable, style
to bring into accord with an accepted style, as of a publisher; normalize spelling, punctuation, etc. of
---
style
noun
The way in which something is said, done, expressed, or performed: a style of teaching.
The combination of distinctive features of literary or artistic expression, execution, or performance characterizing a particular person, group, school, or era.
Sort; type: a style of furniture.
A quality of imagination and individuality expressed in one's actions and tastes: does things with style.

a. A comfortable and elegant mode of existence: living in style.

b. A mode of living: the style of the very rich.

a. The fashion of the moment, especially of dress; vogue: clothes that are in style.

b. A particular fashion: the style of the 1920s.

A customary manner of presenting printed material, including usage, punctuation, spelling, typography, and arrangement: a manual of style.
A name or title: businesses under the style of Wilson and Webber.

a. An implement used for etching or engraving.

b. A slender pointed writing instrument used by the ancients on wax tablets.

The needle of a phonograph.
The gnomon of a sundial.
Botany The usually slender part of a pistil, connecting the ovary and the stigma.
Zoology A slender, tubular, or bristlelike process: a cartilaginous style.
Medicine A surgical probing instrument; a stylet.
Obsolete A pen.
transitive verb
styled, styl·ing, styles
To design or fashion in a certain way: styled the new model after the classic sports cars.
To arrange (hair) in a certain way, as by cutting, coloring, or curling.
To call or name; designate: George VI styled his brother Duke of Windsor.
To make consistent with rules of style: style a manuscript.
Origin of style
Middle English
from
Old French
from
Latin
stylus, stilus
spike, pointed instrument used for writing, style
; see
stylus
.
Related Forms:
---
style

Noun
(plural styles)
A manner of doing or presenting things, especially a fashionable one.
(nonstandard) A stylus.
A sharp-pointed tool used in engraving; a graver.
A kind of blunt-pointed surgical instrument.
A long, slender, bristle-like process.

the anal styles of insects
Verb
(third-person singular simple present styles, present participle styling, simple past and past participle styled)
To create or give a style, fashion or image.
To call or give a name or title.
Origin
From Old French estile (French: style), from Latin stilus.
Suffix
-style
column or having columns. Combining form is appended to make an adjective form.

ortho-, orthostyle
Origin
From Greek stŷlos, column, or -stŷlos, columned
---