fashion

fash·ion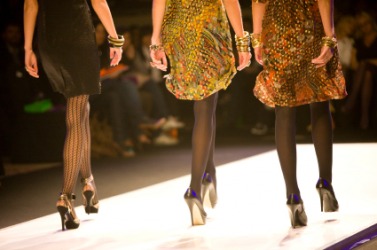 Models display the latest fashions.
noun
Fashion is defined as a popular way of dressing or speaking.

An example of fashion is a favored style on the fashion designers talent contest on the television show "Project Runway."
verb
The definition of fashion is to make or give form to.

An example of fashion is to create a paper airplane.
---
fashion
the make, form, or shape of a thing

Now Rare

kind; sort
the way in which something is made or done; manner
the current style or mode of dress, speech, conduct, etc.
something, esp. a garment, in the current style
fashionable people as a group: gentlemen of fashion
Origin of fashion
Middle English
fasoun
from Old French
faceon
from Classical Latin
factio
, a making: see faction
to make in a certain way; give a certain form to; shape; mold
to fit; accommodate (to): music fashioned to popular taste

Obs.

to think up; contrive
after a fashion
in some way or to some extent, but not thoroughly or very well
---
fashion
noun
The prevailing style or custom, as in dress or behavior: out of fashion.
Something, such as a garment, that is in the current mode: a swimsuit that is the latest fashion.

a.

Manner or mode; way:

Set the table in this fashion.

See Synonyms at

method

.

b. A personal, often idiosyncratic manner: played the violin in his own curious fashion.

Kind or variety; sort: people of all fashions.
Shape or form; configuration: a garden triangular in fashion.
transitive verb
fash·ioned, fash·ion·ing, fash·ions
To give shape or form to; make: fashioned a table from a redwood burl.
To train or influence into a particular state or character: The teacher fashions her students into fine singers.
Archaic To adapt, as to a purpose or an occasion.
Obsolete To contrive.
Origin of fashion
Middle English
facioun
from
Old French
façon
appearance, manner
from
Latin
factiō
factiōn-
a making
from
factus
past participle of
facere
to make, do
; see
dhē-
in Indo-European roots.
Related Forms:
---
fashion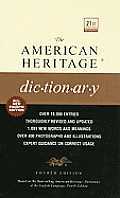 fashion
style
mode
vogue
These nouns refer to a prevailing or preferred manner of dress, adornment, behavior, or way of life at a given time.
Fashion,
the broadest term, usually refers to what accords with conventions adopted by polite society or by any culture or subculture:
a time when long hair was the fashion.
Style
is sometimes used interchangeably with
fashion,
but like
mode
often stresses adherence to standards of elegance:
traveling in style; miniskirts that were the mode in the late sixties.
Vogue
is applied to fashion that prevails widely and often suggests enthusiastic but short-lived acceptance:
a video game that was in vogue a few years ago.
See Also Synonyms at
method
.
---

---