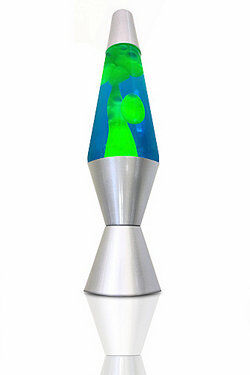 Ubiquitous refers to something that is found everywhere, at the same time. This can be things that are universal by nature, commonplace or a fashion trend.
Ubiquitous Worldwide Fashions and Trends in the 20th Century
American Bandstand
American Gladiators
Barbie dolls
Beanies
The Beatles
Bellbottom pants
Black lights
Cabbage Patch Kids dolls
Car air fresheners
The Charleston (dance)
Chat Rooms
Clackers
Claw vending machines
Discman
Dr. Martens
Drive-in theater
Elvis Presley
Extreme sports
Flappers (the Roaring 20s)
Gigapets and Tomogatchi
Girl Power
Grunge music and style
Hip-Hop Fashion
Hula hoops
I've fallen and I can't get up!
Koosh Balls
Lava lamps
LEGOs
The Macarena
Miniskirts Mood rings
Mortal Kombat games
Oprah's Book Club
Oreo cookies
Pac-Man
Peace symbol
Pet rocks
Pogs
Pokemon
Polly Pocket Toys
Poodle skirts
Push Pops
Radio Disney
Ripped sweatshirts (after the movie Flashdance)
Rubik's cube
Silly Putty
Slap bracelets
Slammer Whammers
Slinky
Spuds MacKenzie
Stoner and slacker humor - Beavis and Butthead, Bill & Ted's Excellent Adventure, etc.
SUV's
Swallowing goldfish
Tickle Me Elmo
Tie-dye
Trapper Keeper
Tupperware
V-Chips (for TVs)
What would Jesus do?
Yo-yos
Ubiquitous Fashions and Trends in the 21st Century
American Idol
Atkins / Low Carb Diets
Blogging
Bluetooth
Botox
Bratz Dolls
Craigslist
Crocs shoes
Dance Dance Revolution
Dragonball Z
Emo music & style
Energy Drinks - Red Bull, Monster Energy, etc.
Fantasy leagues
Flare jeans
Flash mobs
Gel pens
Geocaching
High School Musical
Hybrid cars
iPods
Jared the Subway Guy
LiveSTRONG yellow wristbands supporting the fight against cancer
Lonelygirl15
Low rise jeans
Mentos and Coke
Napolean Dynamite
Numa Numa web video
Oversized sunglasses
Pimped rides
P2P File Sharing - Napster, Kaaza, etc.
Pocket bikes
Razor scooters
Reality TV shows
Ring tones
Robotic pets
Skinny jeans
Snoop Dogg speak
Social networks - MySpace.com, Facebook.com, LinkedIn, etc.
Speed dating
Sudoku puzzles
Texas Hold 'em Poker
Text messaging
The Da Vinci Code
Thongs
Tivo and DVR
TV/DVD screens in automobiles
Uggs boots
Using Online Slang when talking - OMG, BRB, LOL etc.
Vanilla Coke
Victoria's Secret Fashion Show
Vlogs
Wide skate shoes with fat laces
Webkinz
Wikis
Wireless camera phones
World of Warcraft
YouTube
Ubiquitous Human Feelings
Anger
Anticipation
Appreciation
Confusion
Disgust
Distrust
Envy
Fear
Hate
Hope
Hunger
Jealousy
Joy
Kindness
Love
Lust
Pity
Pride
Respect
Sadness
Shame
Surprise
Trust
Ubiquitous Natural Resources
Air
Corn
Cotton
Rice
Salt water
Soil
Solar energy
Sugarcane
Sunlight
Trees
Water
Wheat
Wind energy
Bird
Camel
Cow
Deer
Domestic cat
Domestic dog
Donkey
Fox
Goat
Horse
Humans
Pig
Rabbit
Rodent - rat and mouse
Sheep
Snake
Wolf
Algae
Cacti
Ferns
Kentucky bluegrass
Moss
Plankton
Orchids
Weeds
Other Things that Are Ubiquitous
Automobiles
Ants
Bacteria
Bees
Beetles
CDs
Cell phones
Cockroaches
Computers
DVDs
iPhones
Internet
Gluten free diet
McDonalds
Microsoft
Mites
Movies based on Marvel comics
Myriapods - centipedes and millipedes
Roundworms or nematodes
Starbucks
Tebowing
Telephones
Televisions
Viruses
Zumba
Now you have seen lots of different examples of things that are ubiquitous.